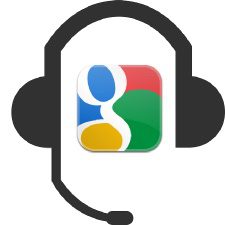 The most valuable aspect of paid search marketing is the ability to track conversions down to the campaigns and keywords that initiated them. But for businesses that rely heavily on making sales or collecting leads over the phone, tracking calls and call conversions has long been a difficult and expensive undertaking.
We recently discussed call tracking and why it's so vital in our retailer web clinic, Tracking Down AdWords Success. We featured one retailer who saw a 60+% increase in phone orders through strategic optimization with the help of Call Tracking Metrics. This is the third party call tracking option that we have found the most useful for call tracking efforts so far, since it can be used for all online advertising sources and provides a way to pipe in the exact value of phone orders.
But some retailers just don't need that kind of power and precision. Enter Google Website Call Tracking. Google's call tracking solutions are less powerful and  sophisticated than third party software like Call Tracking Metrics, but they are available free of charge (you're still charged for the click on the ad or call extension, but there are no monthly or per-minute charges for the service). This is a good option for some smaller retailers who may not take a significant portion of sales over the phone, but would still benefit from more visibility into their calls.
Most advertisers are already familiar with Google's call extension tracking, which allows advertisers to track calls from searchers clicking on or dialing an ad's call extension number. But as of August 18th, Google introduced its version of website call tracking, allowing advertisers to track calls occurring after a user has clicked on an ad.
How Does Website Call Tracking Work?
Google's version of website call tracking uses similar technology to third-party vendors' products. Code placed on your landing pages dynamically changes the phone number displayed to a Google forwarding number when a visitor reaches your site through a paid click. Whenever a visitor manually dials or clicks on the forwarding number with a smartphone, the call is redirected to your main business line and Google records key data from the call.
Why is Website Call Tracking Important?
Call tracking in general is important for any business that relies on phone calls to drive sales or leads. Website call tracking is an important addition to call extension tracking simply because the number displayed on a website often generates many more calls than a call extension number. I've seen tracked website calls outnumber tracked call extension calls by nearly 10 to 1 in some cases. But for both call extension and website call tracking, data that Google collects allows advertisers to:
See which campaigns, ad groups, and keywords generate calls and call conversions
See the exact start and end times for each call tracked (important for advertisers who want to match specific calls to revenue generated)
See callers' area codes and determine which geographic regions are likely to call your business
What are Other Important Things to Know About Google Call Tracking?
Google's call tracking solutions are great tools for advertisers who want to try call tracking and evaluate its benefits without committing to a paid service. Advertisers won't have the more sophisticated capabilities that come with paid services. These capabilities include access to call recordings, more detailed caller information, and a variety of other proprietary tracking perks.
The system's identification of call conversions and the value attributed to them are both rough estimates. Google has no way of knowing whether a call it's tracking actually results in a sale or lead. For this reason, the advertiser specifies how long a call has to be to count as a "conversion" and can choose a flat value to be attributed to these conversions. This is where a business's intake department data can be very useful. For example, many advertisers can determine that calls of greater than x minutes result in conversions at a y rate yielding z dollars in revenue on average. This data can be used to get a good estimate of how much a call of a certain length is worth, which is very valuable in setting these specifications for Google website call tracking.
Alternatively, advertisers can choose to not assign any value to a call conversion and be satisfied with knowing how many calls are being generated. Or, for those with extra time on their hands, accessing the "call details" view under the "dimensions" tab will show specific call data that can be matched up with calls that resulted in sales.

How Do I Set Up Google Website Call Tracking?
Google has done a good job of making implementation as painless as possible considering that code placement has to be involved. You'll initiate the process right from you AdWords account interface. Follow the step-by-step instructions in Google's article, and you'll be collecting and analyzing PPC-driven call data in no time!
For more information on call tracking and the results our clients have seen from it, check out our recent web clinic: Tracking Down AdWords Success: Mystery of the Missing Metric.