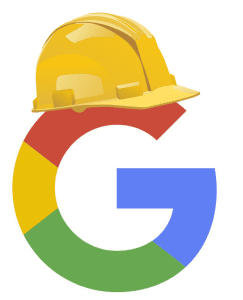 Every year there are changes that impact the paid search landscape —and 2016 is no exception.
Exhibit A: Google is remodeling their search results page, namely, removing ads from the right side of desktop searches, as well as adding a 4th ad to the top of the SERP (on queries with "high commercial intent").
While we don't yet know the exact impact this shift will have on the paid search marketing world, we expect to see competition on Google AdWords increase sharply, which will almost definitely drive up CPC.
Because many of you still rely heavily on Google text ads, we have 5 recommendations on what you can do right now to preserve your traffic and sales and minimize any negative impacts to your paid search investment. These are recommendations that we implement for our own clients, but we want to make sure everyone can take advantage of them in light of this news.
Before: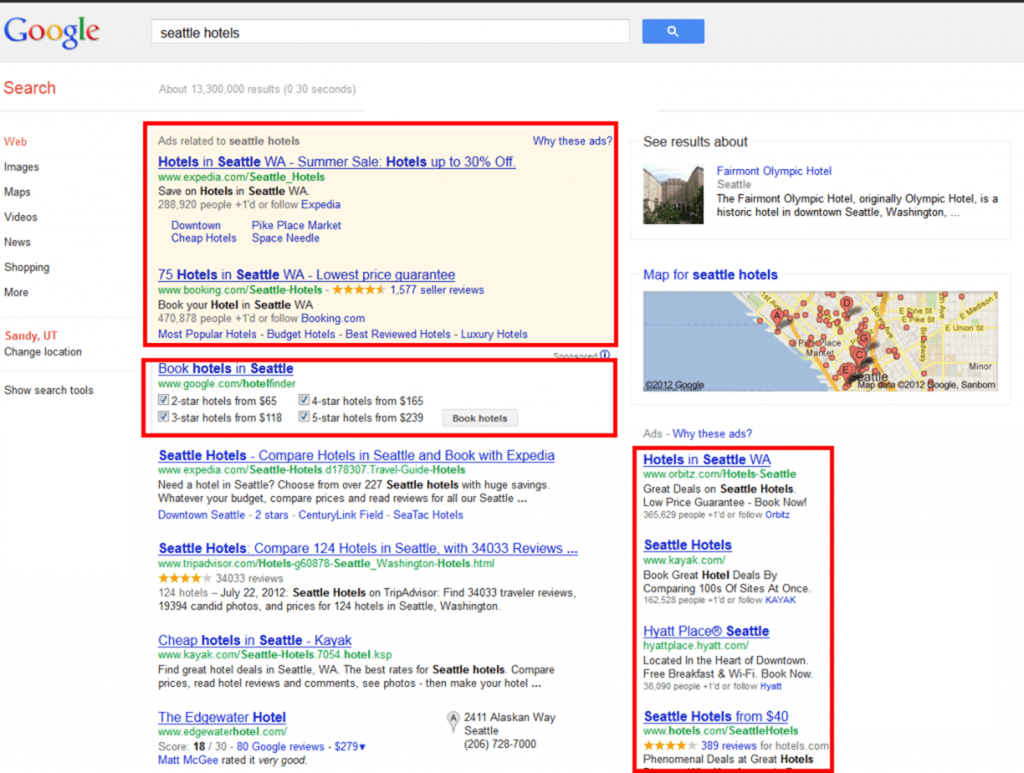 After: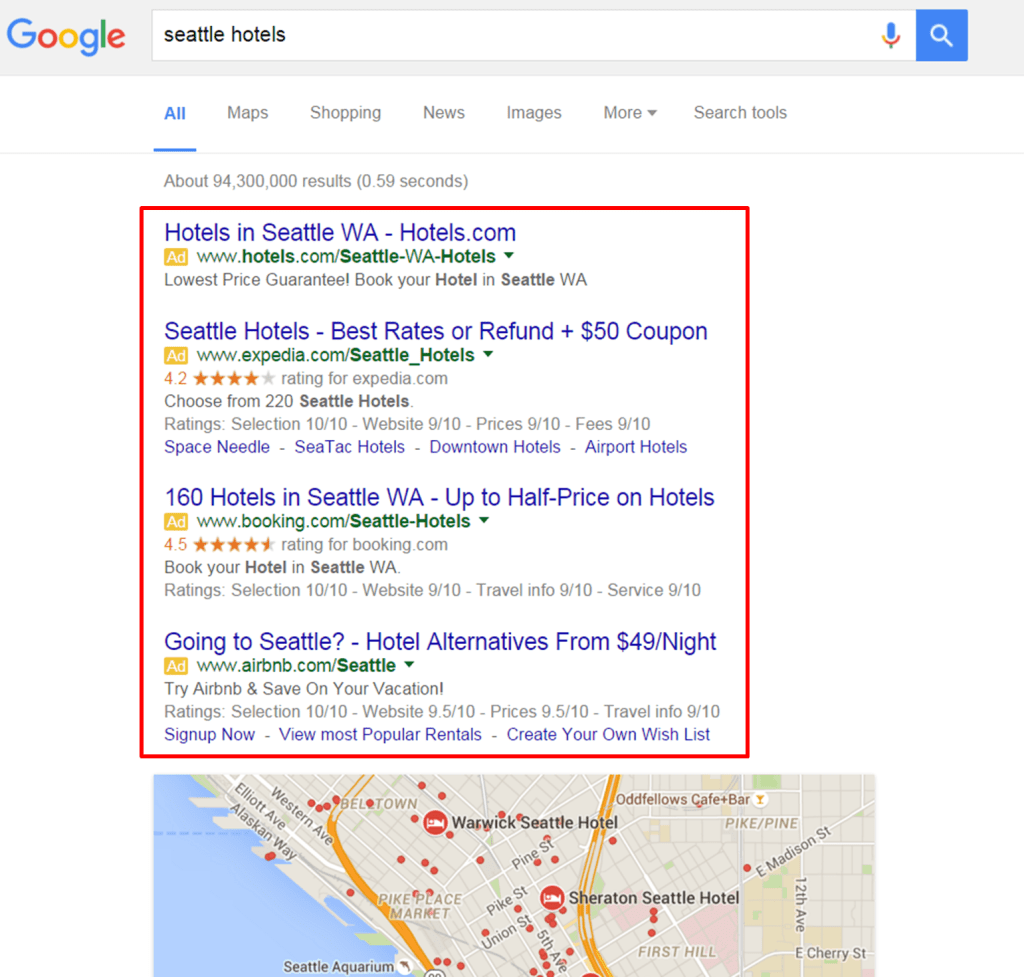 #1: Understand the Potential Impact on Your Traffic:
The biggest question right now in light of this announcement is, naturally: WHAT DOES THIS MEAN FOR MY TRAFFIC?
While the answer to that will vary business to business, that doesn't mean you have to guess.
In your AdWords account, apply the Top vs. Other segment to see how much of your traffic is coming from top ad positions vs "other" (which includes right side and bottom ads).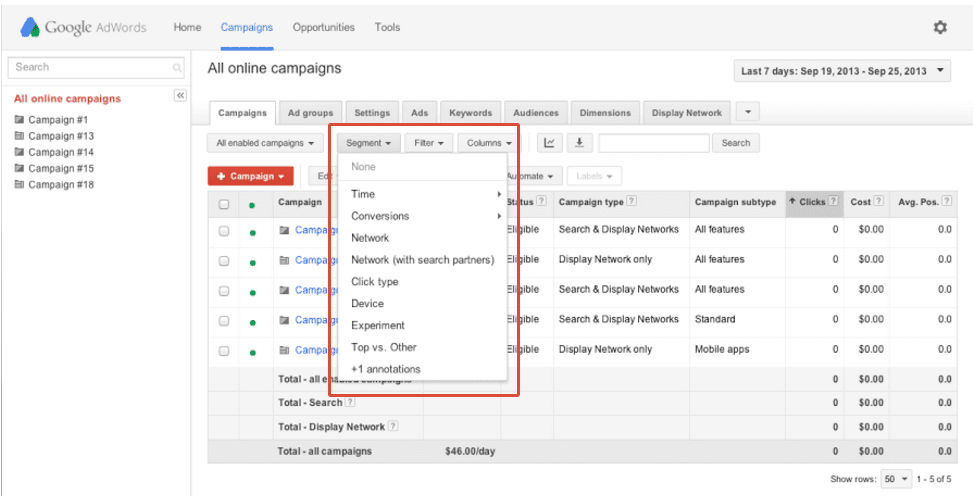 Not all that "other" traffic will be disappearing (since bottom ads will be staying, at least for now), but this report should give you a good idea of what to expect, and will help you prepare your strategy accordingly.
#2: Optimize Google Shopping
One thing that is certain is that Google Shopping ads will be more important than ever. Google has reportedly been experimenting with more Shopping ads on results pages, and may continue to boost Shopping's visibility in light of the removal of side ads.
With the sharp increase in competition for top search ads and Shopping ads, it's more crucial than ever that you optimize your Google Shopping account.
I urge you to read Dramatically Improve Your Google Shopping Results with Better Attributes, and learn how to optimize your product feed.
Google Shopping Default Settings That Kill Profitability will also greatly help you cut waste and win those few precious ad spots.
#3: Get in the Pole Position (Think 1, 2, or 3)
There's a secret when it comes to Google's SERP traffic, one we've been sharing during 1-1 consults for years. It seems particularly important now, so I'm going to go ahead and spill the beans:
Our agency's Google representative told us that 84% of qualified paid search traffic goes to the top 3 positions.
This means that, if you weren't consistently placing ads in those top positions, you were missing out on most of your potential traffic anyway!
Take some time today to delve into your AdWords account and find your most popular and/or profitable keywords—then add the Average Position column to your report and segment by device to view your position on "Computers." Sort this report by CPC to see the average position of your most profitable keywords.
If you're like most retailers we've talked to, you'll be surprised to see how much more profitable your top keywords could become!
#4: Consider Adding Bling (with Bing) to Your Paid Search Strategy
Bing has historically been seen as Google's redheaded stepchild when it comes to paid search. But over the past few years, Microsoft has been stepping up their game to provide a better experience to shoppers and advertisers alike.
Bing currently offers Desktop clicks at prices roughly 20% cheaper than Google. If you're not already advertising on Bing, now is definitely the time to start. Bing offers tools to help you copy your AdWords campaigns into Bing, which means you're out of excuses.
Now would be an excellent time to consider Bing—and test the platform extensively to find what works best for you—before the tidal wave of displaced Google advertisers start swarming for Bing's advertising space.
#5: Keep Calm and Carry On: This is Not a Trivial Change, but it isn't the Apocalypse
Is this a pain? Yes. Is it pretty important that you add these recommendations to your to-do list? Yes. BUT, this is also a great opportunity to look at your overall paid search strategy, especially if you've been running on auto pilot after the holidays.
Revisit your overall plan and decide what your business will do based on this change. Analyze your account. Explore your advertising options. Revise your strategy. And if you're crunched for time, talk to an expert. The most straightforward way to get your questions answered and find a clear path through all the noise is to, simply, ask.
Our ecommerce digital consultants have to deal with this stuff all the time and are happy to talk with you and help you improve (and potentially dramatically improve) your paid search strategy in 2016 and beyond.