Do you ever wish that Google would just tell you which of your ads is the top-performing?
Well, your wish just came true.
Google has now added that capability right in the AdWords interface! We have spotted this cool new feature under the "Ads" tab in AdWords, and found that Google can now compare two ads to declare a winner immediately.
Years ago at ROI, our developers created tools to perform this split test analysis, so this practice has long been incorporated into our account management and best practices.
However, this new feature could save you a lot of time and frustration if you are only looking to optimize ads in a few select ad groups.
Here's how it works.
When you go into an ad group's "Ads" tab, select two of your existing ads and click the "Split Test" button: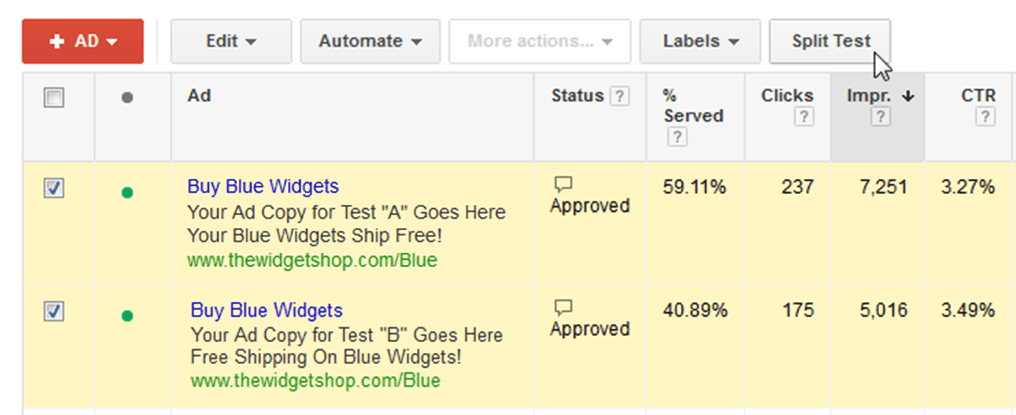 Google then generates a report for you, telling you which ad is the winner and if the results are statistically significant. Generally, if the results are not statistically significant, you should continue your ad split test until enough relevant data has been gathered.
You can also analyze your ad copy based on either Click-Through Rate or Conversion Rate (see below, top left corner), and AdWords will crown the ad that best achieves your goal: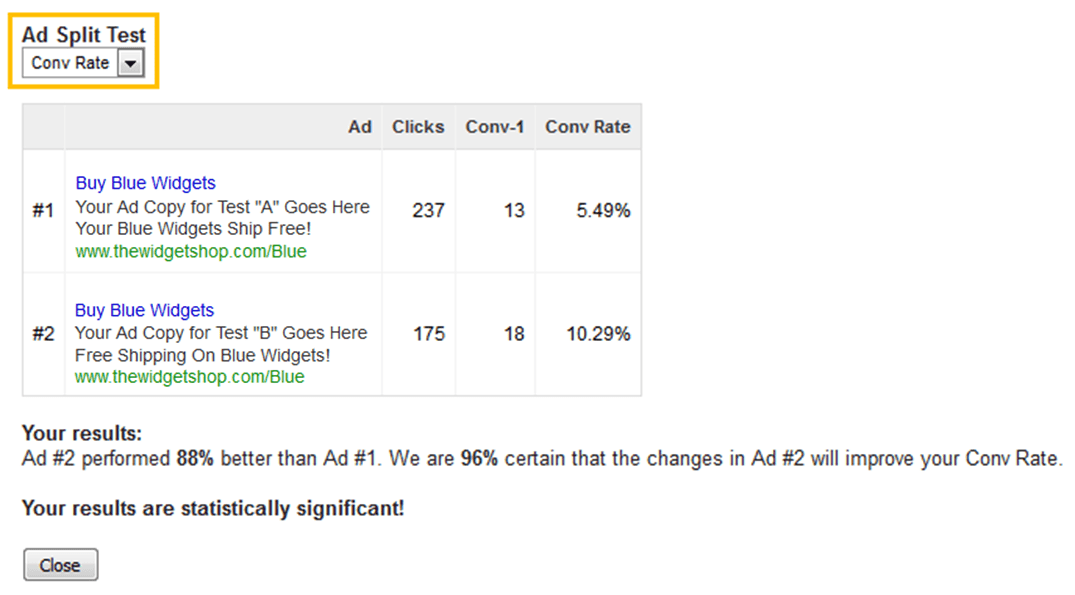 One caveat: We have noted cases where this feature said a split test was statistically significant, but the data was actually very slim. Be sure to double check the numbers before declaring your winner and swapping out those losing ads.
Regardless, this feature still looks like it will be really helpful with day-to-day account optimizations. It is very exciting that Google is continuing to improve their testing capabilities. Happy split testing!
If you want to learn more about the settings and features in AdWords that can help your account gain 20%+ efficiency, check out AdWords Default Settings That Kill Retailer Profitability.