Google Smart Shopping's intelligent machine learning capabilities are transforming how brands do paid search. With its power to automatically reach your target audience at the most compelling time & place, Smart Shopping is positioned to become an integral component of any successful brand strategy.
Google Smart Shopping is a good fit if your brand…
Places bids manually or uses a 3P platform, but isn't currently hitting KPIs

Is open to running ads through the Google Display Network (GDN)

Has large, complex data feeds or product groups
Let's take a look at how Google Smart Shopping works, where the ads appear, and tips to help you make the most of your Smart Shopping campaigns!
Psst. Want more detailed info? Download our new Google Smart Shopping report today for even deeper insights, plus real data showing how brands have succeeded with Smart Shopping!
How Does Google Smart Shopping Work?
Built to maximize conversions at scale, Google Smart Shopping uses advanced machine learning to reach customers throughout Google's network – from Search and Display to YouTube and Gmail.
Google Smart Shopping allows you to pull levers for bidding, targeting, creative, and inventory. These capabilities can help you highlight "hero" products and new releases, achieve targets for specific product categories, and so much more.
As automation continues to fuel real, measurable value, Google Smart Shopping will play a significant part in helping brands automatically reach the right audiences with the right content.
Where Do Google Smart Shopping Ads Appear?
Smart Shopping ads appear across Google. This means you can find them on Search, Display, Gmail, and YouTube.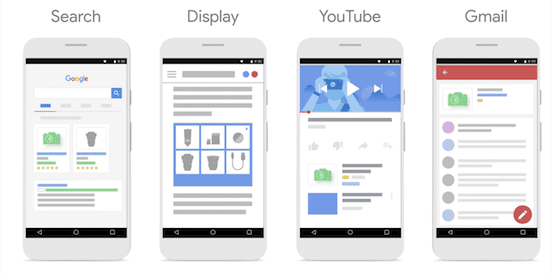 Search:

Smart Shopping campaigns put your product in front of shoppers based on their search queries and predicted intent.

Display: The Google Display Network is great for both introducing your product to shoppers for the first time as well as remarketing to consumers who either visited your site or made a purchase recently but may be interested in buying again.
YouTube:

Over 40% of shoppers purchase products they discovered on YouTube, providing a stellar opportunity for you to introduce your product to an already highly interested market.

Gmail: With over 1.5 billion monthly active users, Gmail allows you to advertise your product on an app that a huge amount of people already check regularly.
With Google Smart Shopping, the ROI Revolution team helped a leading homegoods brand increase clicks 242%, transactions 169%, and revenue 109%. Sound like something your brand would want? Get your copy of our Google Smart Shopping report for a deeper dive!
What Do I Need to Remember?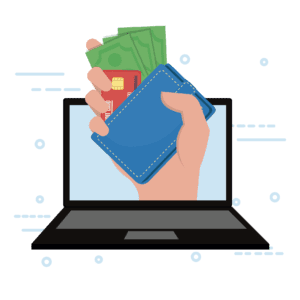 While Smart Shopping is great for automatically improving your campaigns, it's important to remember that it's not set-it-and-forget-it. There are still some tips & tricks you'll need to keep in mind for a successful campaign.
1. Empower longer, more effective marketing campaigns by adding remarketing tags throughout your website and targeting valuable audiences. If you're including all of your products on Smart Shopping, be careful to avoid wasting your budget on over-advertising.
2. Stay patient while the campaign learns; Smart Shopping campaign performance can take up to 15 days to stabilize. Do not make any changes to campaign settings or structure during the testing phase.
3. Adjust your ROAS goals for efficient scaling by setting a less aggressive ROAS target for more conversions or a more aggressive ROAS target for better returns.
4. Double check your product feeds to ensure Google's algorithm can provide the right outputs. Machine learning requires high-quality, accurate data in order to drive ideal outcomes!
Wrapping Up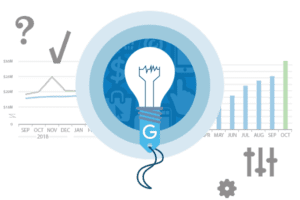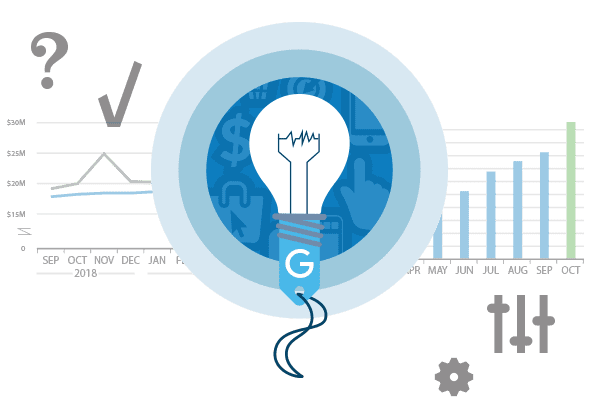 It's time to take the guesswork out of your campaigns and start taking advantage of the benefits automation has to offer. Download your copy of Google Smart Shopping: AI + Automation for Profitable Brand Growth today to gain instant access to insights for advertising across all of Google's different platforms, automatically optimizing for your most important goals, and how our clients have increased revenue through Google Smart Shopping.