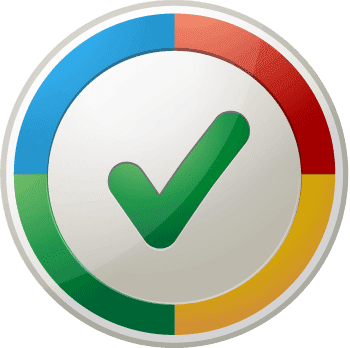 Free two-day shipping. Some of the best customer service on the Web. An Internet-wide reputation as a trusted seller of… well, everything. If you're in the business of online retailing, this is the competitive reality you deal with every day. Many merchants and marketplace sellers willingly give up their autonomy in exchange for the chance to piggyback on Amazon's traffic and trust. Amazon.com has grown by leaps and bounds to dominate the ecommerce market, but that doesn't mean you have to join their marketplace just to keep your business viable.
Google has many different free tools available to help online retailers capitalize on their corner of the Internet, but our focus today is Google Trusted Stores and how it can help your business compete with Amazon.

This tool has been available for nearly three years now, but is still vastly underutilized by the majority of retailers. In a nutshell, Google Trusted Stores offers business owners a process by which they can prove their store's trustworthiness and receive a stamp of approval from Google itself. This badge can then be displayed on your website, and will reveal your "grade" on customer service, shipping, and returns to potential buyers. This badge will also appear alongside any Google Shopping results for your products.
With this move, Google seems to be positioning Google Shopping as a place for retailers to compete directly with Amazon, while still remaining independent from a "marketplace." Google, as you'll recall, is in the advertising business, not the retail business. So not only do you not have to worry about Google competing for your business a la Amazon, but in its own way, Google is also in competition with Amazon.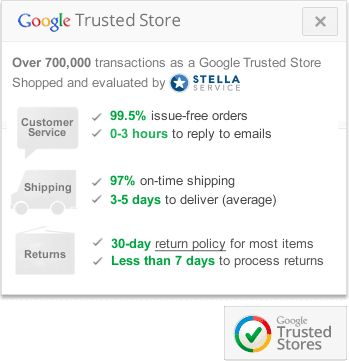 As more and more users conduct their initial product searches on Amazon instead of Google, Google in turn loses those advertising dollars. It's in Google's best interest to steer those purchase-ready searchers off of Amazon and back to the welcoming arms of your paid search ads.
Google Trusted Stores is one way Google is attempting to draw users back from Amazon by providing consumers the kind of shopping security they find on Amazon. If we're lucky, it's only the first of many ways Google will help smaller retailers compete against the Amazon juggernaut. But for now, it behooves any and every retailer to apply for the Google Trusted Store badge–especially with the 8.6% increase in revenue that early adopters have been seeing with this program.
If you're interested in learning more about Google Trusted Stores, especially as pertains to your Google Shopping campaigns, then download our whitepaper, Google Shopping Supremacy Secret: The 3 Advantages Given to Google Trusted Stores.