Recently, Google announced the launch of the beta version of their Data Studio; a live, interactive dashboard that displays reports for multiple functions, users, and data sources.
This new tool allows users to take raw data and transform it into visually-pleasing reports that are not only detailed but easy to comprehend. These reports are also completely customizable and simple enough that they can be shared with others in your company with just the click of a button.
Currently, there are some pretty strict limitations since the product is still in the beta phase. You are only allowed to create five custom reports, but on the plus side, it's completely FREE! So put those wallets and purses away, everyone gets a ticket for this gravy train!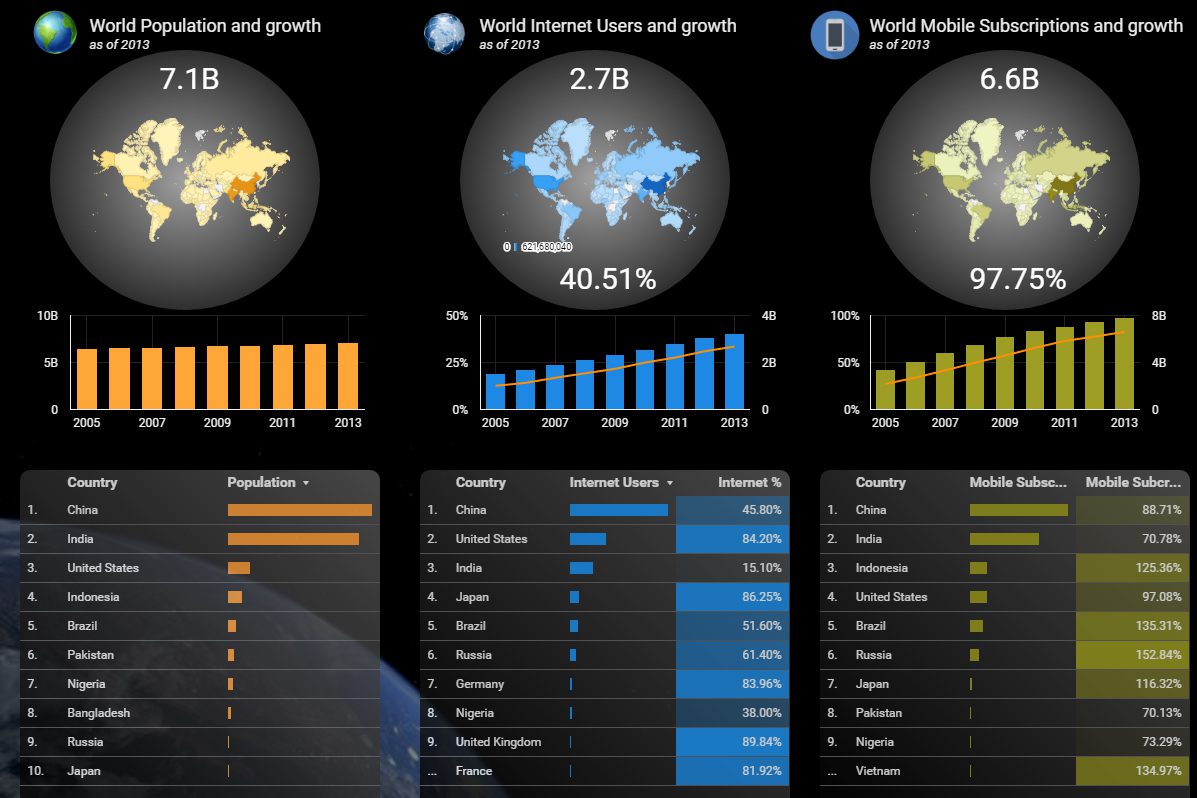 Now you might be asking yourself, why would I bother with this when I've got the perfectly capable Google Analytics tools already at my fingertips? Did I mention it was free?
Oh, and also, there's this incredibly nifty little feature in the Data Studio that puts all the data out there without having to request it. You don't need to export CSV files and import them into Excel to make all your graphs and charts. On top of that, the reports are fully customizable and can be updated at any time. Talk about a model of efficiency!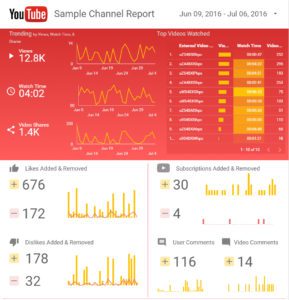 Another reason this tool is incredibly useful is the simplistic, yet powerful interface. With just a few clicks of a button, you can transform your data into beautiful graphs, elaborate tables, detailed charts, and so much more. And it can all be done in a fraction of the time it would have taken you through Google Analytics and Excel.
Finally, this tool is incredibly useful as it seamlessly allows multiple users to collaborate together to create the most unique and useful datasets. The ability to manage multiple input sources and multiple users makes it an asset that will be vital for almost any business.
So how does it work? It's simple. First, you sync all your Google data sources (Analytics, AdWords, CSV files, SQL databases) together with the click of a single button.
Next, you organize your data by whatever categories are relevant to the information you'd like to find out. You can organize by geography, time period, acquisition source, demographic, and many more.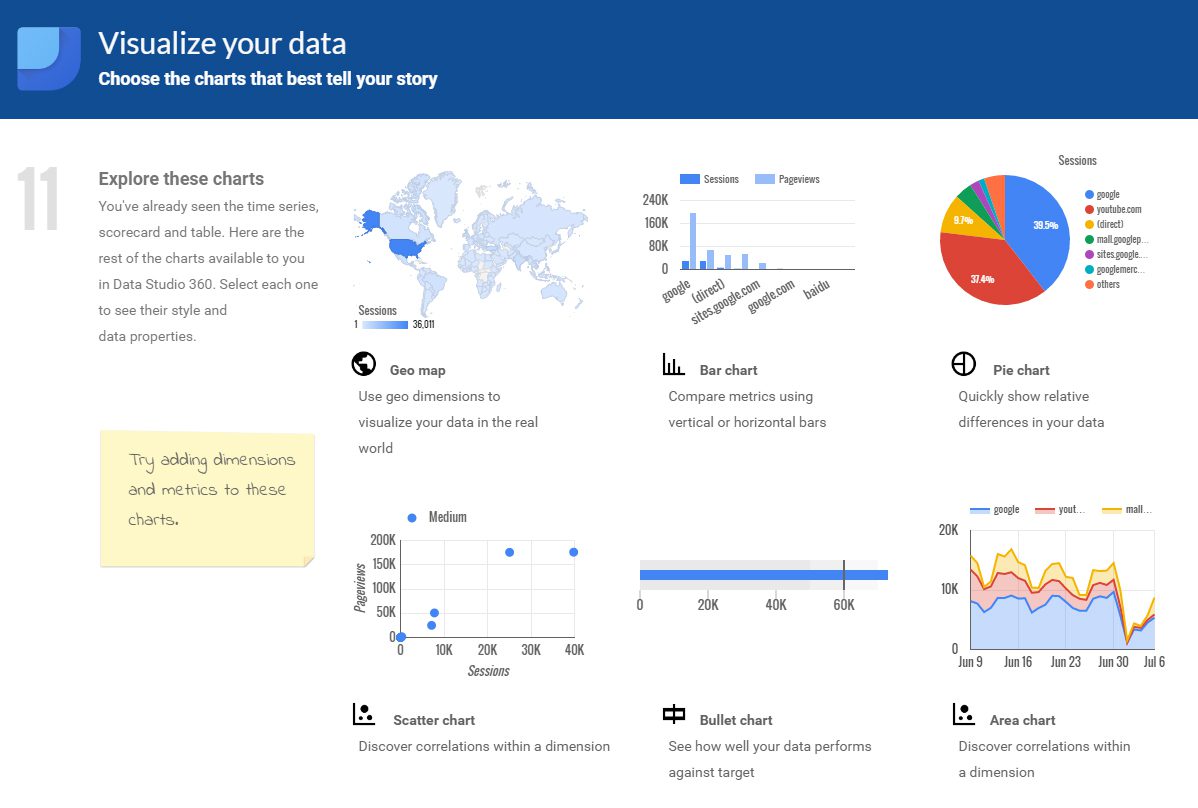 Finally, you select the type of chart, graphic, or map that you want, and simply drag your cursor over where you want it to appear on the screen. There are even options to add images, videos, and animated gifs! So if you've always wanted to litter your reports with memes of Captain Kirk or Gandalf, now you can!
Once you've got everything set the way you want, you can add design elements and really bump up the aesthetic value of your reports. When you're done, simply click the Share button and you can pass along your new gorgeous masterpiece with the rest of your team.
Though it might take some getting used to before you're completely comfortable with the functionality, the Google Data Studio is an incredibly powerful tool that every ecommerce business can utilize.
All images courtesy of Google's Data Studio website.