This blog post is courtesy of Yoel Feldman, co-founder and COO of Proonto, an ROI Revolution partner.
Remember when you used to go from store to store with a list of people to shop for each holiday? You'd enter the toy store, ask the salesperson for help finding a present for your nieces and nephews. Then you'd go to the Jewelry store and ask for help from the representative to find the perfect piece in your price range for your mom. This seemed to continue on ad infinitum. You trusted the salespeople to guide you towards the right choice by asking questions about your recipients and by knowing their stock inside and out.
These days, many brick and mortar stores have been replaced by tabs on a browser. That sales associate's "helping hand" has often become a feature that many shoppers find themselves missing.
Around the holiday season, being able to spot browsers and be ready to help them make the right choice for their recipient is more important than ever. Even more than that, continuing to provide personalized service during the high-volume season is critical! How can you find balance between providing quality service in a high traffic time while continuing to drive as many visitors to your site as possible?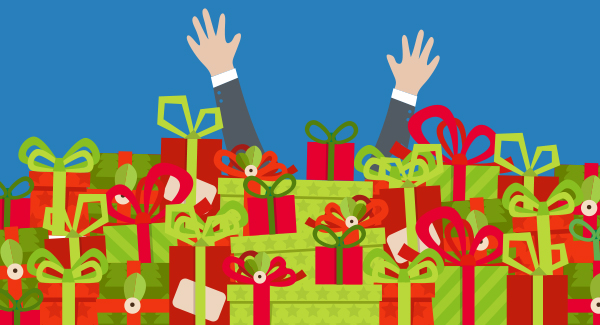 How to Spot a Holiday Shopper
Helping browsers who are shopping for others begins with sniffing out who they might be. The telltale signs vary from business to business. One stand out clue might be a browser who is looking at a certain product for a very long time. If you have more powerful metrics, a return customer who is looking at products which don't fit into their demographic is also a common indicator.
Of course, the best way to find out if someone is shopping for another person is simply to ask. This is where a live support staff becomes especially crucial, particularly during the holiday season. They are the ones who can engage browsers who may feel in over their heads.
So how do you help a shopper who is lost in choosing a present for someone else? One of our long time Proonto sales associates recommends asking broader questions about the recipient's general likes and dislikes. Additionally, ask for the shopper's budget to help them narrow down their choices to a few suitable items. Once you have provided the shopper with some relevant options, this is a great opportunity to explain the unique features and benefits of each one so that the shopper can feel confident in their final choice.
For example, Statista's research shows that video games and related products are the #1 retail category. But for the clueless parent shopping for their child's Christmas gift, an associate's help in choosing the right game would be invaluable.
We all know that the high volume of traffic during the holiday season can sometimes make the task of providing great service seem so daunting that we don't even try. However, this is both a mistake and a missed opportunity. Helpful support services can mitigate the time and money investment, as well as stress, in finding the right gift. In addition, the holiday season is a good time to make a positive impression on browsers who might not normally shop with your company.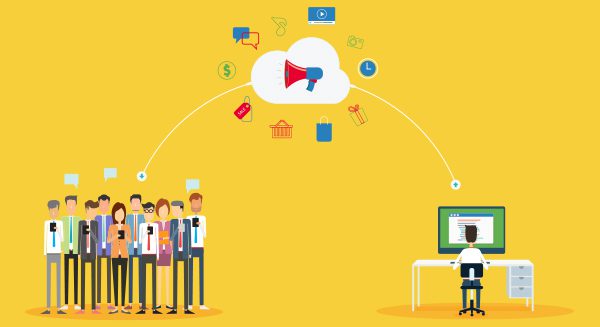 What to Watch for with Increased Traffic
In order to be prepared for the holiday web rush, it's important to take a holistic view of the effect that it can have on your website, your service, and your sales. First and foremost, it is crucial to make sure that you and your site and servers are prepared to handle a larger volume of visitors. Research shows that 40% of visitors will abandon a website that takes more than 2 seconds to load.
If you haven't already done a thorough speed analysis of your site, now is the time when you can actually address any issues, not in the midst of the holiday crush. This same research shows that an additional 30% of users will leave a website that takes more than 6-10 seconds to load on mobile. Grabbing these mobile shoppers is essential, as they spend up to 66% more than those who shop in brick and mortar stores.
The last thing you want to do is make a bad first impression on a potential customer who is checking out your website while they're on the go. Load speed is one of the simplest and most important factors that can make or break your site's success with shoppers.
Handling high traffic isn't just about your site speed though. There are a variety of other factors you can control to make sure you're prepared behind the scenes:
Create a comprehensive holiday marketing campaign including PPC ads and banners
Organize and streamline your inventory for fast fulfillment
Implement email sequences for cart abandonment and post-purchase
Prepare your admin and fulfillment staff to keep the site up to date as inventory fluctuates
If you have the fastest website in the world, but no infrastructure around it to create a smooth funnel for your customers, then you're not prepared for the high-traffic season.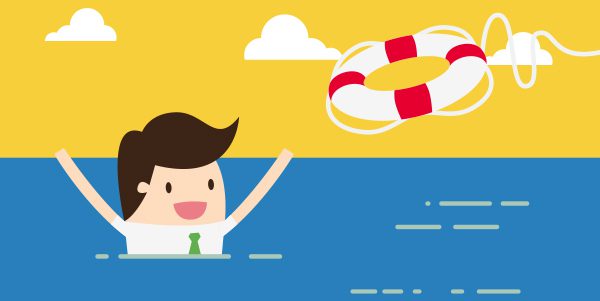 Ask for Help so You Don't Get Stuck
Of course, it's not only the technical side whose responsiveness needs to be assessed leading up to the holidays. It's also the service and support side. eCommerce coach Jim Cockrum says that one of the biggest mistakes that online retailers make is not asking for help to handle the increased volume.
Philip Masiello, CEO of ShaveMob, reminds us that most shoppers ask questions when they are ready to purchase. He recommends, and we agree, to make sure that the response time to any customer questions is as fast as possible. Across various platforms, from live chat and email to your social media channels, less than 15 minutes should be the goal response time. Any more than that and you risk losing your customer, both because they feel ignored and because they can so easily buy elsewhere.
Shoppers who are stressed about finding the perfect present for others may be even more likely to want immediate attention to assuage their worries. Staff up before your holiday season so that you're not caught off guard with the higher volume of browsers and questions.
Like most things in business today, success is all about the balance of technology and human skills. By offering site visitors a smooth experience all around, you'll be better positioned as a high-quality online retailer.
About the Author
Yoel Feldman is a generation Y Entrepreneur and an internationally recognized digital media maven specializing in commerce and  customer experiences. Yoel is the co-founder and COO of Proonto – a unique customer interaction service tailored for eCommerce businesseses.