If you are like me (and anyone else who has caught onto the Performance Max and GA4 transition), you're probably curious about all the changes taking place in the ecommerce industry. You might be wondering, Have the standards for my product feed changed, too? Or do we need to change the information we send for our catalogs to be shown?
With so many changes taking place, it can be daunting to ensure you and your team are up to speed with the opportunities – all the while managing your business.
So, what better way to help you prepare than by us going through it together?
Although the product feed requirements have not changed with Performance Max, the optional attributes add opportunities to expand into untapped revenue. When you leverage your product feed to the best of its abilities, you see an increase in high-quality traffic that leads to more efficient campaigns.
The quality of your product feed has never been more important, as it will be used to power your ads in Performance Max.
Think of your product feed as the window that ecommerce customers look through to see your business. You want those windows to be crystal clear so that the individuals who are attracted by your ads know exactly what they're looking at.
Why Is Performance Max Product Feed Optimization Such a Big Deal?
In an industry that is ever-evolving, it's fair to wonder what makes this update so different.
Just imagine if you and your business had created a process to sell your products online (whether that is globally or locally) and had been using it the last 4+ years. Suddenly, you are told that the process is changing! How would you tackle the new challenge? Since Google is one of the biggest sources searchers use to explore, discover, and share products online, the transition to Performance Max is that scenario. Hopefully, this helps you realize how impactful this change may affect your business and why this is the "talk of the town."
Since the launch of Smart Shopping in May 2018, you've been able to automatically pull product data from the feed that you upload (hopefully regularly!) to the Google Merchant Center. Smart Shopping would then use that data to intelligently place your products and ads across different surfaces on Google using the bidding strategies that you and your Google Ads campaign management team created.
Performance Max is set to replace all Smart Shopping campaigns by the end of Q3 2022, which means that re-examining your strategies is more important than ever.
With Performance Max and a high-quality product feed, you have more opportunities to attract customers than with Smart Shopping. We are already seeing positive lifts with the clients that we work with on product feed optimization and PPC advertising. Similarly, Google is already seeing an uplift in performance with the switch.
Advertisers that use Performance Max campaigns see an average increase of 13% total incremental conversions at a similar cost per action.
Enough of the Appetizers – Let's Get Down to the Main Entrée!
We hear you! With all these changes, you want to know how you and your business will be impacted. Let's take a look.
Discovery Ads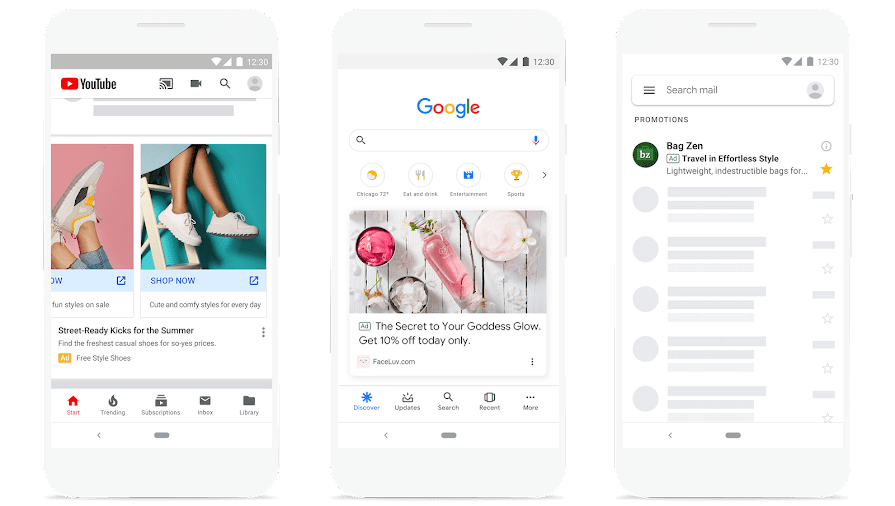 First up are the opportunities in Discovery ads. If you're wondering what Discovery ads are, let me be the first to tell you that they can be a huge plus for your business. This globally available ad type allows you to promote the right products to the audience you want to reach at the right moment using your product feed on Performance Max.
This feature is powered through your product feed data, making it extremely important to capitalize on this opportunity by updating your product feed with the additional information that allows you to maximize this feature.
With 91% of Google feed users saying they have taken some kind of shopping or product-related action immediately after discovering a new product, service, or brand on their feeds, it's safe to say there is a lot of room for opportunity when audiences are discovering new products.
Just to show you how impactful this can be on your business, an article published by Google was able to demonstrate a case study of a global brand capitalizing on this opportunity. The team had a lofty goal to receive a 3.5x ROAS – but instead was able to obtain a 4.97x ROAS!
Using new attributes in your product feed allows the Google Performance Max feature to utilize the rich product details and images being processed to the Google Merchant Center to create Discovery ads. This automation feature combined with the right team can have impactful results that drive extra traction and revenue to your business.
Loyalty Program Acquisition Ads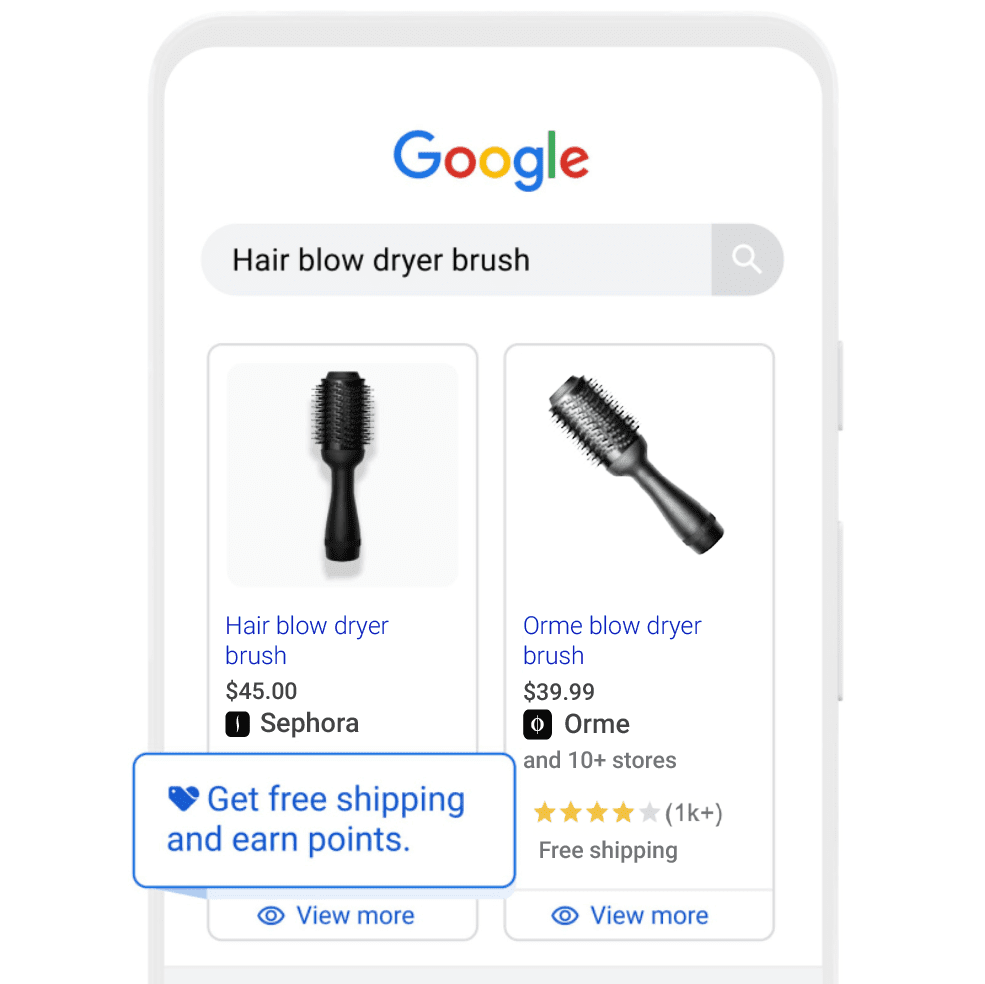 Next up are loyalty program acquisition ads, which were announced at this year's Google Marketing Live event. This new feature allows you to promote benefits and discounts to your most loyal customers while they shop across Google. Previously, brands couldn't show promotions with audience restrictions.
Note that this is a US-only pilot, though it is open to global retailers that offer targeting in the US.
Although this sounds like a great way to attract new searchers to your loyalty program, you still want to ensure that you follow all of Google's guidelines and best practices to implement this across your product feed.
Let's Get Started
If you're like us at ROI Revolution, you must be eager to capitalize on any opportunity that can help drive your business forward! If you're interested in having product feed specialists help reduce all the industry noise, reach out to our team of experts today. We can not only show you what the new features are but also work with you to implement them for your brand and discover untapped opportunities to grow your profitable revenue.
Sources