How much of your ad budget are you throwing away because you don't have the right user experience (UX) optimization strategy in place to drive conversions?
Many brands toss money down the drain because their websites provide disappointing user experiences, causing customers to bounce.
We get it – we've seen it happen with brands across the ecommerce spectrum.
But it doesn't have to be this way!
ROI Revolution can help you ensure your site is optimized to drive the best results from your ads. Our ecommerce experts have perfected four UX optimization strategies to help your brand drive more conversions and revenue from your website:
UX Optimization Strategy #1: Website UX Design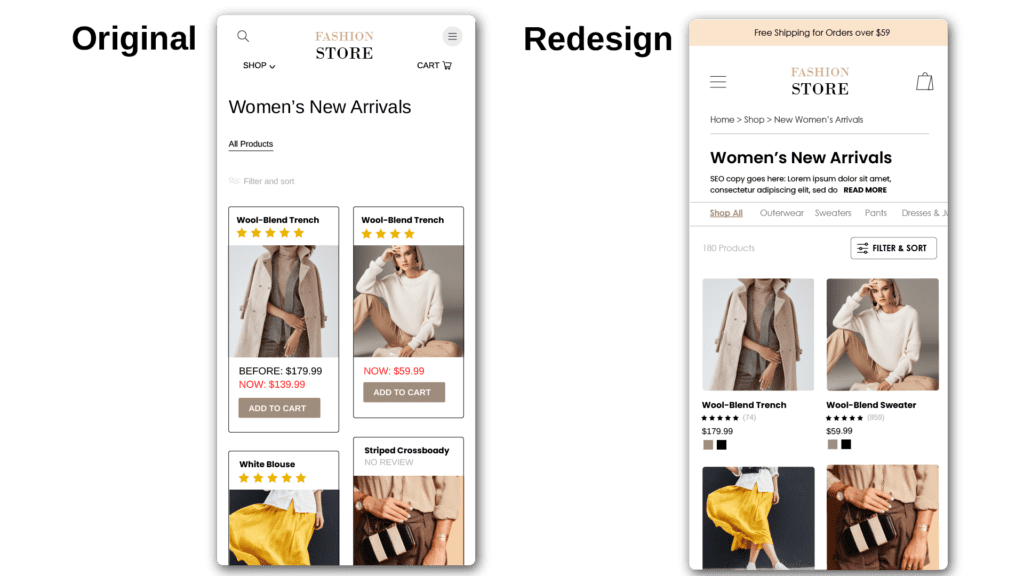 You deserve for your ecommerce site to have best-in-class UX. After all, you can drive all the traffic you want to your site, but if it isn't appealing and easy to use, your efforts go nowhere.
Ask yourself:
Am I planning for a replatform or redesign?
Do I want a brand refresh or a better-looking site?
Do I lack a UX expert and/or web designer on hand, or worry my aesthetics-focused design team will neglect crucial UX issues?
If you answered "yes" to two or more of these questions, there may be untapped growth for your brand that is waiting to be uncovered with a UX optimization strategy! To explore these opportunities, send a message to our team today.
UX Optimization Strategy #2: Conversion-Optimized Landing Page Design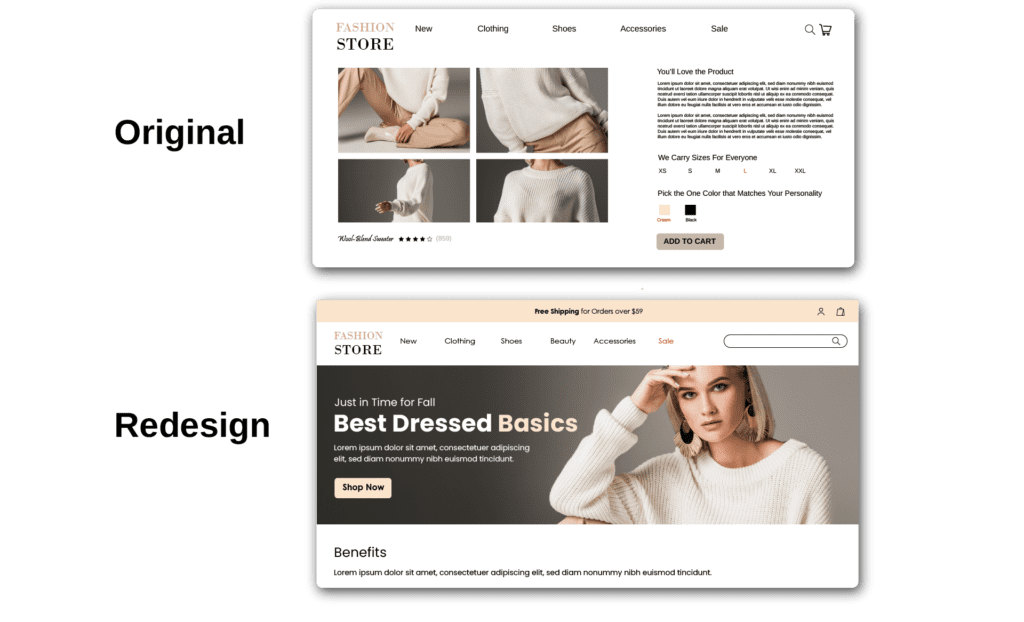 Maybe your overall website UX is great, but a specific landing page of yours isn't converting well. Remember: You don't have to settle for lackluster landing pages.
Ask yourself:
Am I frustrated by declining conversion rates on my landing pages?
Am I increasing my investment in inbound traffic?
Do I have ambitious growth goals that I'm hoping in part to achieve with more landing page conversions?
If you answered "yes" to any of these questions, there's an opportunity for you to maximize your return by getting more conversions from your landing pages. To explore how we can help you achieve your conversion goals by redesigning your landing pages, send a message to our team today.
"Working with the conversion rate optimization team at ROI Revolution has been a game-changer. Bringing in ROI Revolution team members from a variety of backgrounds to look at our site with fresh eyes and conduct deep analysis on how our users interact with our site has been transformative in improving user experience and conversion rates on our website. It is a pleasure to work with a group so committed to data-driven changes." – Elizabeth Whiting, Ecommerce & Marketing Team Member, Steiner Tractor
With their team at ROI Revolution, Steiner Tractor was able to grow revenue by 9% with improvements to website navigation and accessibility. Read the full story.
UX Optimization Strategy #3: User Testing for Ecommerce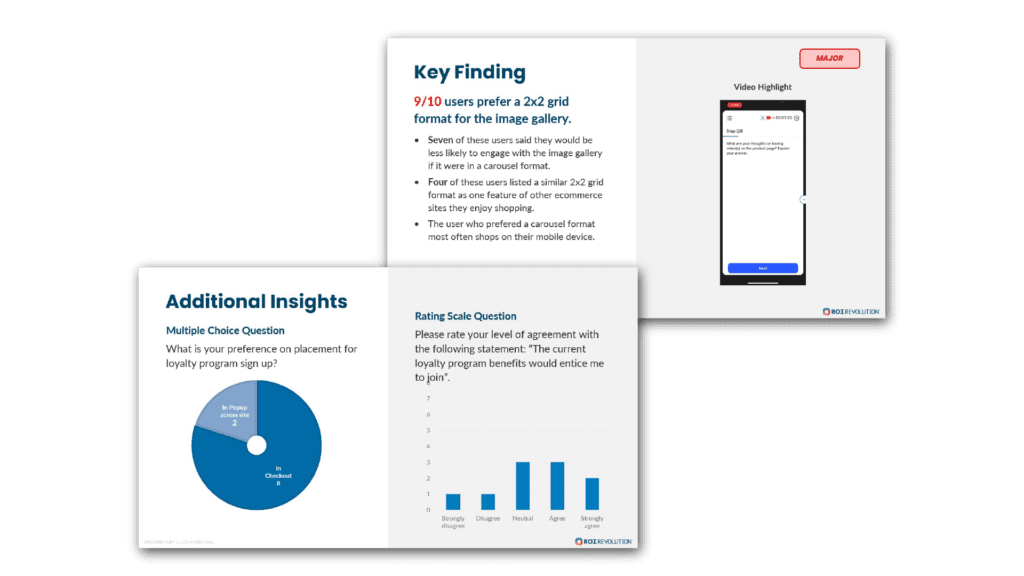 Your customers' preferences and behaviors on your site shouldn't be a mystery. You can achieve your goals more quickly when you know what your users want.
Ask yourself:
Do I want real user feedback on poorly performing areas of my site?
Do I want to test new site features or pages with customers, and refine them before they're released?
Do I want UX data but lack the traffic and/or budget for A/B testing?
Do I want to know why my A/B tests perform the way they do?
If you answered "yes" to any of these questions, there's an opportunity for you to raise conversion rates and revenue by learning more about your customers. To understand the "why" behind your customers' behavior and optimize your site with input from real users, send a message to our team today.
UX Optimization Strategy #4: A/B Testing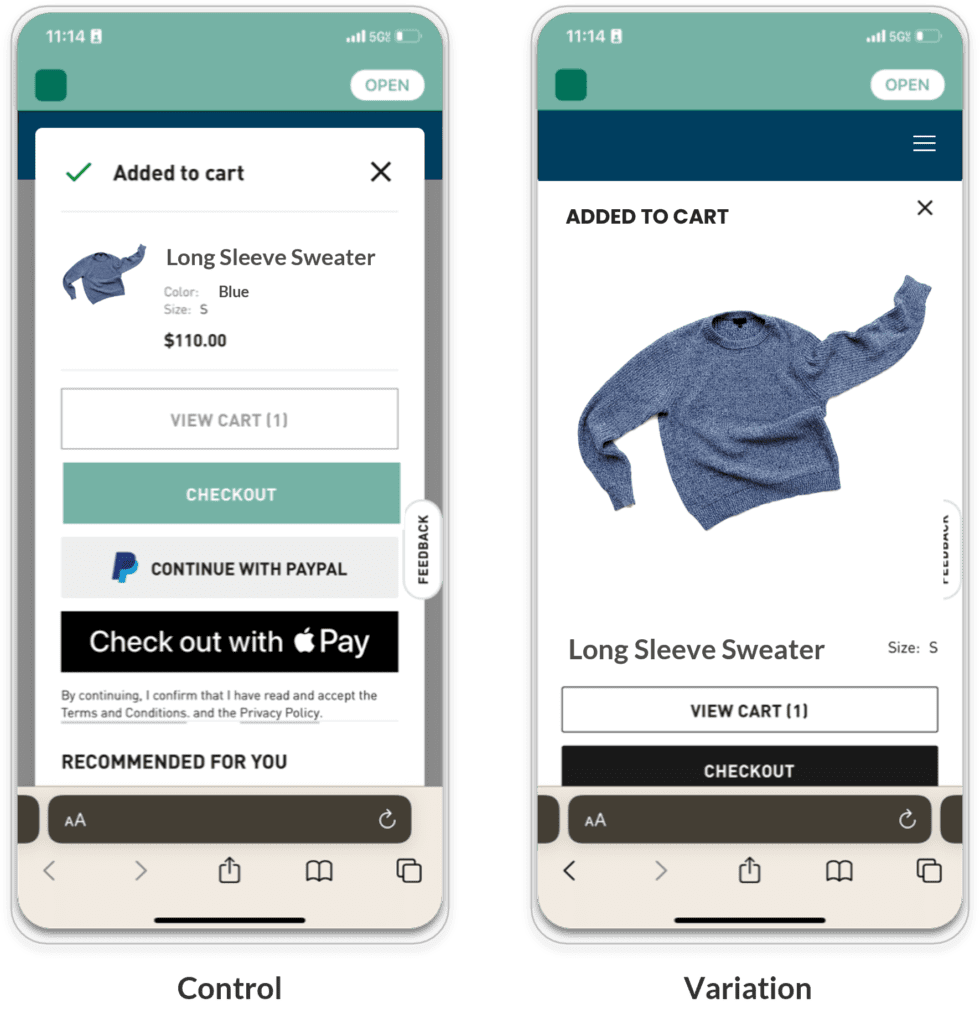 The strategies outlined above offer avenues to increase conversions even without running quantitative A/B tests on your site. If you're interested in conversion rate optimization testing, we do that too!
A major brand in the home goods industry was in search of ways to improve their site to provide a seamless customer experience, boost conversions, and further establish themselves as an industry leader. By running UX A/B tests with ROI Revolution, the brand was able to implement data-backed UX improvements and realize a higher conversion rate. Read the full story.
Explore some of the other successful A/B tests that major brands have run with ROI Revolution:
Tying It All Together: How to Choose a UX Optimization Strategy That Drives More Revenue
We're here to help you get on the path to fulfilling your brand's potential. Don't wait any longer to make the most of your digital marketing campaigns. Take hold of the growth opportunities that are waiting to be discovered. Send a message to our team today.