Around the world, over 3.6 billion people – or 72% of the entire population – are active on a Meta platform each month! That means competition is rife, and your Meta targeting needs to be highly refined so that you can reach and convert your key audiences. Has your brand looked into leveraging Dynamic Ads for Broad Audiences to maximize your marketing efforts?
As your business seeks ways to grow sales profitably through Meta advertising, you may want to consider the benefits of implementing Dynamic Ads for Broad Audiences (DABA) into your campaign strategy.
Dynamic Ads for Broad Audiences (DABA) is powered by Facebook's algorithm to display product ads to users who have expressed interest in your product, or a similar product, but haven't visited your website or app yet.
What are the benefits of Dynamic Ads for Broad Audiences and how can you leverage it to optimize your Meta targeting? In this article, you'll explore key benefits and strategies around DABA that you can start implementing on Meta today to lift both traffic and profitability for your brand.

3 Key Benefits of Dynamic Ads for Broad Audiences for Meta Targeting
Aside from its key functionality of using Facebook's algorithm for enhanced audience targeting on the Meta platforms, what key benefits does DABA provide? Keep reading for three of the biggest benefits of DABA.
1. DABA Isn't Just for Facebook!
A great feature of Dynamic Ads for Broad Audiences is that it is not only limited to the Facebook feed, but these ads can also appear on Instagram and Audience Network! DABA may be displayed as single-image ads, carousel ads, or collection ads.
It's no secret that today's shoppers are active across various channels. Developing an omnichannel presence is crucial to not just brand awareness but also customer acquisition. Being able to meet your customer where they are in the purchase journey and on the social platform they prefer, allows you to reach more users and give them their desired customer experience.
2. DABA Helps You Discover New Customers
Dynamic Ads for Broad Audiences uses Facebook's algorithm to extend your brand's reach across Facebook, Instagram, and Audience Network. By targeting users who browse your product or similar products on other websites, click on relevant ads, purchase similar products, or like relevant pages, this campaign type can be a powerful tool in your brand awareness toolbox.
DABA is best used to reach new customers and top-of-funnel traffic. As shoppers move through the customer journey and interact with similar products or brands, Facebook picks up on the signals those shoppers put out and shows them the most relevant products in your catalog. Instead of having to create target audiences through knowledge of your customer demographics, interests, and behaviors, DABA makes things easier for you by utilizing consumer data to match product ads with the right users.
3. DABA Uses Intelligent Data to Target the Right Customers
Businesses can get the best Meta targeting out of their DABA strategy by trusting the targeting capabilities of Facebook. When setting up this campaign type, it's best to let go of the usual refined targeting you're used to and let the platform find the target audience for you.
Add blurb about loss of third-party cookies and how DABA can help you still target effectively. Mention how iOS 14.5 and people opting out of tracking did hurt Meta but this campaign type is still effective.

How to Set Up Your DABA Campaign to Maximize Your Meta Targeting
Setting up the campaign in Ads Manager is quite easy if:
You already have an account with Facebook
Your catalog and Facebook pixel are set up
You have your desired creative ready to go
To set up your DABA campaign for maximized Meta targeting, just follow four simple steps:
1. Create a new campaign by selecting the Sales campaign objective and toggling "On" for Catalog Sales.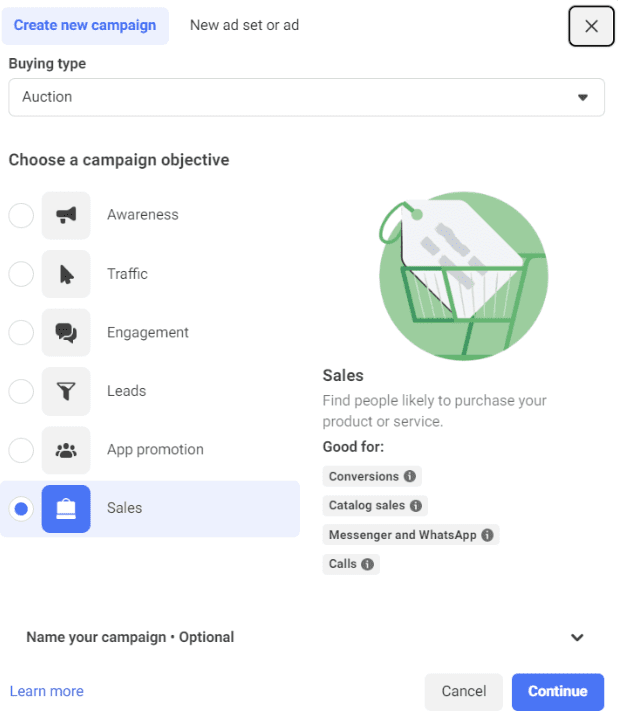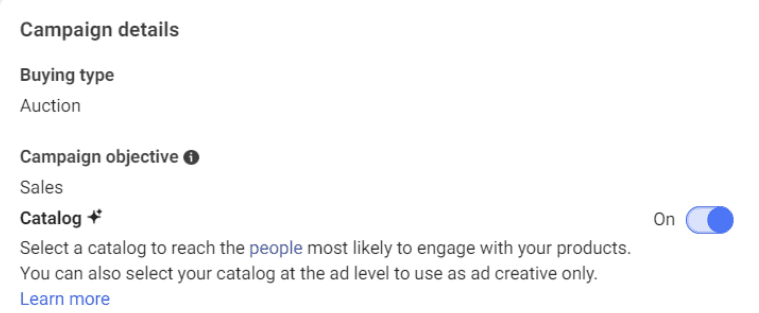 2. In the "Optimization & delivery" section, click the drop-down menu and select the appropriate optimization for your goal.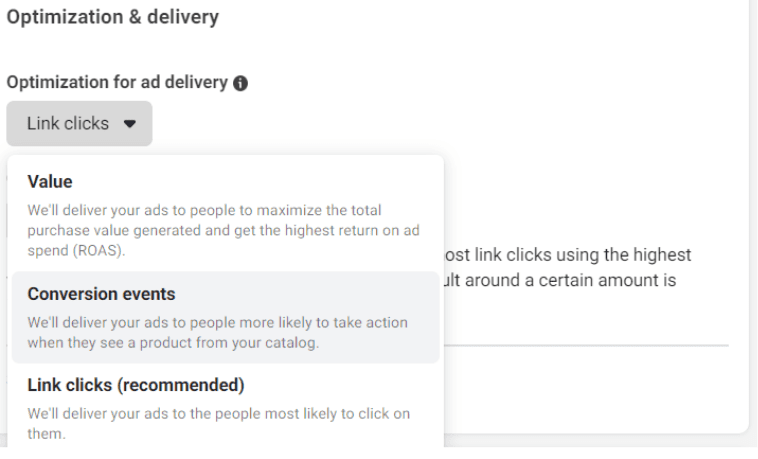 3. In the "Audience" section, select "Find prospective customers even if they haven't interacted with your business."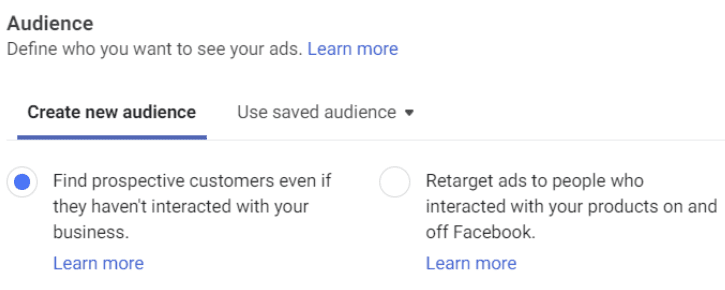 4. In the "Targeting" section, exclude all website visitors in the last 180 days (the longest lookback window allowed) in order to ensure you are targeting the newest customers available.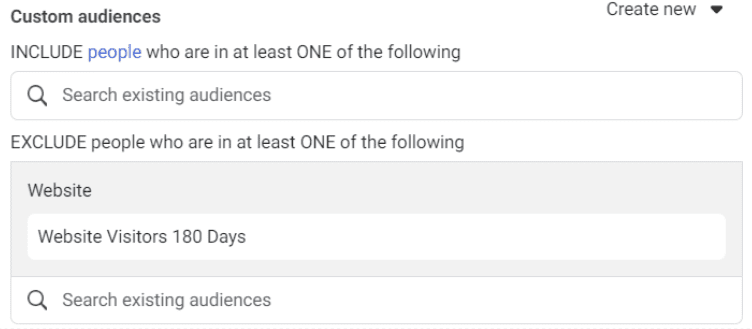 Then, all you have to do is give the campaign time to learn and uncover a new, larger audience of prospective customers for your brand!
Tying It All Together
Now that we've covered the basics of how to maximize your Meta targeting by implementing Dynamic Ads for Broad Audiences, you're ready to reach more shoppers and increase your new customer acquisition!
When it comes to testing new strategies on Meta, having a team of expert strategists by your side can be the difference between a lukewarm campaign and one that delivers incredible results. Plus, the heavy legwork is lifted off you so that you have the energy and confidence to do the work that's most important to you. Send a message to our social media team to explore the untapped revenue potential that we can discover for your brand!
As the path to purchase grows increasingly complex, the brands that thrive and grow will be those that maintain a consistent omnichannel presence. In our Full-Funnel Meta Report, you'll discover how Meta can empower your brand to do just that, with insider expertise based on $12 million+ in ad spend from ROI clients plus proven best practices to align your goals around full-funnel profitability. Get your copy of the report to discover insights to help your brand grow profitably through the Meta platforms.
Sources