Tracking and analyzing website data have become essential for businesses. Google Analytics 4 (GA4) is a powerful tool that provides valuable insights into user behavior and helps drive informed decisions. However, it's crucial to identify and address legitimate tracking issues to ensure the accuracy and reliability of the data. This comprehensive blog reveals best practices to spot tracking issues in GA4.
Webinar Replay: Navigating GA4 Reports & Explorations. While GA4 offers many exciting new customizations, learning how to navigate an entirely new platform can easily become overwhelming – especially when the insights from the data are crucial to your organization. In this webinar replay, discover how to navigate & customize the new interface to easily surface the most important insights for your business. Watch the video now.
Identifying Legitimate GA4 Tracking Issues
Accurate tracking in Google Analytics 4 plays a pivotal role in gaining valuable insights about user behavior, conversion rates, and revenue sources. By identifying legitimate tracking issues, your business can ensure data integrity and make informed decisions based on reliable information.
Comparing Key Metrics in GA4 to UA Equivalents
To ensure data accuracy in GA4, it's essential to compare key metrics such as users, sessions, and total revenue between GA4 and Universal Analytics (UA). You can identify potential tracking issues by examining the home page dashboard in both platforms and checking for significant differences. It's important to note that slight differences between the platforms are expected.
Universal Analytics vs. GA4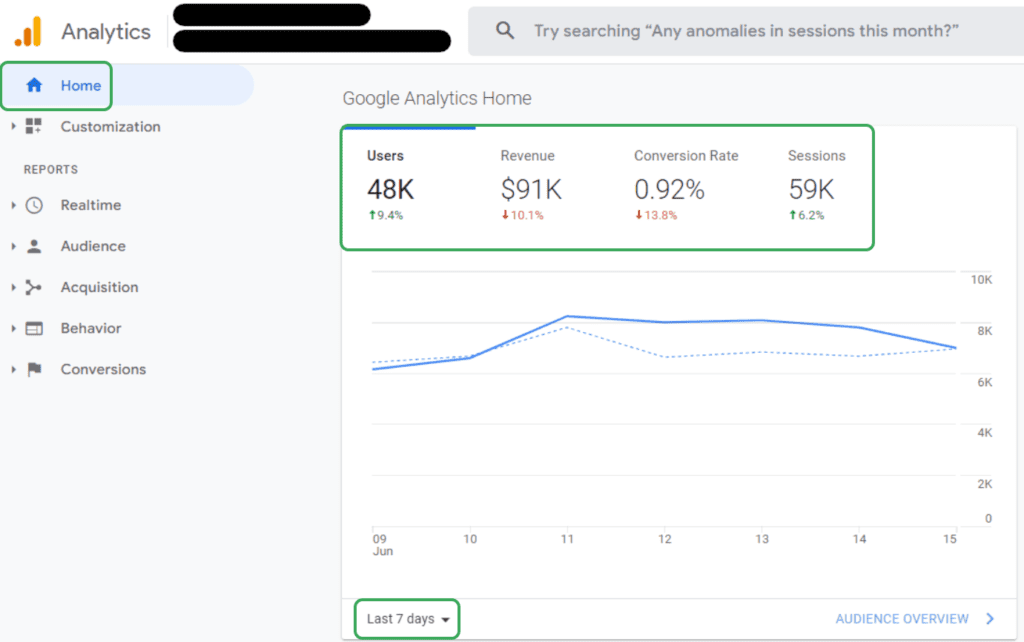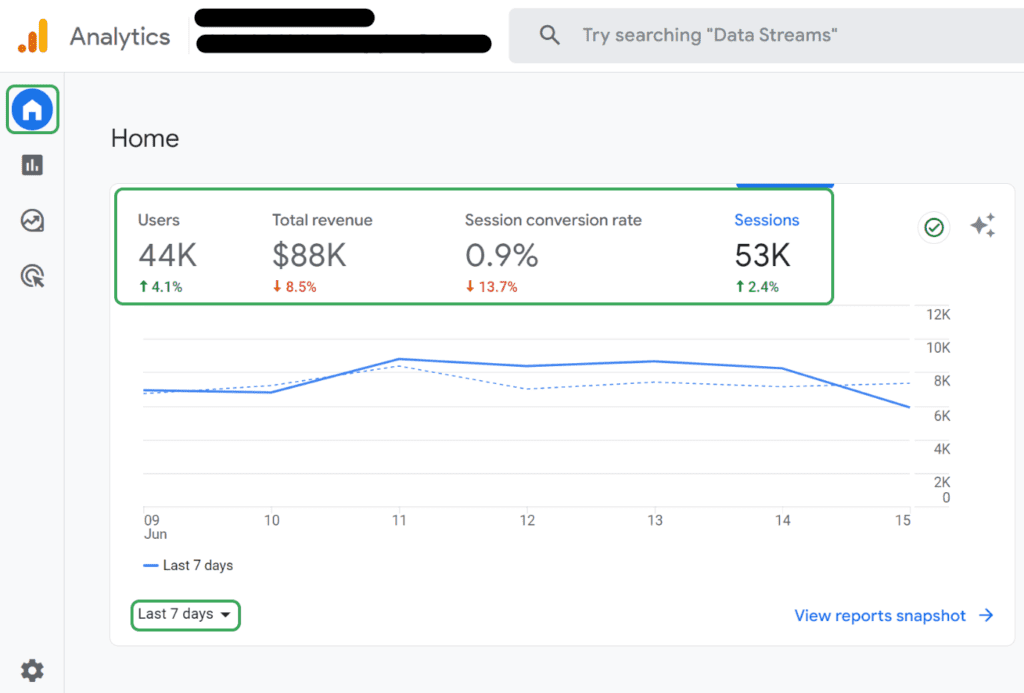 Checking Session- & Event-Level Attribution
Another important step is to compare session-level attribution in GA4 to a UA last-touch attribution model. This can be done by comparing the GA4 Traffic Acquisition report to the All Traffic -> Source / Medium report in UA. While the data may not be identical, it should be fairly close. An important note, if you are looking at GA4 data that was collected in the past 24 hours, it may not be fully processed just yet, and will likely not be 100% accurate for another 48-72 hours (about 3 days) after the data was collected.
GA4 vs. Universal Analytics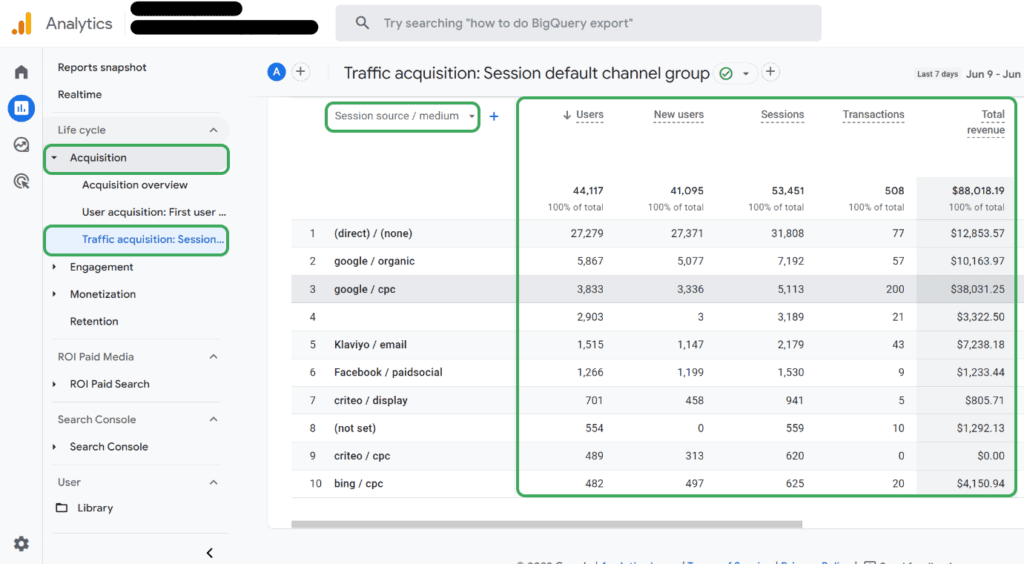 It's also crucial to review event-level attribution using the Advertising -> Model Comparison report. Any discrepancies in event-level attribution or odd source/mediums should be investigated.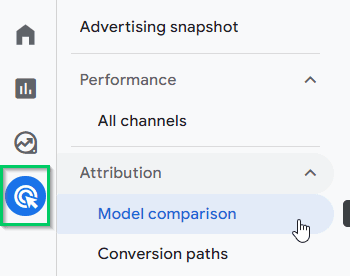 The Cross Channel Last Click model should align closely with the Traffic Acquisition report in GA4. If it does not, this likely indicates there is an issue with event level attribution that needs to be fixed.
It is also important to check for any odd source / mediums at the event level. If there are any payment processers that need to be excluded, they will only appear at the event level, which is why its important to review this report.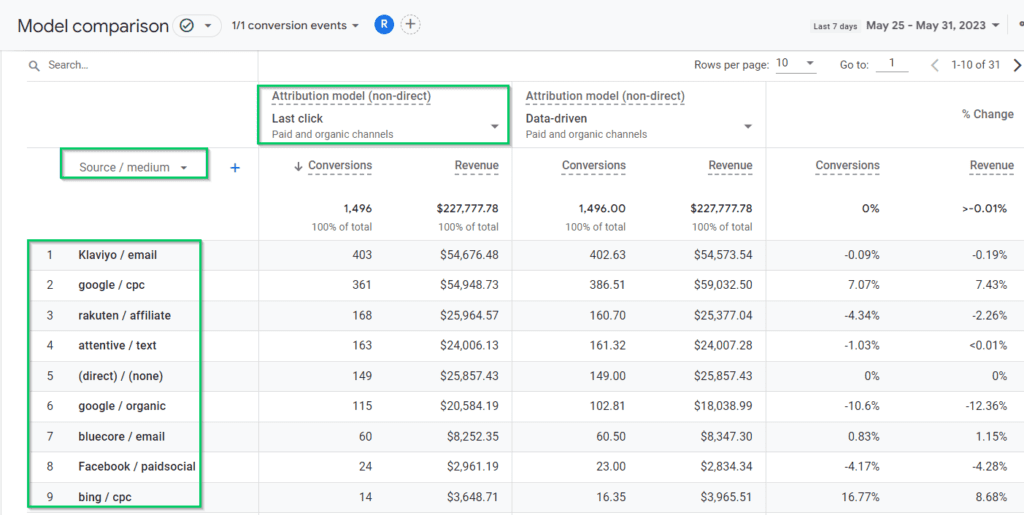 Identifying Duplicate Transactions in GA4
To identify potential tracking issues related to duplicate transactions, you can create a blank Explore report in GA4 and pull in the dimension "Transaction ID" along with the metric "Transactions." Sorting the report by Transactions descending will reveal if there are any transaction IDs with more than one transaction.

Checking Data Settings
Reviewing data settings in GA4 is crucial for ensuring data accuracy. Businesses should check if Google Signals and the User Data Collection Acknowledgement have been accepted in the Admin -> Data Settings -> Data Collection section.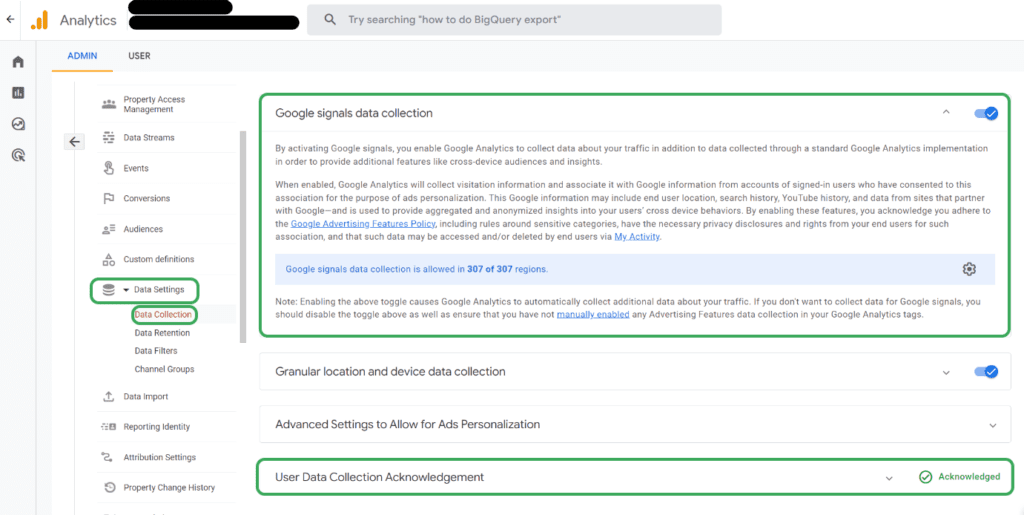 Additionally, verifying that the Data Retention Policy is set to 14 months is recommended.

Evaluating Event Tracking & Conversion Tracking
Lastly, businesses should assess the current event tracking or conversion tracking in GA4. This can be done by navigating to the Admin -> Events or Admin -> Conversions section. Reviewing the settings and configurations ensures that the tracking is properly implemented and aligned with the business's objectives.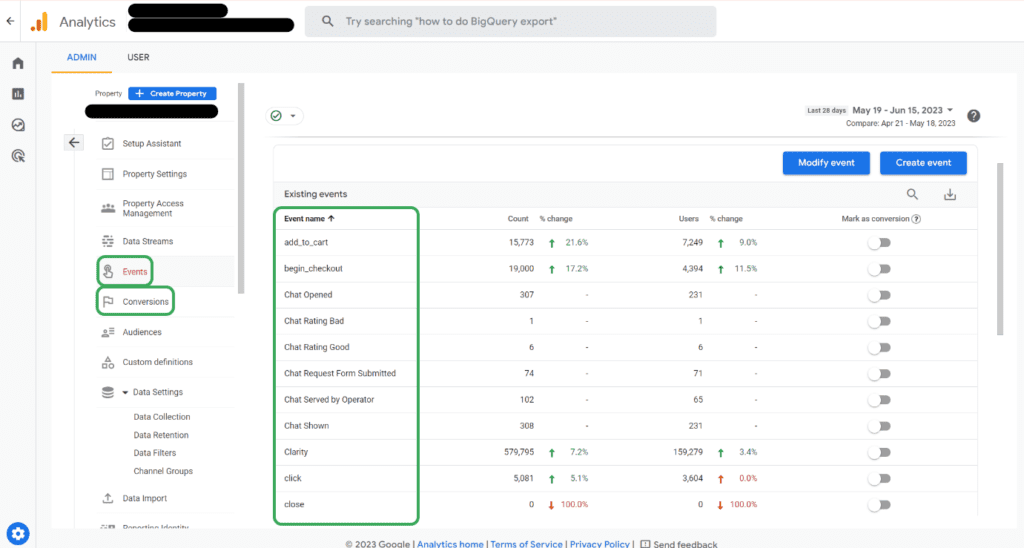 Tying It All Together: How to Spot GA4 Tracking Issues to Ensuring Accurate Data
The best practices outlined here will help you identify and address legitimate tracking issues in Google Analytics 4. With accurate tracking, you can help your business make informed decisions, optimize your digital strategies, and maximize the value of Google Analytics 4.
To ensure the reliability and integrity of their data, it's critical to:
Conduct regular comparisons
Monitor attribution
Check for duplicates
Review data settings
Evaluate tracking configurations
The clock is ticking to feel confident about GA4. If you're partnering with ROI Revolution, you won't have to stress about the transition to GA4. ROI Revolution was one of the first agencies to become GA4-certified. Our experts are equipped to ensure you experience a smooth transition, with the expertise to:
Manage implementation, multi-lens attribution modeling, reporting, data retention & enhancement, & more
Provide strategic recommendations to utilize GA4 features to your full advantage
Integrate your GA4 account with Merchant Center, Search Console, & Data Studio
The transition to GA4 doesn't have to be overwhelming. To explore how we can take your GA4 stress away, send a message to our team today.