Automated Ads Simplifies the Ad Creation Process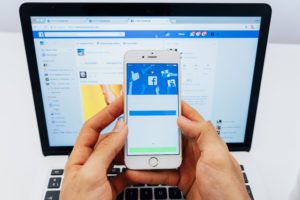 Facebook recently launched Automated Ads, a new tool that will "take the guesswork out of creating effective ads that can run on Facebook, Instagram, Messenger, and Audience Network."
The tool works by having a Facebook user categorize their business and describe how they want to grow it. The Automated Ads system will then create up to six versions of an ad with suggested call-to-action buttons, text, and other details from the retailer's page. Once the campaign is active, Facebook will test the ads to determine which performs best.
Automated Ads will also recommend a budget that is most likely to get the retailer results. To monitor the campaign, Automated Ads will update retailers on how their ads are performing and how they can improve them.
Amazon Now Delivers to the Trunk of Your Car
To address consumer concerns about the security of packages left unprotected on front porches, Ford Motor Co. joined General Motors Co. and Volvo Cars to offer Key by Amazon In-Car delivery service.
Using an Amazon app in conjunction with Ford or Lincoln apps, delivery drivers can unlock a Prime member's car, place packages in the trunk or backseat, and then re-lock the vehicle. Owners receive notifications before and after delivery, as well as confirmation that the car is locked. Access can be blocked at any time, and packages can be rescheduled for drop-off on a different day, if needed.
This move is just one step in an effort "to start bringing a lot more services to customers so they see the value of having a connected vehicle."
Guide Customers to Purchase High-Consideration Products
Guiding customers through complex purchase decisions requires in-depth customer knowledge, a willingness to experiment, and real financial investment.
Different sites are approaching the problem in their own unique ways; some focus on integrating educational content directly into a traditional buy flow, while others offer online and even offline consultations at their stores. Others invest in crafting custom recommendation engines to guide customers to a tailored set of products.
Custom recommendation engines gather information straight from the customer so the retailer can better understand the customer's needs and wants and provide a product recommendation. They may do this through a series of multiple-choice questions based on the planned use of the product or by having the customer rank product attributes in terms of personal need and importance.
To be most successful, your engine should have rich product guidance, thoughtful and brand-friendly design, and well-crafted recommendations.
Automation Increases Efficiency and Capability in Partnerships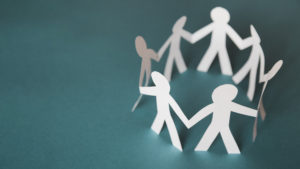 Retailers are working with a growing array of partner types—including influencers, publishers, and apps—to build brand awareness and drive sales. While affiliates had previously served as the primary partners in the ecommerce space, today the category is much more diverse—and automation is becoming increasingly important to retailers' bottom lines.
Partnership automation refers to tools and processes that reduce manual work and allow retailers to discover, recruit, and engage with potential partners as efficiently as possible.
Retailers have traditionally handled communications with partners in a non-scalable, manual way such as phone or email. That's a lot to manage and it limits the number of partners a retailer can work with. By leveraging partnership automation technology, merchants can now manage thousands of relationships using personalized messaging that is automation-driven.