Almost one year into the COVID-19 pandemic, the ecommerce landscape is continuing to transform in ways that even the most seasoned marketing executive couldn't have predicted – and the consumer-packaged goods (CPG) and online grocery industries are no exception. Let's dive into the latest stats and trends around CPG and online grocery and the tremendous impact of the coronavirus pandemic on this industry.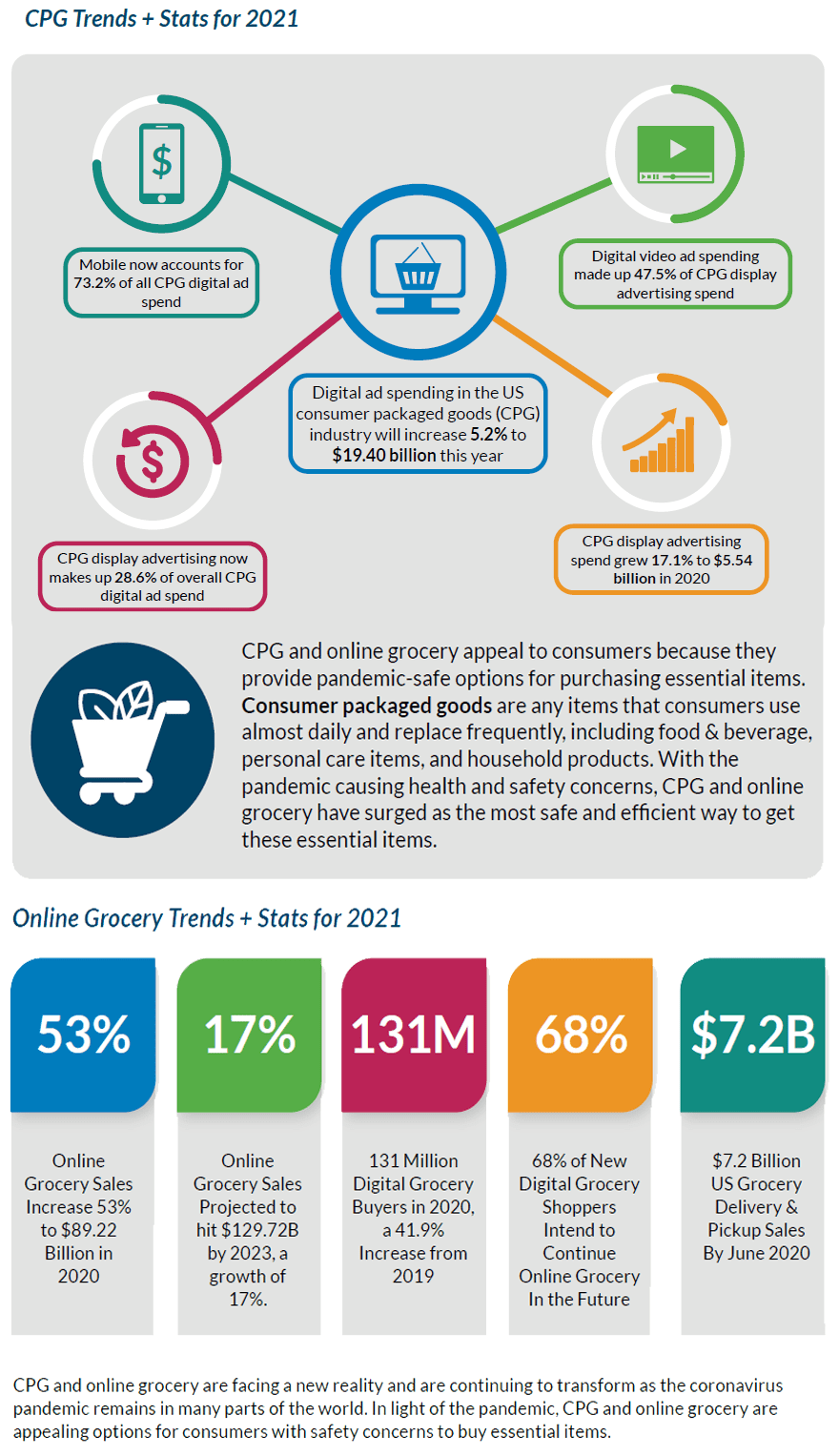 CPG and online grocery are facing a new reality and are continuing to transform as the coronavirus still poses a serious threat in many parts of the world. In light of the pandemic, CPG and online grocery are appealing options to buy essential items for consumers with safety concerns.
Are you a CPG or online grocery brand with big goals for 2021? Our team would love to work with you to help achieve them, whether you're looking to increase your Amazon sales, improve your paid search presence, or optimize your website and landing pages. Reach out anytime through our consultation page to connect one-on-one with an industry expert who can help identify untapped growth potential for your business.