Good news: You can leave your worries about reaching your ideal shoppers at the best place and time in the past. That's right! You have the right amount of touchpoints across different channels, your messaging is perfectly suited to the customer, and the audiences you're reaching are keenly targeted – all thanks to you leveraging the programmatic path to purchase.
Sound like a dream? It takes a dedicated strategy, but programmatic advertising has the power to fuel your brand's full-funnel, omnichannel marketing strategy, all the way from awareness to conversion. On top of that, programmatic ads are highly targeted based on data like location, browsing history, demographics, and more to drive interested customers directly to your brand.
In this infographic, you'll follow the journey of Paul along his programmatic path to purchase with multiple touchpoints across various channels as he transforms from unaware to curious to customer.
Discover how ROI Revolution's team of programmatic pros empowered premium apparel brand Peter Millar drive a nearly 3x higher click-through rate with cross-channel programmatic advertising. Read the case study.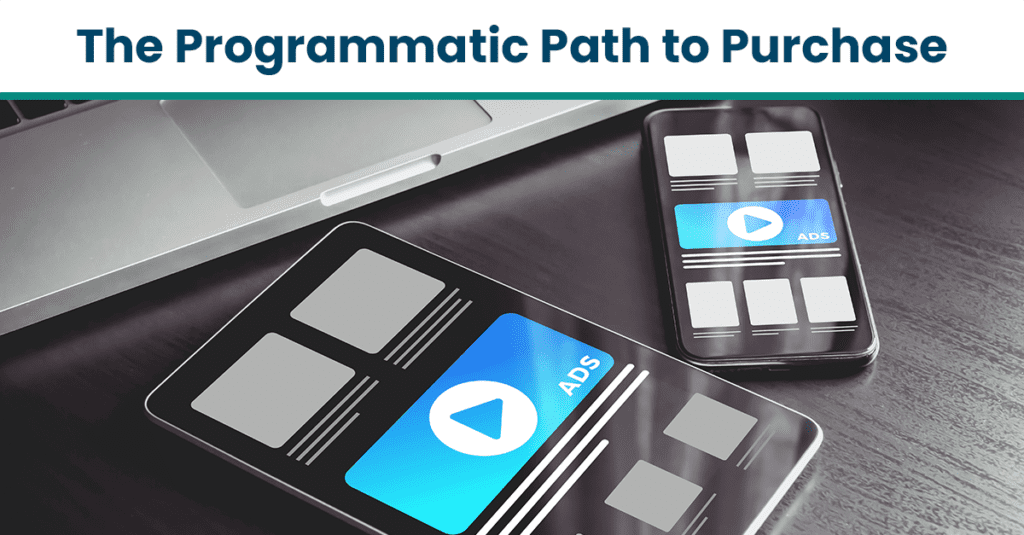 Of course, no marketing strategy can drive magical results without intelligent and careful consideration. The experts at ROI Revolution take the time to get to know your brand and act as an extension of your to discover untapped opportunities for you to supercharge your programmatic presence. To explore the wins we can uncover for your brand, send a message to our team today.
Don't ignore the opportunities that and omnichannel programmatic path to purchase strategy can provide for your brand. To dive deeper into programmatic advertising, explore more of our resources below: