At the onset of the coronavirus pandemic, the food and beverage industry experienced some major ecommerce growth as consumers shut their doors and relied on food delivery more than ever. In fact, food delivery app revenue surged by $4 billion in 2020 compared to 2019!
The growth isn't expected to stop anytime soon. In fact, by 2026, more than 1 in every 5 grocery sales will happen online.
In the new online-centric food and beverage industry, all bets are off. Brands and restaurants alike are being forced to deliver (no pun intended) more creative marketing strategies than ever. Plus, supply chain strain and rising inflation rates are adding even more stress to the plates of brands in this industry.
In this infographic, get the latest stats from this industry including data on revenue growth, the marketing strategies that food and beverage brands say they're focusing on right now, consumer shopping habits within the industry, and more so that you can help your business grow and surge past your competition.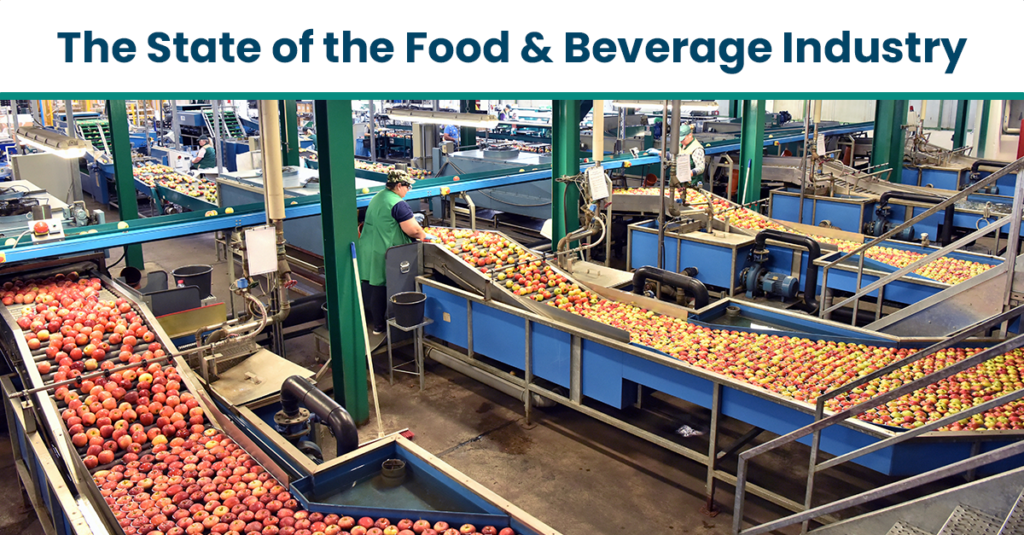 Tying It All Together: Food & Beverage Industry Stats
If things are heating up for your food and beverage brand, you could benefit from having a team of ecommerce experts by your side who are dedicated to discovering new revenue-driving opportunities! Send a message to our team today to explore the profitable wins we can uncover for your business.
Hungry for more industry data and trends? Get the latest stats from other industries below: