Conversion rate optimization is a priority for over half of digital marketers. Optimizing your website for conversions and improving your UX can improve your return on any digital marketing initiative, whether you're driving traffic to your site from Google ads, Instagram Stories, email marketing, organic search optimization efforts, or anywhere else. This makes it a profitable strategy to add to any marketing mix. In this infographic, dive into all of the latest user experience (UX) and conversion rate optimization stats and trends to help your brand uncover opportunities for profitable growth in a constantly shifting ecommerce landscape.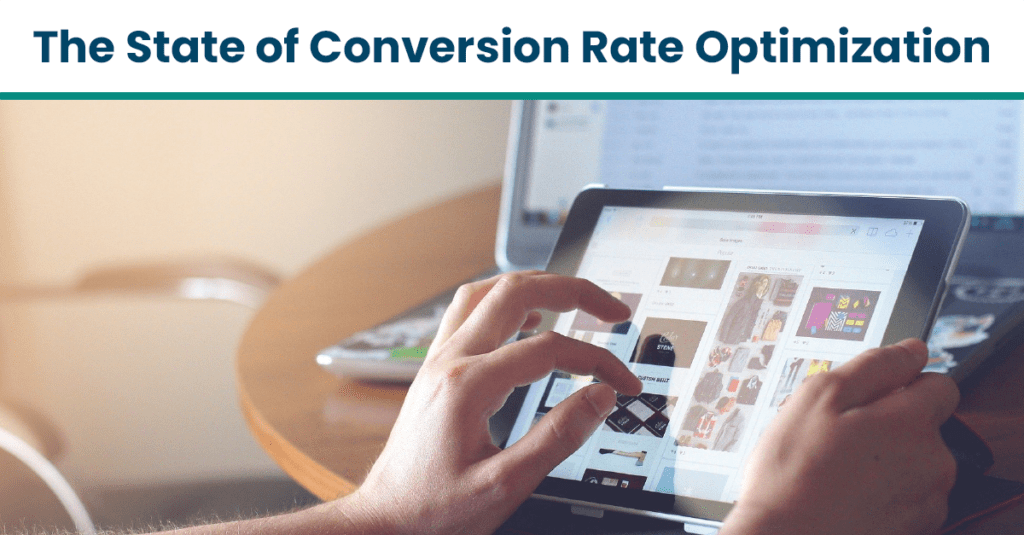 The State of UX & Conversion Rate Optimization
From Exclusive ROI Survey Data
52% of digital marketing professionals say conversion rate optimization is a big initiative for their brand
Conversion rate optimization is the #1 top initiative for marketing decision-makers
65% of home goods brands say conversion rate optimization is a big initiative for their brand
Conversion rate optimization is the #1 metric that data-driven marketers use for tracking, with 38% saying they use it as a KPI
45% of marketers are focusing on website optimization right now
Average Conversion Rate of Online Shoppers, by Device
Desktop: 3.7%
Mobile: 2.2%
Tablet: 3.3%
The Importance of Optimizing Your Website
88% of shoppers are unlikely to return to a website after a bad experience
Just a 1-second delay in page load time can lead to a 7% reduction in conversions
Mobile users are 5x more likely to abandon a site if it isn't optimized for mobile
Companies that split test their emails see 37% higher conversion rates than companies that don't
Only 22% of businesses are satisfied with their conversion rates
Every $1 invested in UX results in a return of $100 – an ROI of 9,900%!
Tying It All Together: The State of UX & Conversion Rate Optimization
Beyond just knowing the latest conversion rate optimization stats, what can you do to improve your brand's website conversion rates? The conversion rate growth experts at ROI Revolution can help you get more return from your ad spend by making sure that the users who visit your site are more likely to turn into customers. In fact, ROI's conversion rate optimization team has an A/B testing win rate that is triple what the industry average is!
To discover potential opportunities to grow untapped revenue through user experience optimization, split testing, and other forms of website conversion rate optimization, reach out to our team of conversion rate experts at ROIRevolution.com/CVRInfographicContactUs.
Looking for additional insights on how to amplify your brand's profitable revenue growth with conversion rate optimization? In our Optimizing Conversion Rates to Amplify Paid Search Success white paper, you'll gain clarity into how your brand can take better control of your website and paid search campaigns to grow sales and convert more browsers into buyers. You'll discover how to defeat the 3 frictions that tank conversions, user behavior testing strategies to better understand your audience, and more with real examples of successful winning split tests that we've run for ROI clients. Claim your copy.
Sources