IRCE 2019 Day 1 was full of great speakers, presentations, and conversations. We sat down and compiled the highlights of the day for you!
Hitching a Rocket to an Engine, Bonobos and Walmart Take Off
IRCE 2019 Day 1 kicked off with a strong keynote from Andy Dunn, current SVP of Walmart and former CEO of Bonobos. 
Interwoven with personal stories, Andy presented the power of paying attention. He stressed that he found the best businesses were founded on the concept of noticing things and paying attention to what's different. 
He used the founding of Bonobos as an example: His friend noticed that typical dress pants didn't fit a certain male body type, and created a solution.
His second insight was also connected to an experience he had while developing the business model for Bonobos.
"It's not about only the internet or brick-and-mortar – it's about both."
Through Bonobos he learned that customers wouldn't order pants they hadn't tried on. But rather than creating an entire store, he opened a storefront that was just a dressing room with pants to try on for size. This created the experience of trying on the pants without having to carry expensive amounts of inventory.
A retailers goal is no longer about delivering inventory. It's about delivering experiences that weren't possible before recent technological developments.
Inter-Generational: Leveraging the Power of a New Workplace Diversity
The second keynote of IRCE 2019 Day 1, Chip Conley, Strategic Advisor of Airbnb followed Dunn's talk with a look at how to leverage the power of a new workplace diversity.
You might think that millennials are taking over the workforce… and that would make sense. The average age of employees at Silicon Valley's tech giants is 30, and the majority of Americans will have a younger boss by 2025 (compared to under 40% today).
Not so fast, though. Millennials aren't the only people we should be focusing on.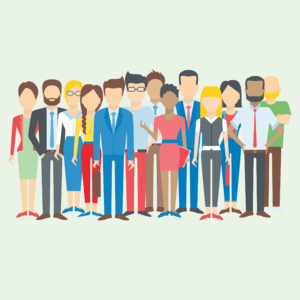 The fastest growing age demo graphic in the labor force is currently 60+, and nearly half of the labor force increase between 2016-2026 will come from older workers.
For the first time ever, there are five generations currently working in any given workplace at any given time. This means that there is a huge opportunity for different generations to learn from one another. Newer people in the workforce have a chance to learn from the more experienced, and vice versa.
This is a concept that Conley calls mutual mentorship – the exchange of digital expertise and refined knowledge. Done well, this exchange can cultivate the perfect alchemy of curiosity and wisdom in a workplace.
But are millennials even interested in mentorship? The data says yes. 75% of millennials want a mentor, and millennials who intend to stay with an organization for more than five years are 2x more likely to have a mentor.
Additionally, teams with a combination of older and younger employees are known to experience "invisible productivity" – a type of productivity that naturally happens.
The main takeaway: younger generations have a lot to learn from older generations, and older generations have a lot to learn from younger generations. Why not take advantage of this massive learning opportunity?
The New Retail Imperative: Be a Leader in Ecommerce Technology
The retail imperative, at its core, will always be the same – improving the customer experience. So what is "The New Retail Imperative"? According to Brendan Witcher, Vice President & Principal Analyst at Forrester it's improving the digital customer experience.
"Each time a consumer is exposed to an improved digital experience, their expectations for all experiences are reset to a new higher level." – Brandon Witcher
So in 2019, what technologies are companies investing in to improve the digital customer experience?
The biggest investment Witcher has seen is in Omnichannel Solutions. While ecommerce sales only represent 15% of retail sales, 51% of all sales are digitally influenced. It is essential that companies identify the customer from all touchpoints and engage with them throughout every stage of the customer journey.
He's also seen a large investment in personalization, AI, and technology in brick-and-mortar stores. Examples of this innovative technology can be found in the Holoroom at Lowe's or in the order ahead mobile app for Starbucks.
Moving down the line, Witcher has seen moderate investments in same day delivery, social commerce, subscription services, opening new marketplaces, and chatbots. He recommends investing in chatbots, but not just putting them on Facebook. He suggests integrating them into all your social media platforms as well as your website.
Now here's what people are NOT investing in: Automated checkout, augmented reality, smart speaker apps, robotics, and blockchain.
Witcher's biggest comment on these technologies was on Smart Speaker Apps. As creatures of habit, once something fills our needs, it takes a lot for us to change behavior. So for brands moving early on Smart Speaker Apps, their competitors could be at a huge disadvantage as these sales grow.
What AI Can Do and How It Will Change Your Company
The next session we attended had a very similar outlook, but rather than focusing on Smart Speaker Apps, Sudarshan Sampath, GVP at eCommerce Technology focused on Artificial Intelligence. Sampath called out that if you haven't already started using AI, you're already behind, and the window to catch up is getting smaller all the time.
Why is this any different from adopting new technology in the past? Because AI is learning from every interaction and every piece of data you receive. It's not something you can simply install, it's something you embed into emerging technologies.
"It will be the business that curates its data and models its AI better than its competitors that will be the disruptor in their industry and win the battle of customer experience." Mike Rabbior, Chief Strategist, Perficient Digital
The key takeaway from this session is that every aspect of ecommerce involves testing and learning.
Not sure if AI can help you? Identify friction points on your website and determine if AI could solve a problem, improve user experience, or automate tasks that would normally fall to your internal team.
Content Marketing to Capture New Customers and Keep the Hive Buzzing
IRCE 2019 Day 1 continued with a talk on content marketing, capturing new customers, and keeping your current customers engaged from Digital Marketing Director Akin Toysali and CMO Ronald Dod.
The big takeaway from their session? SEO is on its way to being completely integrated with content marketing. 90% of surveyed digital marketers see SEO and content marketing as either currently integrated or in the process of converging into a single function.
This means that it's essential for content marketers to have a solid SEO foundation. Every unique page should:
Be based on keyword research. Know what keywords users are searching to reach your site and create content around those topics.
Have a title tag, meta description, optimized URL, and H1 tag that all contain the keyword.
Contain structured data, or code formatted so that search engines can easily understand it.
You can also look into performing an SEO audit on your website to determine what's working and what's not.
Once you have your SEO plan in place and your keyword-based topics selected, you can build a clear content development plan. Take into consideration your blog format and content layout, the quality of your copy, and external links – and make sure that whichever path you follow, you're remaining consistent in your tone, message, and style of voice.
Get Seen: Have a Brand Identity in Online Marketplaces
Brian Riley, CEO of Guardian Bike Co., and Andrew Jacobs, CEO of JAM Paper & Envelope, spoke during IRCE 2019 Day 1 about how to have a brand identity in online marketplaces. They provided 15 helpful tips for building a brand strategy online.
Some of the tips included being concerned about your brand's reputation, using Amazon Storefront, and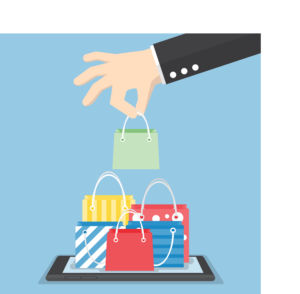 maintaining consistency over all marketplaces.
It's also important to make sure that you keep your product in stock. If you frequently run out of stock, Amazon's algorithm will hurt you. The algorithm will also hurt you if you're overstocked, so work to find that harmonious balance.
Aside from making sure things are in stock and all of the ins and outs of selling your product on Amazon are squared away, there's another aspect to consider: creativity!
Make sure that you have different versions of your brand messaging to keep things exciting. Of course, the messages should all have your brand's consistent style, tone, and voice, but shaking things up is going to help cultivate an audience who's enthusiastic about your brand.
Think about your products as a family that needs to be presented as such, but they can each have some minor variations.
Increase Customer Loyalty & Conversions by Getting Customer Communication Right Across the Entire Shopping Journey
It's been said countless times: Data is the new oil. And it's especially priceless when it comes to customer loyalty and conversions.
Andre Anderson, Director of Commercial Sales at Narvar, and Sean Fisher, Sr. Director of Brand Experience at Signature Hardware, spoke during IRCE 2019 Day 1 about increasing customer loyalty and conversions by getting communication right across the entire customer journey.
However, that's a big task to take on. Where do you start? Anderson says:
"Creating great experiences starts with digging into the details everyone else has overlooked."
Every touchpoint should engage consumers and enable emotional connections. After all, it costs 5x as much to acquire a new customer than to retain an existing one. Retention is critical to healthy, profitable brand growth.
What can you do to retain customers? Start by asking yourself what your marketing values are. Your marketing values may revolve around a combination of simplicity, transparency, consistency, authenticity, being data-driven, and being customer-first.
Getting detailed, unfiltered feedback from your customers will also be crucial to both maintaining and increasing customer satisfaction and loyalty.
Grab Big Wins – and Dodge the Blunders – Advertising on Amazon
Advertising on Amazon is a necessity, not an option – and that's why it's important to grab the big wins and dodge all the blunders you can.
Jeff Cohen of Seller Labs and Peter Marlenga of Tech Armor dove into the sometimes murky waters of Amazon advertising to tell attendees of IRCE 2019 Day 1 the four cornerstones of a strong Amazon campaign foundation.
Cornerstone #1? Campaign quality. Take advantage of all the different campaign types, from sponsored ads to retargeting and product display. Name your campaigns appropriately with scalability in mind.
Cornerstone #2 is keyword quality. You only want 5-10 keywords per product. Complexity equals chaos, and the more keywords you have, the more complexity you bring into how you're managing your data. Target the strongest-performing keywords.
For cornerstone #3, focus on budget efficiency. Don't get stuck in bid management instead of budget management. 20% of your keywords will drive 80% of your sales, so discard the keywords that are doing you no good.
Last but not least, cornerstone #4 is brand awareness. Use sponsored brand ads to get your brand in front of more shoppers, storefront displays to show the overall quality of your brand, and enhanced brand content to capture new customers quickly.
10 Things to Do Now to Get Ready for the Holidays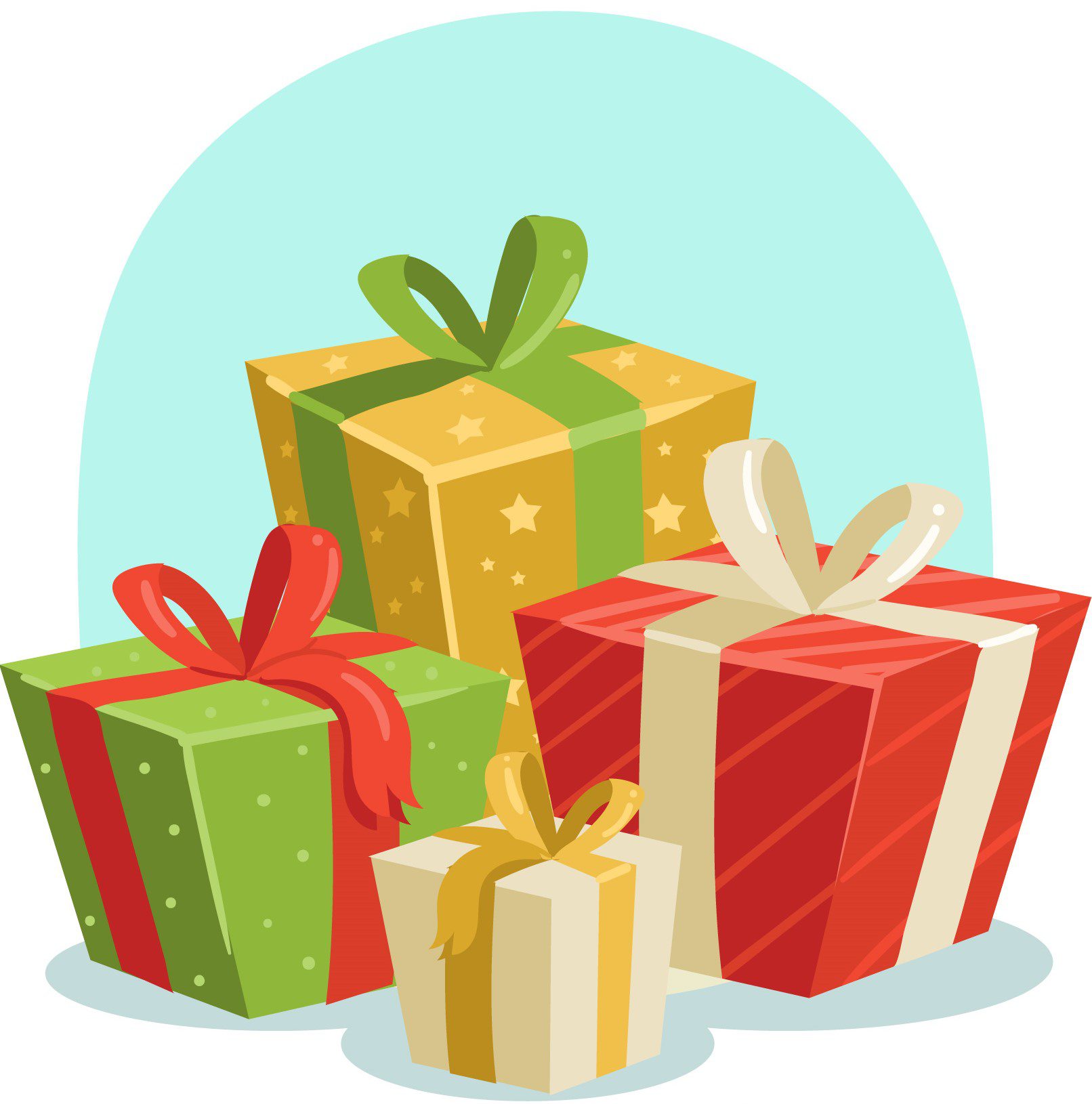 Lastly, it's never too early to start thinking about the holidays, and Nathan Gordon of ChristmasCentral.com and Erik Flalho of LeftLane Sports made that loud and clear at the end of IRCE 2019 Day 1.
The time to get started is summertime or, at the latest, early fall. You need to make sure you're scoping out the competition as early in the game as possible so that you can figure out where you stand out from the crowd and where you have room to improve.
You should consider the keywords that your competitors are ranking for and figure out what they're doing that you're not to achieve those priceless page 1 placements.
In addition to comparing yourself to competitors, review revenue streams from previous holiday seasons to figure out which items were a hit and why and which items should have been popular but weren't.
One option is to run a Christmas in July test to see what your customers are interested in and predict how this might influence their behavior during the holiday season.
Other tips revolved around budget, A/B testing, email marketing, competition, and more.
If you're interested in learning more about preparing for the holiday season, be on the lookout for our annual Holiday Guide, which will be coming out soon!
---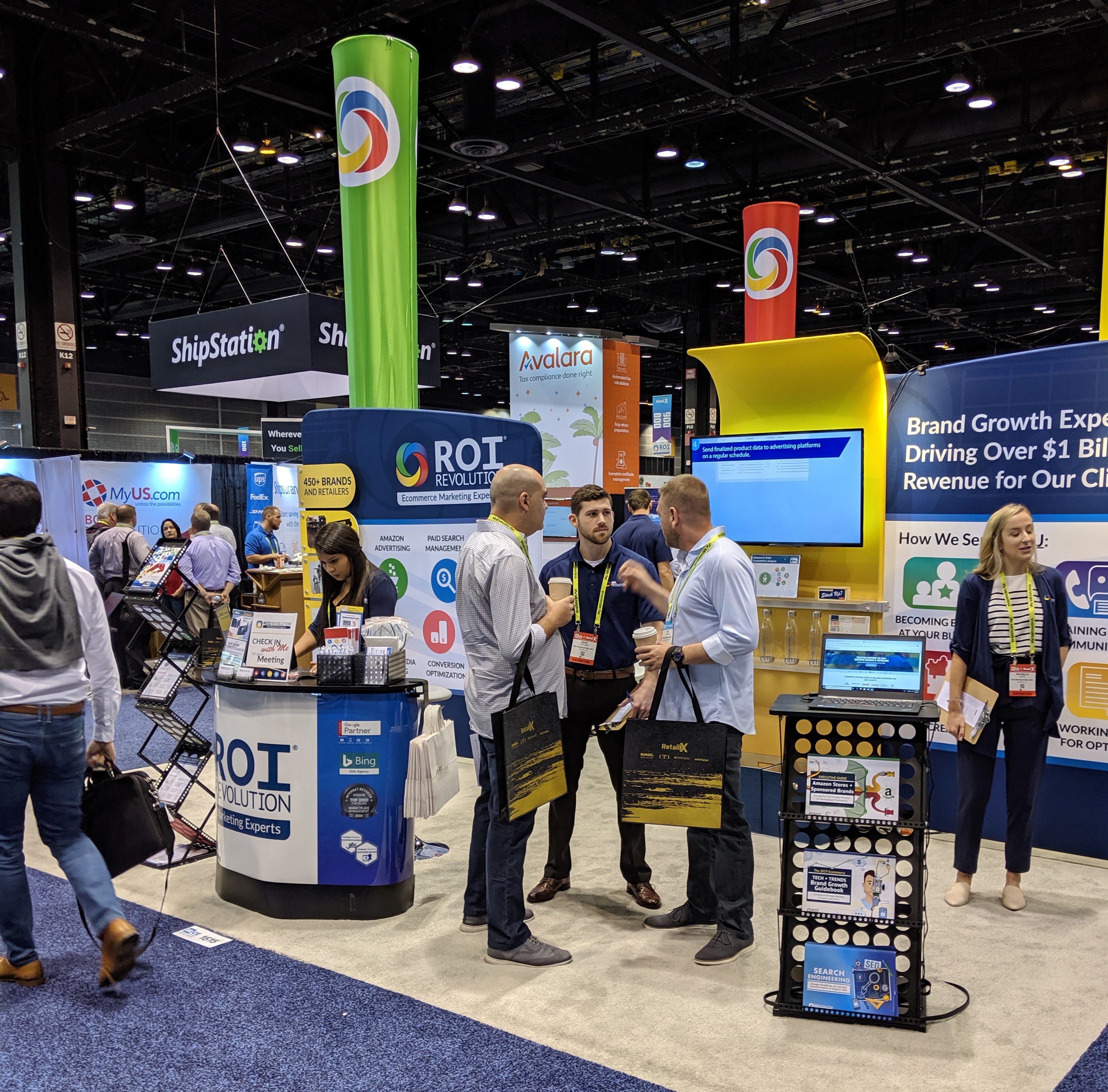 IRCE 2019 Day 1 is over, but it's not too late to come by our booth
As you can see, we got a lot of great content from IRCE 2019 Day 1! Are you at IRCE? Come see us at Booth #1515! We'll still be there Thursday and Friday meeting with digital marketers from varying industries and offering Custom Competitive Analysis Reports. Come say hi!
P.S. When you complete a Custom Competitive Analysis, not only do you get great insights into where your brand has room to grow, you also get a signed copy of Timothy P. Seward's book, "Ultimate Guide to Amazon Advertising" as well as an entry into our raffle for a Nintendo Switch! You don't want to miss out on all that!