Our team has had an awesome week at IRCE. We've had a great time meeting with current clients and partners, as well as forging new relationships with retailers and vendors. IRCE 2019 Day 2 had a lot of great content on AI, personalization, and improving customer experiences. Here's a recap of all the great sessions we attended.
Did you miss our day 1 recap? Check it out here! 
Five Years In: What I've Learned About Building a 21st Century Retailer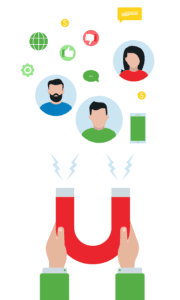 As the CEO & Founder of Framebridge, Susan Tynan has learned tons of lessons on how to deliver great, focused customer experiences. In her keynote for IRCE 2019 Day 2, she shared those lessons as well as what it's been like to build a 21st century retailer from the ground up.
One lesson was that business pressures always conspire against the customer. Don't get caught up in daily pressures and small tradeoffs and forget to focus on the customer.
Small tradeoffs can add up, and one major culprit of tradeoffs is focusing too heavily on scalability. Don't nickel and dime your way to scalability if it's going to make the customer less satisfied. If someone says something can't scale, they aren't being creative or collaborative enough.
Another lesson revolved around emotion. Your product should be marketed as functional, then emotional, then inspirational. If you think there is emotion in what you do, then deliver it.
It's also important to sort customer-facing priorities first. You need to make everything that is customer-facing great. Know what your minimum viable product (MVP), or the minimum you can do to prove your concept will work, is – and build up from there. 
Also, listen to the customer in their own words. This is the most valuable, raw feedback that you can get, so do not ignore it. Build with the customer in mind and fiercely understand what their needs and wants are.
Tynan's last tip was to anticipate what your customer wants by knowing what they want from everyone else. Look to the brands you love and figure out what makes them special and how you can emulate their customer experience in your business.
True Grit: A Warriors' Mettle Builds an Ecommerce Brand
Grunt Style CEO Dan Alarik spoke on how he used his military experience to build a successful ecommerce brand. He said that there is one rule to follow that will make you successful:
"Discipline through cadence."
Don't wait until you come up with the perfect plan (or worse, for the perfect plan to come to you). Instead, come up with a plan, stick to it regardless of any bumps all the way, and stay disciplined. It's not the perfect plan that makes you successful, it's your discipline to the plan that makes you successful.
Selling a Lifestyle: How Storytelling Motivates Different Customer Types to Buy
Messages delivered as stories can be up to 22x more memorable than just facts. By creating a story that resonates with someone and sticks, they are much more likely to become a lifetime advocate.
"Purposeful storytelling isn't show business, it's good business." -Peter Guber, CEO of Mandalay Entertainment
For IRCE 2019 Day 2, Eric Dean, CEO and founder of Whereoware and Andrew Cullen, Digital Marketing and Communications Director at WaterCraft Group and Yamaha Motor Corp. USA described how to tell a compelling story in 5 steps.
Compile data to develop core personas
Take all that data, start organizing it, and determine the different selling styles needed.
Identify data triggers. How do you recognize them to ensure you tell the right story to each consumer? Continue to engage with them to determine their interests, needs, etc.
Craft Storylines. What do you want to share with them? As you learn more about the customer, adjust the story to make it more unique to them.
Continue to layer more personalization. From the first click to years after their purchase, continue to make content and customize the content you show them. Continue to offer value through memorable storytelling, content, tips, and insights.
Personalize Online Interactions to Drive Better Results
When deciding what you can do with all the data you've collected, Artificial Intelligence, and Machine Learning, ask yourself:
What am I doing to make the customer feel special?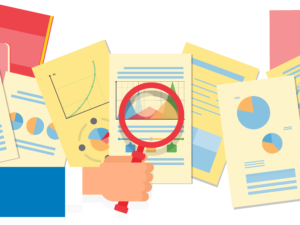 Personalization is a great tool for making your customers feel special, but how do you execute personalization to have the greatest effect on the customer experience?
Bridget Fahrland from Astound Commerce recommends keeping personalization:
Simple: Segmentation doesn't have to be complicated. It can be as easy as displaying products that are available at the closest store.

Transparent: You don't need to be secretive about your personalization. Tell the customer what you're doing and why you're doing it.

Conversational: By combining implicit and explicit information, you get the complete picture.

Tied to Loyalty: If you're rewarding a customer for making a purchase, show them that. 

A Nice Surprise: Everyone loves surprises!

Human: Take off your marketer hat and put on your human hat. Customers like talking to humans.
Only at IRCE: Exclusive Internet Retailer Research on Marketplace Leaders, Laggards, & High-Growth Startups
Internet Retailer's Director of Research Strategy Fareeha Ali presented research on marketplaces and shopper behavior at her session for IRCE 2019 Day 2. We'll be writing up a blog post dedicated to this session, but here are some highlights:
84% of shoppers are willing to purchase from brands they've never heard of before
55% of shoppers in 2018 purchased from a marketplace other than Amazon
The average US marketplace merchant sold over $90K on Amazon in 2018
Niche marketplaces have grown by 22% YOY (2018 vs. 2017)
Ali also talked about hybrid marketplaces, which combine ecommerce and brick-and-mortar. One example of this is Simon Property Group, the owner of over 200 shopping malls in North America, who launched an ecommerce site for its brick-and-mortar outlet properties.
Hybrid marketplaces help quickly increase the products you offer and allow you to experiment with new product categories. There is a much higher profitability potential than with traditional retail.
Regarding traditional online marketplaces, there's a huge seller opportunity since customers are more willing than ever to test out new brands. Consumers are also learning that they can trust brands on marketplaces.
Consumers do have some concerns with marketplaces, like quality, returns, and long delivery times. This is why reviews are so important.
Merchants like marketplaces because they can grow sales, gain new customers, and increase brand awareness. Conversely, merchants are concerned with margins, not being able to own customer data, and not having support from marketplace operators.
Stay tuned for our more detailed recap blog post on this session coming soon!
Using the Power of AI to Build Better Customer Experiences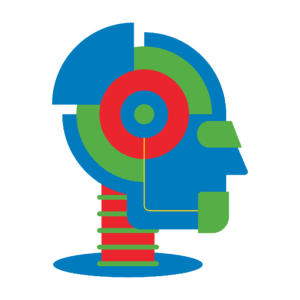 Teresa Haun, Principal Product Marketing Manager at Zendesk and Colin Crowley, VP of Customer Experience at Freshly offered up some great insights about how AI can improve the customer experience (CX) at their IRCE 2019 Day 2 session.
Before they talked about improving CX, they described how the internet has transformed customer expectations. Not only do customers have higher expectations, they now define the terms of engagement. They expect quick service on all channels – anytime and anywhere.
How do you meet these expectations without pouring money into customer service agents?
Teresa and Colin recommend investing in Smart Self Service. 
81% of customers across industries attempt to take care of matters themselves before reaching out to a live representative – Harvard Business Review
Here are the pros of Smart Self Service:
As long as its organized well, customers can get the desired information about your business or products without having to sift through unwanted information.
It's the quickest way customers can get support and can handle the highest volume.
Customer service agents can use their time to help customers in complex situations. Not only does this provide better service to your customers, but it makes the agents job more fulfilling, challenging, and interesting.
Self Service technologies are best applied to processes that don't require strategic or creative problem solving, that happen often enough to merit the investment.
Mastering Rank and Conversions to Land 'Page 1' on Amazon
Chad Rubin, CEO & Co-Founder of Skubana, kicked off Thursday afternoon with some advanced tips on how to get your product on page 1 of Amazon. He talked about creating a mutual relationship with Amazon by giving Amazon what it wants so it will give you what you need. 
But what exactly does that entail? It starts with the A9 search algorithm, acquisition keyword tools, and conversion-driven listings.
The A9 search algorithm tracks clicks on your listings and conversions using QID codes. These QID codes track the number of seconds since January 1, 1970, and that number is listed in the URL of your product. You can use the insights provided by that algorithm to both drive traffic and improve conversions.
There are also a lot of options for acquisition keyword tools. 
The AMZ Suggestion Expander, for example, is a free Chrome extension that can tell you what people search before and after they search the keyword you're trying to rank for. Another tool is YASIV, which shows a massive web of what products are frequently bought together and how people are finding your product – it's great for product discovery.
It is also important to keep in mind that Amazon is a pay-to-play environment. This means that trying to rank for keywords is not enough anymore. You also need to use Amazon Sponsored Ads. Keep this in mind as you identify which keywords to bid against.
Lastly, creating conversion-driven listings sounds daunting, but it doesn't have to be. Just keep these things in mind:
Unique product titles
SEO-friendly URLs
High-resolution images
Detailed bullet points
Compelling promotions
Engaging product videos
How Silver Jeans Propels Online Sales on Amazon and Beyond
ROI Revolution's own CEO and author of The Ultimate Guide to Amazon Advertising, Timothy Seward, was joined by Faheem Dayala, Director of Digital Marketing at Silver Jeans Co., as they talked through how Silver Jeans has nearly doubled their Amazon revenue by partnering with ROI Revolution.
Timothy and Faheem also talked about some of the challenges with selling on Amazon, including how to combat counterfeiters, gray market sellers, and duplicate listings.
The presentation went on to discuss high-level advertising strategies that brands can use to increase profitable revenue and generate more sales, as well as how a beautifully designed Amazon Store can lead to massive increases in brand awareness and traffic.
The Right Message in the Right Place at the Right Time
Jerry Jao of CEO & Founder of ReSci, and Adriana Kwicinski, Digital Marketing Manager at Birdies, ended Thursday's sessions with a discussion on personalization and placing the right message in the right place at the right time. 
The session started with a look at what brand identity is. Brand identity = product differentiators + brand differentiators. And when creating brand content, there are a few key things to focus on. Keep these characteristics in mind when you're trying to create valuable content:
Relevant

Authentic

Best-in-class
Content doesn't just mean words. Consumers are increasingly more intrigued by images than text. As Kwicinski said:
"People love seeing the brand come to life instead of just reading about it." 
Overall, the key takeaways to remember when trying to craft the perfect brand message are:
Make AI work for you.

Define your storytelling and brand voice first, and let the data tell you what is and isn't working.

Utilize a strategic test-and-learn plan

to make personalization technology work harder.

Have a clear and consistent brand voice.

AI helps with automation and scaling but the brand should control key messaging to ensure consistency.

Omnichannel is the future.

Use these insights everywhere!
---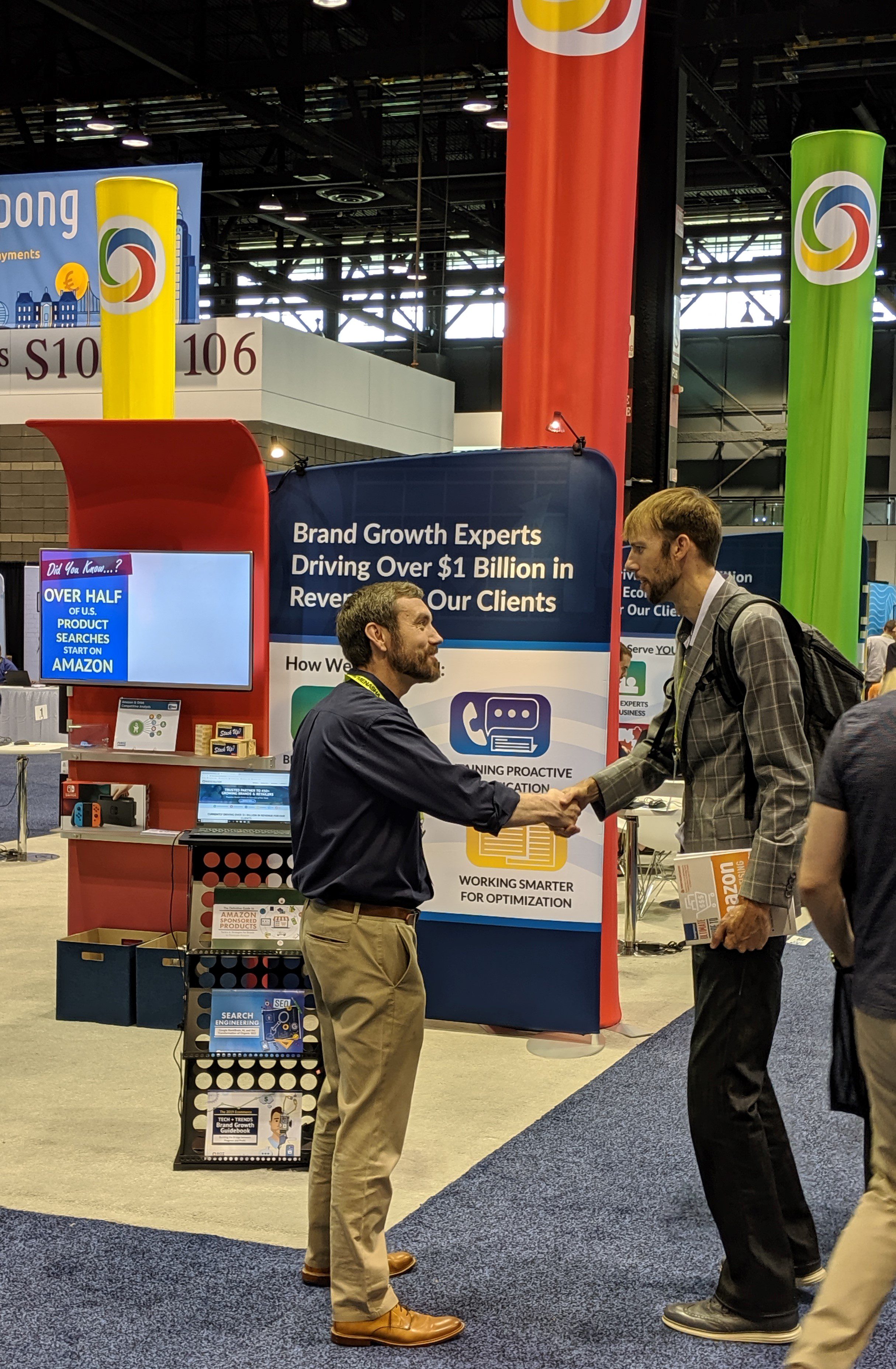 IRCE 2019 Day 2 Comes to a Close
While this concludes our recap posts, keep an eye on our blog for more in depth posts on our favorite sessions in the coming weeks. If you're interested in more IRCE 2019 content now, take a look at our recap from Day 1.
Were you at IRCE 2019, but didn't get a chance to meet with our team? You can still claim a free Custom Competitive Analysis to get the best insights on how your brand compares to your competitors.