The world of digital marketing is constantly evolving, with exciting new innovations and tactics being used every day to 1) give customers exactly what they're looking for and 2) drive profitable growth.
Every year, Internet Retailer gathers tons of data on marketplaces trends and presents it at IRCE. This year, we were lucky enough to attend that session and get some exclusive data on marketplace leaders, laggards, and high-growth startups.
Didn't get to attend? Don't feel left out! We're here to share some high-level insights and the most interesting facts from the compelling report.
Industry Overview
We all know that marketplace retail is quickly maturing, but do you know just how quickly? 92% of US consumers reported shopping from marketplaces in 2019, and most online marketplaces bring in $1B-$50B annually. This marks a huge opportunity for both buyers and sellers.
Even further incentivizing sellers to bring goods to the marketplace is the fact that 84% of US consumers are willing to purchase from brands they've never heard from before. Consumers are learning that they can trust brands on marketplaces. Perks like low prices, free shipping, fast delivery, and a vast selection of products also bring consumers to online marketplaces.
"Marketplaces are a big part of retailers' business and there's no signs of that slowing down." – Fareeha Ali, Director of Research Strategy, Internet Retailer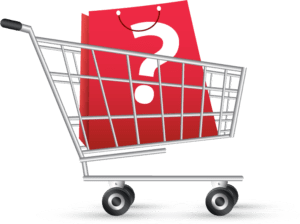 However, marketplaces aren't perfect. Consumers have concerns with quality, returns, and long delivery times. This is why reviews are so important – they help alleviate that friction and reassure the customer that they can trust your brand.
For sellers, major marketplace advantages include the ability to reach more customers (especially niche ones), increase brand awareness, and grow overall sales. Concerns remain around margins, a lack of support from marketplace operators, and the inability to own customer data. Many sellers are starting to do a mix of 1P and 3P on Amazon to help combat some of these concerns.
Amazon Trends
Unsurprisingly, the top 1,000 retailers sell first and foremost on Amazon, followed by eBay and then Walmart. 176 of the top 500 retailers in America are selling on Amazon (compared to 104 from the previous year's survey). The average US marketplace merchant sold $90K on Amazon in 2018, with approximately 25,000 selling over $1M annually.
72% of sellers say Amazon sales are growing.
At the same time as consumers are trusting more brands on marketplaces, more brands are trusting Amazon as a selling platform. Data from previous years suggested that brands were more hesitant to do so.
Retailers appear to largely take one of two routes: either selling primarily on Amazon or selling on a lot of online marketplaces. Amazon-specific concerns like profits shrinking due to higher costs and more competition from both other sellers and Amazon itself are some reasons sellers may venture to other marketplaces.
This trend may also be because we're increasingly seeing that consumers are interested in more than just Amazon. In fact, 55% of US consumers purchased from a US marketplace other than Amazon in 2018. Consumers are learning about the marketplaces industry – and their buying patterns are clearly showing it.
eBay Trends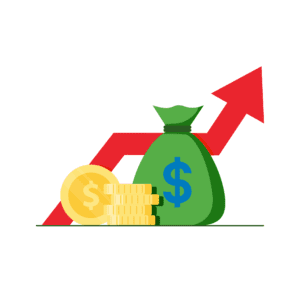 Growth on marketplaces additional to Amazon is especially evident when we look at both Amazon and eBay together. When you combine the two, they generated 81% of gross merchandise value (GMV) and 39% of US ecommerce in 2018.
Marketplace trends on eBay itself are a little more shaky, with mixed results coming from surveyed sellers. 43% say sales are growing, 34% say sales are flat, while 20% say sales are declining.
As far as recorded profitability, GMV grew 3.4% on eBay in 2018 in the US and 7% globally. So while there are still more sellers growing sales than declining, eBay is not seeing even close to the success that Amazon is.
Walmart Trends
Walmart is increasingly stepping into the online marketplaces spotlight, though still lagging significantly behind Amazon and eBay with 11% of the top 1,000 retailers selling on Walmart.com. Still, the brick-and-mortar giant saw 20% growth in total GMV in 2018, and 70% of Walmart sellers say sales are growing.
This may be attributed to the free two-day shipping Walmart extended to more products, as well as the fact that customers can now return products purchased online in-store.
Niche Marketplaces Trends
Niche marketplaces are a key trend right now, achieving 22% growth between 2017 and 2018 to reach a GMV of $29.5B.
These types of marketplaces mark a huge opportunity for sellers to reach a hyper-targeted audience who's more likely to purchase.
As more of these marketplaces that sell in a particular category emerge, more specific customers are being reached. 35% of US shoppers purchased from a niche marketplace in 2018, with apparel, sneakers, and housewares as the top three product categories.
Hybrid Marketplaces Trends
As we discussed in our post on the top takeaways from IRCE 2019, hybrid marketplaces are another major trend right now. Hybrid marketplaces represent a priceless opportunity for retailers to further drive traffic and sales anytime, anywhere.
They allow you to reach more customers and have much larger profitability potential than traditional in-store or e-commerce retail. You can quickly increase the amount and variation of products you offer, which also gives you the opportunity to expand your product categories and test out new products.
We'll continue to see the hybrid model grow as one of the most popular marketplaces trends.
---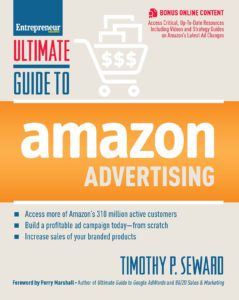 Keeping up with marketplaces trends is an incredibly daunting task. Where do you even get started?
The Ultimate Guide to Amazon Advertising by ROI Revolution Founder & CEO Timothy Seward is here to help you navigate the Amazon marketplace whether you're just starting out with Amazon advertising or already have a solid foundation.
If you want to learn how to capture new customers through Sponsored Product Campaigns, increase your search visibility, apply Amazon's secret formula for long-term winning, and more, get your copy today!