IRCE 2019 is next week! Are you ready? As enlightening as conferences are, attending them can be overwhelming and stressful. There are countless conversations waiting to be had, sessions to sit in on, and exhibitors to visit (like ROI Revolution – come visit us at Booth #1515!).
All that being said, we want to help make your IRCE experience go as smoothly as possible. We've already gone over some can't-miss sessions. Now, let's dive into some predictions so that you know what to expect when you step through the doors of McCormick Place.
Amazon, Of Course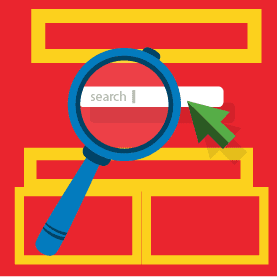 Since last year's IRCE, Amazon has overtaken Google as the most popular engine for product searches. With gross sales close to $232B last year, Amazon is the leading e-retailer in the U.S. It's also the most valuable brand in 2019 with an estimated brand value of $188B, according to Statista (more on branding later).
Even as Amazon's platform matures and growth slows, it still dominates 80% of the market share across categories. Additionally, Amazon is expected to capture almost 50% of online sales this year and currently accounts for about 44% of every dollar Americans spend online.
So, Amazon being a key theme at IRCE 2019 is to be expected.
Whether you want to know about buying or selling an Amazon business, learn about advanced ad strategies for Amazon, or how to thrive in the Amazon advertising age, IRCE 2019 will have something for you.
Some of the Amazon-related sessions that will be at IRCE 2019 include:
            • Excelling on Amazon in 2019 and Beyond (6/25, 8:45 AM)
            • Amazon Advertising: The What, Why, and How (6/25, 1:30 PM)
            • How to Price Your Product on Amazon (6/25, 3:15 PM)
            • Mastering Rank and Conversions to Land "Page 1" on Amazon (6/27, 1:15 PM)
            • Marketplaces: Amazon Business, Amazon.com, or Other? (6/28, 10:00 AM)
Be a Brand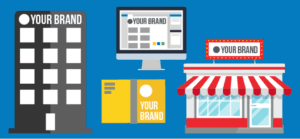 So, Amazon is currently the most valuable brand. But what does that mean?
Brand value takes into account a brand's transparency, validity, reliability, sufficiency, objectivity, and other parameters. Before you start thinking about brand value, though, it's important to start at square one: brand awareness.
The impact of brand awareness is easy to explain. Before a consumer buys, or is even interested in, your product, they first have to know of it. That's easier if you have a solid brand identity; an actively shaped perception of your company that distinguishes you from your competitors.
Why is this so important? It takes only 7 seconds for your brand to make a first impression on a consumer.
Having a brand identity is crucial.
IRCE 2019 will have an entire track dedicated to attention-getting strategies to build brand value. Some of the specific branding sessions include:
            • From Storytelling to Selling: Facebook Marketing for Growing Retail Brands (6/26, 1:45 PM)
            • Avoid Jaw-Droppingly Bad Adjacencies to Protect the Brand (6/26, 3:15 PM)
            • Get Seen: Have a Brand Identity on Online Marketplaces (6/26, 3:45 PM)
            • Can Digitally Native Brands Make It On Their Own? (6/26, 4:15 PM)
Chain of in Command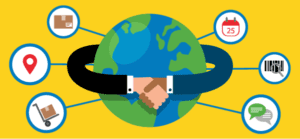 Your supply chain is the network of people, information, and resources that support your product on its journey from production to distribution. Blockchain technology can optimize this journey by providing a platform to securely validate, record, and distribute transactions.
Blockchain has endless possibilities for any sector, from cyber-security to finance to marketing operations. With global spending on blockchain solutions expected to reach over $23B by 2023, this is one trend that we can expect to see explode in the (near) future. Regarding blockchain, Fidelity Investments CEO Abigail Johnson says:
"Blockchain technology isn't just a more efficient way to settle securities. It will fundamentally change market structures, and maybe even the architecture of the Internet itself."
Blockchain still has a lot of room to mature and a slightly murky future, but being an early adopter of this technology will likely reap great benefits.
Some of the sessions related to the supply chain and blockchain that will be at IRCE 2019 include:
            • How Blockchain Technology Will Change Retail (6/26, 11:00 AM)
            • Supply Chain as a Competitive Advantage (6/26, 1:15 PM)
            • The Supply Chain Tactics That Push Retailers to the Top (6/26, 4:15 PM)
Aye Aye, AI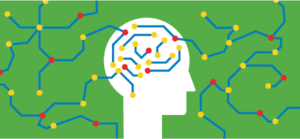 2019 is a crucial time for marketers to start embracing the capabilities of artificial intelligence, like automation and personalization.
25% of customer service and support operations will be using AI to engage with customers by 2020, and companies that have fully invested in online personalization will outsell those that haven't by 30% starting next year. 
Additionally, artificial intelligence can also be used to optimize your internal team processes so that you can focus your energy on crafting creative instead of wasting time on monotonous tasks. Machine learning, a subset of AI, can also be used to optimize your website.
This is all to say that the applications of AI are largely limitless – and if you don't start using some form of AI in your processes soon, you're going to fall behind.
Some of the AI-related sessions that will be at IRCE 2019 include:
            • What AI Can Do and How It Will Change Your Company (6/26, 11:00 AM)
            • Using the Power of AI to Build Better Customer Experiences (6/27, 11:oo AM)
            • How Artificial Intelligence Is Automating Marketing (6/27, 3:45 PM)
            • Personalize Online Interactions to Drive Better Results (6/27, 10:30 AM)
            • Merge CRM and Personalization to Boost B2B Sales Online (6/28, 9:45 AM)
---
ROI Revolution at IRCE 2019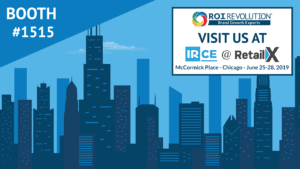 While you're at IRCE 2019, come and meet us at Booth #1515 at the exhibit hall! You'll have a chance to get an in-person competitive analysis of your brand that will uncover:
            • Overall competitive performance ratings for your keywords
            • Specific recommendations to accelerate sales
            • Gaps in your campaign and ad coverage 
            • And so much more!
Don't miss out on your chance to unlock your brand's potential at IRCE 2019!