IRCE 2019 featured lots of sessions that talked about artificial intelligence (AI), and how AI and digital marketing can work together to create happy, satisfied customers who will come back time and time again.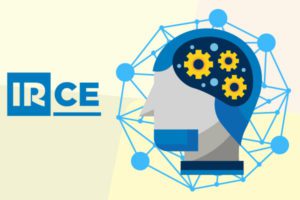 The value of AI and digital marketing is unprecedented. For example, virtually any business will say that search is the single biggest value-add on an ecommerce site – and AI can greatly help optimize site search with advanced tactics like natural language processing and machine-learning powered search ranking. It can also power personalization, improve customer experience, and satisfy many online retail needs, both practitioner-facing and consumer-facing.
Let's dive a little deeper into some of these areas where AI and digital marketing can work together flawlessly.
Personalization
The point of personalization, or "the implementation of a strategy by which companies deliver individualized content to recipients through data collection, analysis, and the use of automation technology," is to improve customer experience.
Good personalization leads to better user experience, which leads to more revenue.
To make your personalization technology work harder and better, you should utilize a strategic test-and-learn plan. This is a method to help drive continuous improvements and meaningful digital transformation at scale.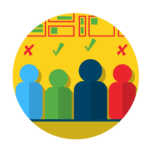 In a session around personalizing online interactions to drive better results, Bridget Fahrland, Head of Digital Strategy at Astound Commerce, recommended some more strategies for user experience personalization. There are six characteristics that should describe your website's personalization: simple, transparent, conversational, tied to loyalty, a nice surprise, and human.
Personalization and segmentation don't have to be complicated. Simply displaying products on the user's device that are available at the closest store to them can make a huge difference. Don't overthink it!
You also don't need to be secretive about your personalization. The customer will be happy to know what you are doing and why you are doing it. This also plays into the humanity element. Customers like talking to humans, so take off your marketer hat and put on that human hat.
Lastly, make sure that if you are rewarding a loyal customer for making a purchase, they are aware of it. This tip may seem like a no-brainer, but that means it can easily fly under your radar. Knowing that they're being valued as a loyal customer will help ensure that they return and increase the chances that they'll spread the word about your company to their friends and family.
Customer Experience
As we mentioned above, good customer experience (CX) is a huge driver of revenue. And the most effective way to produce a good customer experience in the current digital marketing era is with artificial intelligence.
AI can help satisfy consumers' newly heightened expectations for customer experience. As we mentioned in our post with our top takeaways from IRCE 2019, customers now expect a seamless omnichannel experience, along with fast service anytime, anywhere (think of services like Lyft or GrubHub).
Artificial intelligence also caters toward the trend of consumers only wanting human interaction when a situation is complex. If the task at hand is simple, the consumer wants to be able to handle it without needing to speak to a human.
In fact, according to the Harvard Business Review, 81% of customers across industries attempt to take care of matters themselves before reaching out to a live rep.
Self-service is the best way for customers to educate themselves about your business, the best way for you to get the most out of your customer service staff, and the best option for good responsiveness all around. It is intended to be complementary and to elevate and empower human customer service agent roles, not replace them.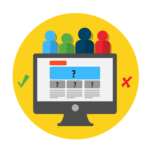 One great example of AI being used to complement human work is Stitch Fix, a clothing subscription service with human stylists who use AI to hand-pick clothing for customers every month and deliver a personalized customer experience at scale. Stitch Fix CEO and Founder Katrina Lake says:
"A good person plus a good algorithm is far superior to the best person or the best algorithm alone."
In their session on using AI and digital marketing to build better CX, Teresa Haun, Principal Product Marketing Manager at Zendesk, and Colin Crowly, VP of Customer Experience at Freshly, reiterated the most important thing to remember when thinking about customer experience: Customers have a choice and are choosing to go with companies that give them the best customer experience.
Online Retail
John Beechen, Commerce SME & Sales Leader at IBM, and Sudarshan Sampath, GVP of Ecommerce Technology at PVH, spoke at IRCE 2019 on how artificial intelligence can change your company. They identified five basic areas in online retail in particular where AI can be a great help:
AI search
Visual navigation
AI can help protect against dangerous bot attacks like account takeover, carding, checkout abuse, marketing fraud, and web scraping. While not all bots are evil, only 30% of site traffic is from humans, so it is incredibly important to place some focus on automated bots.
Machine learning (ML), a subset of AI that focuses on data analytics and algorithms, provides a priceless opportunity to free up excessive time usually spent on product sequencing. Through intelligent merchandising, machine learning is able to feed catalog, pricing, inventory, and cost data to help sequence products online and point marketers in the right direction when actual sales don't match up with forecasted sales.
Artificial intelligence can also optimize site search. It provides natural language processing and natural search processing capabilities in addition to ML-powered search ranking and personalization.
When your site's search results are catered to the specific user's needs, you're going to see greater returns.
For example, when you search for "red dress shoes" on a website, should the search function focus on "red" or "dress shoes"? What about "red dress"? AI helps optimize this query and adds value by automatically re-ranking search results once it understands a user's query.
Another use case of AI for online retail is visual navigation – an area that is beginning to change rapidly. You should inject enough binary images into your AI system that it can train itself on different products.
Going back to the "red dress shoes" example, you should provide your AI system with different shades of red along with different styles, patterns, etc. This helps streamline the customer experience, making it much easier to quickly and easily find the right item online.
The last area AI has a vast opportunity to improve is around cognitive promotions and profit optimization. Perhaps you want bargain hunters to receive different promotions on your website than customers who are less concerned with cost, or you want to target a specific type of customer with a certain promotion. Together, AI and digital marketing can do that for you, especially if you have a cognitive promotions engine to manage all of the data.
AI and digital marketing are the future.

IRCE 2019 confirmed all the hype in the marketing world (and everywhere else) about artificial intelligence. It's here, it's real, and if you haven't already started using AI, you're behind. The window to catch up is getting smaller. You can't afford to sit on the fence and jump in after everyone else has adopted it.
---
On top of all of the sessions we got to attend on AI, another great part of IRCE 2019 was getting to deliver Custom Competitive Analysis Reports to qualified brands. Our reports include:
• Overall competitive performance ratings for your keywords
• Specific recommendations to accelerate sales
• Gaps in your campaign and ad coverage
• And so much more!
Were you at IRCE 2019, but didn't get a chance to meet with our team? You can still claim a free Custom Competitive Analysis to get the best insights on how your brand compares to your competitors.