Welcome to the first monthly marketing recap of the new decade! 2019 was chock-full of new social media features, revolutionary technological developments, and privacy concerns. Our January 2020 marketing news recap takes a fresh look into Amazon's end-of-year profits and Spotify's podcast success. We'll also talk about the newest Google core update and a surprising development in Super Bowl ads. Dive in!
Marketing News Highlights
Amazon Profits Fall Despite Rising Sales
While Amazon.com Inc.'s sales rose 24% in the third quarter, the retail giant's one-day free shipping offer put a dent in its bottom line as its net income fell 26%. Amazon's shipping costs rose roughly 46% during the quarter to $9.61 billion. Brian Olsavsky, the retailer's chief financial officer, acknowledged that the costs associated with the shift to one-day delivery have been higher than anticipated. Jeff Bezos commented:
"It's a big investment, and it's the right long-term decision for customers." 
In addition to shipping costs, Amazon's marketing costs rose nearly 44% year over year to $4.75 billion in the third quarter. The sales reflect this investment with Q3 net sales reaching $69.98 billion – up $13.4 billion YoY.
Spotify Growing as Largest Single Podcasting Platform
Spotify launched podcasts less than three years ago but has quickly established itself as a leader in the podcasting business. When measured against the biggest names in the game like the Apple podcast app, Stitcher, Google Podcasts, and more, Spotify leads the podcast race in all major markets except the US (where it's a close second to the Apple podcast app). It leads the most in the UK and Canada.
With 28% of Spotify users listening to podcasts weekly (compared to 15% of consumers overall), the streaming platform is investing heavily in a grand podcast plan. In fact, Spotify paid $400 million to acquire three podcast companies (Gimlet, Anchor, and Parcast) last year alone.
Google Core Update
On January 13, Google announced that they were rolling out a new core algorithm update. This was the first announced core update since September 2019. This update is classified as a "broad core update" meaning that it is a global update (not specific to any region, language, or category of websites).
As with most Google updates, we don't know exactly what was targeted, but a number of data providers saw sites in the Your Money or Your Life (YMYL) niche – and, specifically, medical and financial sites, which are a big part of this niche – affected most significantly. While Google didn't release any specific advice on how to recover from losses caused by this update, marketers can refer to this article from August 2019 for insight into reassessing your content post update.
Fox Opens Up Additional Super Bowl Ad Slots
In November 2019, Fox announced that they had sold all available advertising time for the February 2nd broadcast of Super Bowl LIV. After two months of deliberating, Fox and the NFL have added a "floating" commercial break. This will allow the network to air two additional 60-second advertisements during a break in the game.
Approaching this year's event, Fox and the NFL had planned to trim one ad break from each quarter of the game. It seems that demand for ad space simply would allow for that deduction of availability. In total, the broadcast will feature the equivalent of 80 30-second ads.
Fresh Content
The 2020 Tech + Trends Brand Growth Guidebook
This month we released The 2020 Tech + Trends Brand Growth Guidebook. This comprehensive report is your roadmap to understanding all of the innovations, trends, and technological advances reshaping online advertising in 2020 and beyond. Our guidebook covers a wide range of topics including AI, programmatic advertising, video marketing, personalization, voice search, and more. 
With ravenous competition growing more fierce by the second and new technologies seeming to multiply daily, it's never been more essential for brands to understand the trends and opportunities that can lead to increased revenue and profitability. Download this exclusive report today to stay ahead of your competitors and grow your brand in the new decade!
Let's Get Digital!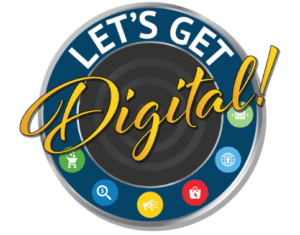 In today's fast-paced digital climate, it's hard to keep up. Where should you invest your budget? How can you improve your overall growth? What trends will actually impact you?
Join paid search specialists Alex Wynn and Hallie Altman as they interview subject matter experts, tackling developments in digital marketing on a new hot topic each episode. If you're interested in discovering best practice strategies and tactics for success that will transform you into an expert of all things digital and ecommerce marketing, then this is the podcast for you!
Expect personality, witty banter, priceless insights, and fascinating facts that will keep you up-to-date with emerging trends. Each episode is packed with insights for retailers and lead gen in B2B and B2C that cover a range of services, including PPC, social media, SEO, CRO, and Amazon advertising.
Upcoming Paid Search Report
In February, we will be publishing our annual Paid Search Report, which will provide a comprehensive analyses of emerging trends redefining paid search advertising in 2020. The report will reveal the current state of paid search, vertical trend data directly from Google, new advertising formats, multichannel marketing tactics, and tons of unique data visualizations to help you stay ahead of your competition. Stay tuned for this report to be added to our Resources page in the coming weeks!
January 2020 Marketing News: Wrapping Up
Thanks for joining us for our January 2020 marketing news recap! We can't wait to see what the rest of 2020 has in store. You can check out all of the blog posts that we published this month below: