'Request Indexing' Returns to Google Search Console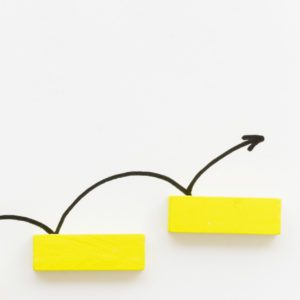 As we reported in our October 2020 SEO News Recap, Google temporarily disabled the "request indexing" feature in Google Search Console to make technical updates. As of December 22, 2020, it's back and working again! The related Search Console Help document clarifies that it can take days or even weeks for a submitted URL to be indexed and reminds users that submitting a request does not guarantee that the page will appear in the index.
Another important reminder: If you have a lot of pages that you want to make sure are indexed, it's better to submit them as part of a sitemap.
Read the Twitter thread announcement here and get more from Google (including caveats) here.
Google Improves Data in the Index Coverage Report
Introduced when the new Search Console was rolled out, the Index Coverage report offers information on the indexing state of URLs on your site. In early January, Google made "significant improvements" (their words) to the report, providing more information on crawl errors, blocked pages, pages on which Google cannot see the content, and soft 404s.
You can read more about some of the details – and see screenshots – here and read the blog update from Google here.
Other Search Console Updates
While we're on the subject of Search Console, Google has made a few additional updates to the tool in the past month. First, issue validation was temporarily disabled in mid-December, preventing users from validating a fix to an error in the report. This was re-enabled on January 18 (see here for more details).
Also from Search Engine Roundtable, the old version of the disavow link tool was sunset on January 19. If you need to disavow links, you should be using the tool in the new version of Google Search Console.
Google Won't Deprecate the Structured Data Testing Tool
When Google announced the Rich Results Test tool last July, the company said that the Structured Data Testing tool would be deprecated. This upset many people who regularly used that tool check their structured data, with complaints that the Rich Results Test did not provide the same information.
Google heard that feedback and announced that the tool will be migrated to a new server this spring and still available to users. Once moved, the Structured Data Testing tool will no longer check for Google Search rich result types, however; this testing should be done with the Rich Results Test tool going forward.
Read the Google blog article here.
2020 Was a Busy Year for Google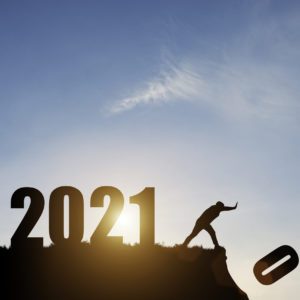 Barry Schwartz did a great job of summarizing the many algorithm updates and other changes announced in 2020 in a recent Search Engine Land article. From core algorithm updates to Core Web Vitals in January, May, and December to the expansion of BERT and more, Google (and SEOs and website owners) stayed very busy despite the pandemic.
As for 2021, we know that mobile-first indexing will be implemented for all sites by March, the Page Experience update is expected in May, and passage indexing is expected soon. We will keep you updated here on the ROI blog!
Read Barry's article here.
John Mueller's Advice for 2021
Google's John Mueller spoke at SMX Virtual in early December and, as part of his presentation, talked about what to be on the lookout for in 2021:
More ranking updates
Core Web Vitals
Sites that are "technically" better have an advantage
More ways to be visible to users
Prioritize "user-pull" – do things users request by name
Read more from Barry Schwartz, including screenshots from Glenn Gabe (posted on Twitter) here and read about the Q&A that followed here. You can see the conference agenda and may be able to access on-demand videos here.
More Renaming: Surfaces Across Google and Shopping Actions
Google is changing the names of several shopping-related features to make them more descriptive and consistent in the Merchant Center.
Surfaces across Google will now be "free product listings" or "free listings"
Shopping Actions will now be "Buy on Google"
You can read more about these changes here.
Follow Up on the December Core Algorithm Update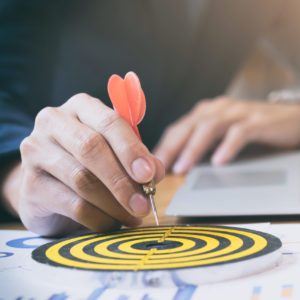 More than a month has passed since Google's December core algorithm update, and we've had several clients see significant performance changes that correspond to the date of the update. Aside from knowing that it was apparently a big update, have we learned anything about what changed?
Marie Haynes wrote an article for Search Engine Land in late December that uses Google's Quality Rater Guidelines (QRG) as a guide to what the update may have focused on. Recent changes to the QRG emphasize how raters can determine if a page meets a searcher's needs, and Marie's analysis is that the December update appears to do better at surfacing more relevant results.
Read more here. You can also see some of the winners and losers here.
Focus on Important SEO Areas, but Not at the Expense of Everything Else
At ROI Revolution, our SEO team is divided into the three pillars of SEO – technical, content, and outreach – with a dedicated analyst focused on each. We do this because all three areas are important and need regular attention; while we might emphasize projects in one particular pillar over another in the short-term, our long-term goal is to provide a well-balanced SEO strategy that never ignores one area to the detriment of others.
In a recent Twitter discussion, Google's John Mueller confirmed that being hyper-focused on any single area while ignoring everything else can be harmful to your performance. Building a technically strong, content-rich site that provides great information that people want to link to and share gives you the best chance of long-term success.
Read more here.
Local SEO Updates
Google My Business has added an "Insights" section with new performance reports for your business profile. Metrics include calls and messages (interactions) and keywords that returned your profile in the results, with data from the previous six months. Read more here.
Google has also provided more information on how it determines local rankings, which may help you improve your position and visibility. Read more from Google here.
View last month's SEO news here.