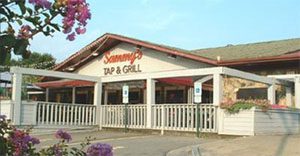 We're getting together for a casual 'Web Analytics Wednesday' on March 14th for all those web analytics professionals in the North Carolina Research Triangle (Raleigh, Durham, Chapel Hill) area who would enjoy getting together for a cold beer, some hot wings, and some great chat/networking. We know you're out there!
From the Web Analytics Association site:
Web Analytics Wednesday is the world's only distributed networking event for web analytics professionals. Open to everyone, practitioners and vendors alike, Web Analytics Wednesday is a free event allowing you to meet folks with similar work interests.
It's gonna be at 6pm on Wednesday, March 14th at Sammy's Tap & Grill, which is located on Avent Ferry Road.
If you're interested, register here so we can make an accurate reservation.
We're a friendly bunch – come on down and join us for some analytics chit-chat!