Obsessing Over ACoS May Hurt Your Amazon Advertising Business
If you have ever used Amazon Sponsored Product Ads or Sponsored Brand Ads to increase your Amazon advertising sales, then you have probably used ACoS (Advertising Cost of Sale) to evaluate your campaigns. ACoS is calculated by dividing ad spend by sales to get the average cost of an ad on Amazon to generate a sale. However, focusing too heavily on ACoS is a shortsighted approach.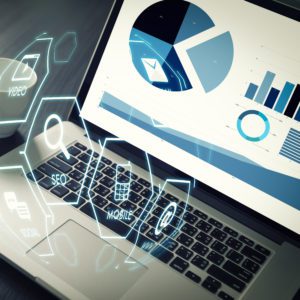 You may be hurting your Amazon advertising business by trying to improve ACoS at the expense of other important factors. The ACoS model falsely assumes that ad spend always eats directly into profits. ACoS is based on last-touch attribution, meaning it doesn't consider mid- and upper-funnel advertising and you can't adequately measure the full attribution of your ads.
Additionally, ACoS can be easily manipulated by moving different keywords with higher or lower ACoS in or out of the campaign, making your analysis more confusing and even misleading. When you move a low-ACoS keyword into a campaign with a high ACoS, ACoS goes down but your ad performance hasn't improved.
Without structured keyword isolation, a campaign's ACoS doesn't provide enough valuable, accurate information to manage bids effectively.
This doesn't mean that you should ignore ACoS. It's an important metric for measuring your Amazon advertising campaign performance. But ACoS alone is not enough.
ACoS should be weighed holistically among other metrics, and its limitations should be fully understood in the grand scheme of all the other metrics you're tracking. In addition to ACoS, Total Advertising Cost of Sale (TACoS) is a great metric to highlight as it relates to the impact advertising has on overall sales, including organic.
Bad News for Amazon, Good News for Amazon Customers
A recent Supreme Court decision was overturned which stated that Amazon wasn't liable as a seller when a customer purchased a 3P item on the marketplace.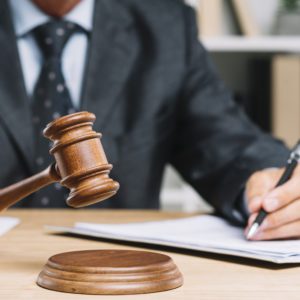 The decision was influenced by a woman who sued Amazon after being blinded by a malfunctioning dog leash she purchased from a 3P seller. She claimed that Amazon was negligent – and the court agreed.
Amazon had previously claimed that it was protected as a platform under the same law that protects companies from being sued over the user-generated content (UGC) on their sites. Ultimately, this court decision, unlike the protections that companies like Facebook and Twitter receive against their UGC, will hold Amazon accountable for any sale or product defect that occurs from a 3P seller.
The federal court decision means that there's a difference between third-party UGC on a site (like a product review, for example) and the sale of that product. Amazon does have immunity regarding that type of "speech," but when things go wrong after a product is actually purchased, it's a different story.
This court decision is concerning for Amazon and good news for customers. The decision expects Amazon to take more accountability, which will in turn boost consumer buying confidence. Customers also now have an avenue to get issues resolved when a product purchased on Amazon malfunctions or isn't what was expected. The decision will also likely influence Amazon to make further changes on the advertising and fulfillment side of their business.
Looking for additional Amazon content? Check out our 2019 Amazon Prime Day Recap, or grab our latest executive report, Amazon Stores + Sponsored Brands: Taming the Two-Headed Dragon for Marketplace Profitability.