Welcome to lucky edition #3 of ROI Revolution's Monthly Marketing Recap series! Last month, we covered marketing news like IRCE 2019, exciting campaigns we saw in June, and recent innovative augmented reality (AR) use cases. Before that, we learned about Google Marketing Live 2019, the anniversary of GDPR and what it meant for collecting customer data, how marketers are using artificial intelligence, and more.
This month, we're covering Amazon Prime Day, how ecommerce is helping the CPG market, what Instagram is doing to improve its Explore page for advertisers, and more. We'll also have the latest edition of the Social Media Water Cooler to catch you up to speed on all the latest social media advertising and marketing news.
Marketing News Highlights
Amazon Prime Day 2019
Amazon Prime Day 2019 took place on Monday, July 15 and Tuesday, July 16, 2019, and was once again the largest shopping event in Amazon history.
With over 18 countries participating and more than 175 million items purchased, Amazon Prime Day 2019 surpassed Black Friday and Cyber Monday combined.
Over $2 billion of products from small- to medium-sized businesses (SMBs) were sold via the Amazon network with a record number of Prime members participating. Large retailers saw a 64% increase in sales – a 10% YoY increase.
Large retailers weren't the only ones to find success this year. Niche retailers saw a 28% lift in digital sales this year. Even more surprising than that, retailers outside of Amazon saw a 66% lift in revenue during the two-day event. Best Buy and Walmart saw an increase in search traffic of 255% and 130% respectively.
Amazon Prime Day 2019 was a clear success for the majority of retailers. You can check out our blog post recapping ROI Revolution client wins and other Amazon Prime Day 2019 stats here!
Ecommerce + Consumer Packaged Goods
Amazon is emerging as a key player in the consumer packaged goods (CPG) ecommerce market. The CPG market – referring to any consumer goods typically sold in grocery stores – is generally slow-growing, and getting into the ecommerce space is going to be crucial to its continued relevancy among consumers.
CPG companies are increasingly working with online retailers, selectively selling D2C, and acquiring more D2C brands. Online sales growth of CPG items is outpacing overall sales growth, so we can expect to see the online presence of these types of products increase.
In 2018, online CPG sales made up 40% of the YOY growth of CPG sales – while only representing 5% of the overall CPG market.
The fastest-growing CPG industries online, in order, are:
1. Pet supplies
2. Grocery items
3. Household care
4. Health/beauty
5. Baby care
Of Interest
Personalized Pricing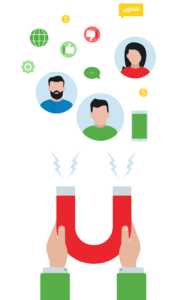 Personalization is finding its way into all facets of digital marketing, and one of the next places we may see it soon is in pricing strategies. Ecommerce makes it possible to charge customers differently instead of having a universal price.
Consumers share lots of personal data online, and this data has the ability to influence pricing strategies. Personalized pricing could be determined by user location, past purchases, likes on social media, occupations, and more.
However, personalized pricing is not exactly met with open arms. Amazon actually tried the technique back in 2000 when customers were charged differently for the same DVDs. The decision was met with anger from consumers, who felt "hoodwinked" by the seemingly random price differences.
Sellers want to profit as much as possible, but consumers may see this pricing strategy negatively as price discrimination. We're more likely to see the increased popularity of dynamic pricing, a strategy that allows online retailers to instantly change their prices based on competitors' prices.
Still, both personalized and dynamic pricing require a heavy investment in technology, and the return on investment is questionable. The technical capabilities are there, though.
User-Generated Content (UGC)
We're seeing a rise in the use and importance of good user-generated content (UGC). UGC is any content that consumers post online that is easily viewable by other consumers. It can include comments left on social media, reviews left on Amazon or Google, or any other unpaid content you get from customers who are genuine fans (or not).
According to Adweek, 85% of consumers are more inspired by UGC than brand-created content – so it's not surprise that more brands are creating campaigns around it. UGC has also been shown to increase time on site, optimize email CTRs, increase engagement with ads, and more.
UGC is a great way to bypass any constraints that may come with paid influencer marketing and empowers your top customers to share with the world why they are a true fan of your brand.
If you want to venture into the world of UGC, think of of creative ways to get your customers involved. If you're a clothing retailer, encourage them to share photos of them in their outfits. If you sell hiking equipment, create a competition for the best photo in a unique location (featuring your gear, of course!). Think about what you would like to see as a customer, and make it happen.
Podcasts + Brands = A Perfect Match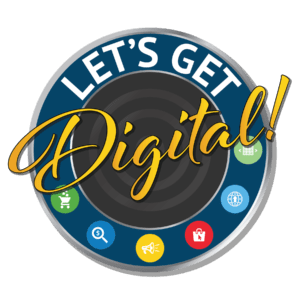 One of the biggest trends we've seen throughout marketing news over the past few years has been the rise of podcasts. As a brand awareness initiative, they make perfect sense. You can establish yourself as an authoritative figure in your field and also introduce your brand to new sets of ears (and wallets).
Around 67 million people listen to podcasts every month – the same amount of Americans who are active on Twitter. And they have plenty to listen to – there are currently over 700,000 active podcasts totaling over 29 million episodes. If you're not in the podcasting space, you're falling behind!
ROI Revolution recently started a podcast series called Let's Get Digital, where some of our experts discuss the latest trends and hot topics in digital marketing news. Recently, we've covered timely topics like IRCE and Amazon Prime Day 2019, as well as more general topics like video advertising, Amazon DSP, and social media ad formats.
You can give it a listen here!
Social Media Water Cooler
Instagram 'Explores' More Opportunities for Advertisers
For the first time, Instagram advertisers will be able to display ads within the Explore tab of the Facebook-owned app over the coming months.
With over 500K users each month, the Explore tab, which was first launched in 2012, has become a popular engagement tool for the platform.
With a slower and more deliberate roll-out, Instagram's Director of Business Product Marketing believes this update will "feel natural" because users already come to Explore "in the mindset of discovery." At first, advertisers will need to opt-in to this placement before it becomes default.
How Facebook's Libra Cryptocurrency Is Protecting User Privacy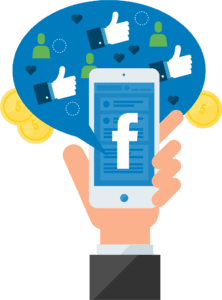 Facebook announced that its cryptocurrency, Libra, will roll out to the public in the first half of 2020. The rollout includes a subsidiary of Facebook called Calibra – a wallet built into WhatsApp, Messenger, and a standalone app – to make and receive payments.
Calibra will handle the Libra crypto transactions and protect user privacy by keeping Libra payments and Facebook data separate, preventing advertisers from using Libra interactions in ad targeting.
Facebook CEO Mark Zuckerberg said because Libra is run by an association of 28 members, the system is more fair overall.
"It's available to anyone with an internet connection and has low fees and costs. And it's secured by cryptography, which helps keep your money safe. This is an important part of our vision for a privacy-focused social platform – where you can interact in all the ways you'd want privately, from messaging to secure payments."
Snapchat Testing Native Checkout Feature in App
Snapchat is taking a step lower in the funnel with a new native checkout that allows users to shop directly from influencers on the app. The feature is powered by Shopify and is currently being tested with five influencers, who have a "Shop" button added to their profiles.
With the new checkout feature, advertisers can attribute direct sales to Snapchat ads and dynamically remarket products to people who have interacted with products, but have not yet purchased.
For brands looking to diversify their sales channels, Snapchat's new ecommerce marketing feature is part of a much less expensive auction compared to other platforms like Facebook and Instagram.
Wrapping Up
That's a wrap for July's marketing news! We looked at some marketing news highlights, digital marketing trends, and social media updates. We can't wait to see what August has in store!
Want to dig deeper into this month's digital marketing world? Check out all the blogs we published in July below!