Welcome to the second edition of ROI Revolution's Monthly Marketing News Recap! Last month, we learned about Google Marketing Live 2019, the anniversary of GDPR, the latest trends in social media, and more.
This month, we'll be diving into IRCE 2019, exciting campaigns we saw in June, and recent innovative augmented reality (AR) use cases. We'll also have the latest edition of the Social Media Water Cooler to catch you up to speed on all the latest social media advertising and marketing news.
One last thing before we get started with June's marketing news. Last time, we discussed how soon-to-be-imposed tariffs would affect digital marketers. As promised, an update: It will take some time for the effects to be fully felt, but 53% of small-midsize retailers report that the tariffs are hurting sales.
---
Marketing News Highlights
IRCE 2019
ROI Revolution attended IRCE 2019 and had a blast! From delivering Custom Competitive Analysis Reports to meeting with clients and partners to attending lots of sessions, IRCE 2019 was a busy time for us.
We learned a ton about D2C, hybrid marketplaces, AI and personalization for marketing, and more. You can check out our blog posts on IRCE 2019 below, and stay tuned for more on the way!
The Purge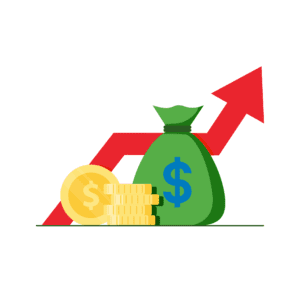 Bloomberg reported last month that Amazon would halt orders for vendors selling less than $10 million in products each year on the site, according to anonymous sources. Amazon responded that the story was incorrect and partner relationships are reviewed individually.
This did happen once in March, when thousands of Amazon suppliers had their orders stopped without explanation. After resuming orders a few weeks later, Amazon suggested it was an effort to weed out counterfeit products.
If the change takes effect, it could increase the marketplace share of revenue and allow Amazon to spend less money on selling goods since more Amazon suppliers would be encouraged to sell goods themselves.
Again, Amazon says that the rumors are false, but former Amazon vendor manager Anderson Salgado warns that "if this happens soon and people aren't ready for it, they will not be ready during the holidays." He continues, "The people who get ahead of the game are going to thrive."
Time will tell where Amazon will go next – we'll report back in next month's marketing news recap with an update when and if the so-called "purge" happens.
Wayfair Tax Decision
Last June, the U.S. Supreme Court ruled in South Dakota v. Wayfair Inc. that "states and local governments could require online retailers to collect sales tax even if they don't have a physical presence in the tax jurisdiction." The ruling affects vendors making annual sales over $100K or with over 200 different transactions shipped to addresses in South Dakota.
However, there are also implications elsewhere because the ruling means that similar laws can be passed in other states.
According to TaxJar, the ruling means that other states are able to enforce laws on businesses like, "If an online seller, even though they don't have a presence in our state, makes more than $X in sales in our state, or conducts more than X number of transactions in our state, then they are required to collect sales tax from buyers in our state."
After coming into effect on January 1, 2019, the ruling has further complicated sales tax and compliance laws and issues. There's already a lot of variation between states about what items are taxable and how to determine what state's tax law are followed when an item is purchased online.
How does the landmark decision impact e-retailers? If you're a small, remote seller who doesn't meet the $100K/200 transactions requirement, the ruling helps you avoid extra costs. Otherwise, you'll need to know about the economic legislation established by all the states you're selling into. If you pass a state's threshold, you must collect and remit sales tax to that state.
---
Of Interest
AR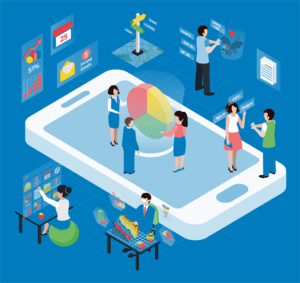 June was a hot month for augmented reality (AR), technology that overlays new information on top of an existing environment. Lots of companies have been venturing into the world of augmented reality, and they're smart to be staying ahead of the curve.
What are some of the coolest use cases currently in development?
• Nike is developing AR technology that determines your shoe size so you don't need to worry about buying the wrong size anymore.
• IKEA is releasing an AR-powered app to let in-store customers point their phones at an item and see it in different colors/textures.
• Ulta is updating its AR try-on feature that allows customers to test out different makeup styles and products look.
Augmented reality will be a major trend to keep an eye on in the coming years. The worldwide AR market size is expected to increase from a current $3.5B to $198B by 2025. You can check out more awesome examples of AR-led marketing here.
D2C
Direct-to-consumer (D2C or DTC) brands are taking off, with 78% increasing their marketing spend within the past year. For comparison, about 60% of traditional retail companies increased their budgets in the same time period. 64% of internet users say that 20%+ of their total purchases will be through D2C brands in the next five years – so D2C isn't going away.
There are lots of reasons why D2C brands, which "sell directly to end customers without selling through a retailer, distributor, wholesaler, or other outlet," have exploded recently. Consumers appreciate being in control, and the seamless simplicity of buying from a D2C brand as opposed to dealing with a middleman can't be beat.
Brands can have their cake and eat it too with a D2C model. In addition to providing benefits for the customer, D2C brands are also able to collect better data from their consumers because there's no other retailer or middleman in on the purchase.
D2C brands were built to perform well.
Timely Campaigns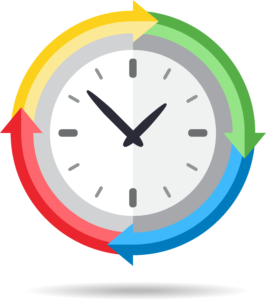 June is a busy month for us marketers, with Pride Month, Father's Day, the start of summer, and more. As a brand, taking advantage of timely opportunities can help you catch consumers when they're already looking and grab their attention in creative ways.
Some brands went above and beyond to make the most of June. These are some of the coolest timely campaigns we saw this month.
• Fatherly + Gillette Father's Day weekend pop-up that aimed to reduce toxic masculinity
• Coca-Cola's labels-turned-wristbands that unlock exclusive summer experiences like concerts, sports games, and amusement parks
• SoulCycle's All Souls Welcome Campaign with films from peer-selected LGBTQ+ instructors, hand-painted billboards, donations to the Trevor Project, playlists, and more
---
Social Media Water Cooler
Snapchat Set to Release New App Features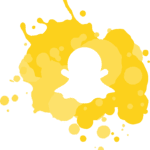 After a lull in updated marketing news, Snapchat is back with three new product features for its app.
The first is a Multi-Snap option that allows users to compose a string of messages to post all at once. This feature simplifies the process for planning a sequence of Snaps and allows for easy customization of content. The second feature integrates Bitmoji stickers in replies to Stories, similar to what is currently available in iMessage and other messaging tools.
The last feature allows users to create events within Snapchat and share details like location or time with their Snapchat friends. Users can respond to the invite and participate in group messaging for the event all within the app.
The plan for rolling out these updates has not yet been announced.
Control Over Data Privacy Could Impact Facebook Ad Targeting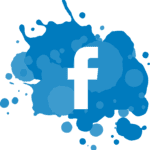 After announcing its initial development last year, Facebook's tool for reviewing and managing off-Facebook activity will roll out in the coming months as part of its renewed focus on transparency and protecting user data privacy.
Facebook says this tool will ultimately improve the way people feel about online ads by helping them understand how advertisers use Facebook's business tools. This update will allow a user to clear data captured via third-party business tools (e.g. Facebook Pixel, SDK, API) from a list of apps and websites a user has visited.
In turn, this could impact the sizes of custom audiences created from this data, such as site visitors or recent purchasers.
Facebook does ensure this tool will not impact reporting and measurement while protecting user privacy. Once the tool is fully rolled out, capturing and utilizing first-party data will be more important than ever for ad targeting.
New Pinterest Campaigns Allow Brands to Drive Higher Conversions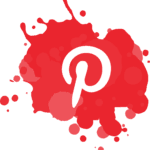 Along with a new Shopping campaign objective, Pinterest expanded its focus to actions rather than simply product discovery and exploration.
With the new Conversions campaign, brands can set their desired outcome – whether that is purchase, lead, or add-to-cart – and Pinterest will target people most likely to take that action. This new campaign objective supports video, image, and carousel pins, allowing brands to set a clear call-to-action and send traffic to a supporting landing page.
One company that added this new campaign type to its Pinterest advertising strategy saw 4x the conversions. The company's director of growth marketing said, "Conversion optimization really focused our ad spend where it did the most good."
---
Wrapping Up
That wraps up the marketing news we have for you this month! We looked at some marketing news highlights, digital marketing trends, and social media updates. What do you want to see next time? Let us know in the comments!
---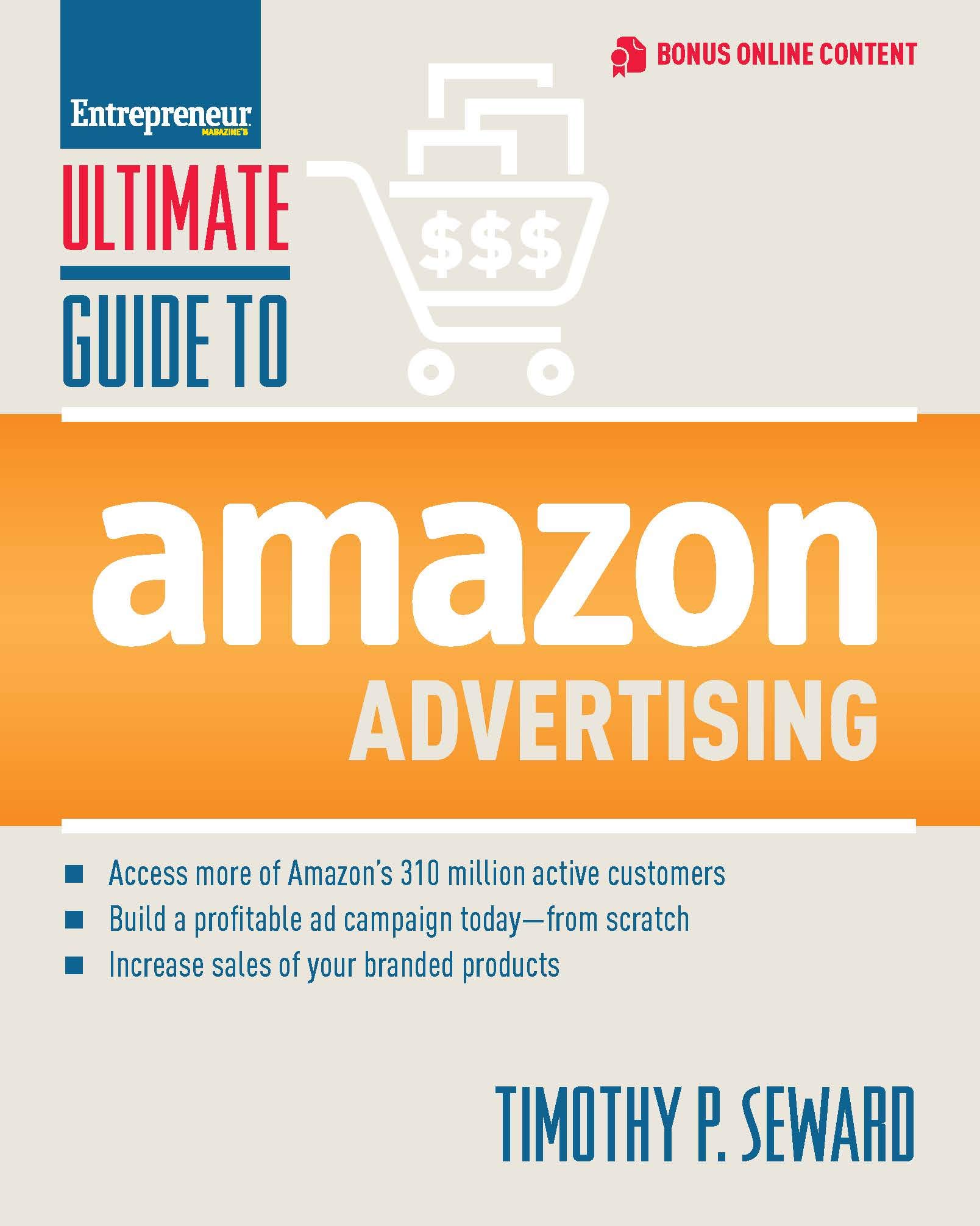 There's a lot of moving parts in the digital marketing industry. So if the wild world of Amazon advertising feels like a lot to stay caught up with, you're not alone. Luckily, The Ultimate Guide to Amazon Advertising by ROI Revolution Founder & CEO Timothy Seward is here to help you whether you're just starting out with Amazon advertising or already have a solid foundation.
If you want to learn how to capture new customers through Sponsored Product Campaigns, increase your search visibility, apply Amazon's secret formula for long-term winning, and more, get your copy today!