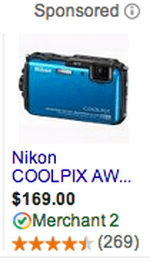 Last week, Google announced they are adding product ratings to Product Listing Ads for Google Shopping results. For ecommerce retailers, having product reviews are the holy grail of social proof for your product catalog. For shoppers, these product reviews have a big impact on the final purchase decision.
So with all the other changes coming in the new Google Shopping campaigns, the addition of product ratings is exciting for retailers. According to Google's announcement, "This 5-star rating system represents aggregated rating and review data for the product, compiled from multiple sources including merchants, third party aggregators, editorial sites and users."
Like other ad extensions in AdWords, product ratings stand to draw more attention to your product ads. Google estimates by showing your product reviews, they will differentiate your products from your competitors and drive more qualified traffic through Product Listing Ads by increasing your ad's click-through-rates.
(Note: the product ratings extensions are different than seller ratings – the stars that appear on text ads. Product ratings refer specifically to the product being advertised, where seller ratings are exclusively about the retailer advertising the products.)
How Product Ratings Will Work
For retailers targeting the United States, you can choose to share your review content with Google. Google will aggregate reviews submitted directly or via an approved third party aggregator. A product must have a minimum of 3 reviews to be eligible to show with the product ad. Then, these ratings will be shown on a 5-star scale along with a total count of reviews.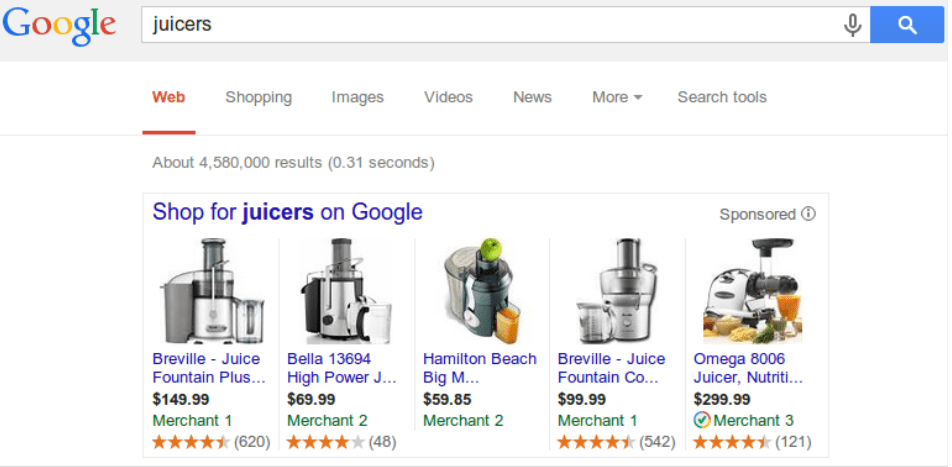 For now, the product ratings will only show on desktops. They won't show on mobile or tablet devices. Google further notes that not all products with reviews have the ratings show with their Product Listing Ads. Google will first determine if the information provided is accurate and relevant to the user.
How to Get Started with Product Ratings
Google is offering a grace period for you to share your review content and get started with the product ratings. From late July through October 2014, product ratings will be shown across all product listing ads where Google has review data. Retailers ready to enable product ratings should begin the process by completing the product rating form.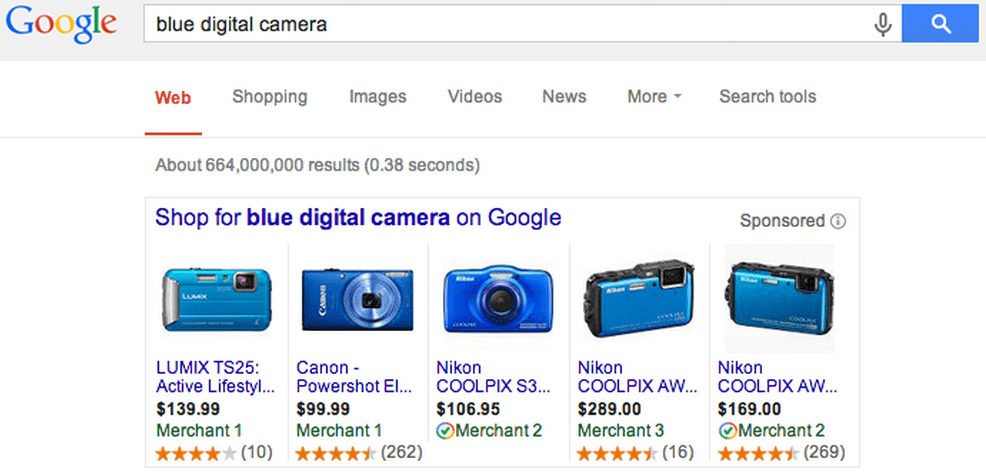 After October, Google will only show ratings for product ads from merchants who choose to share their review data, whether directly or through a third party. Keep in mind, if you submit your rating directly, you can do so through your product data feed. However, you will need help from a Google specialist for the initial set up.
What Do Product Ratings Mean for Retailers?
Now, the addition of these ratings gives your product ad 3 major ways to stand out from your competitors. 1.) Promo text, 2.) Google Trusted Stores, 3.) Product ratings.
In our experience, promo text can entice shoppers with your current promotion and free shipping offers. Google Trusted Stores is another stamp of reliability that reassures shoppers. Both of these product ad extensions have helped retailers 'win the click' on Google Shopping. Depending on how your reviews stack up to your competitors, these new product ratings could be a huge advantage for generating more sales via Google Shopping and your product listing ads.
If your reviews are lagging behind in quality (or quantity), this is the perfect reason to put some effort into improving your services and asking for more reviews. Product ratings are the social proof that show new shoppers that you are the trusted source for your products.
How do you feel about these product ratings? Will you try them out?