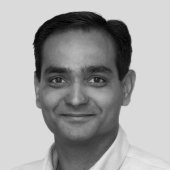 Learn How To Kick Your PPC Advertising Into OVERDRIVE with Google Analytics In This New Webinar Being Hosted LIVE from The Googleplex in Mountain View, California!
Featuring special Google guest (and highly respected author, speaker, blogger and practitioner of web analytics) Avinash Kaushik!
On Tuesday, July 31st at 4pm ET (1 pm PT) ROI Revolution is hosting a *no charge* live Webinar presentation on how to use Google Analytics to kick your pay-per-click advertising into overdrive. I'll be at the Googleplex in Mountain View, CA *web/telecasting live* seated right beside Avinash for this rare event.
This 60 minute live web/teleseminar presentation will include:
Learn "The Most Important Lesson" — a critical success element we have found to be true after helping dozens of people implement Google Analytics and improve their pay-per-click (PPC) performance.
Hear case studies that showcase three companies that went from good to great with their PPC advertising. We'll go over what was the problem that held them back, what they did differently, and the results.
Discover the 7 most common Google Analytics mistakes people make and what you need to know to fix them
Walk away with 7 Actionable Tips to help you go from good to great and kick your PPC advertising into overdrive
Get several great resources to help you jump-start your pay-per-click advertising performance with Google Analytics
And…learn from the insight of special Google guest Avinash Kaushik! If you've heard Avinash present in person you know you are in for quite a treat. If you haven't, now's the time to capture his amazing insight on a live call.
So register today for this *totally free* live session. Space is limited to 200 participants.