Google recently introduced its first-ever campaign type focusing solely on driving in-store traffic: local campaigns. The new campaign type is the perfect solution for any advertiser looking to drive in-store traffic through digital advertising.
What Are Local Campaigns?
The local campaign type will advertise for your storefront across Google Search, Google Maps, Google Business Profile, Google Display Network, and YouTube. Essentially, it is a one-stop shop for a full approach to local marketing.
Not only does the campaign type have robust targeting capabilities; it also uses robust tracking capabilities to attribute your store foot traffic back to your online advertising campaigns.
Why Should You Use Local Campaigns?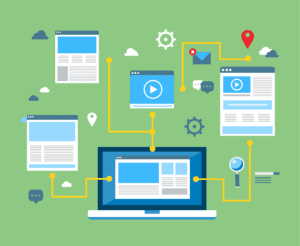 Whether you have a local brick-and-mortar location or offer a local service, making the most of your location-based online presence is crucial. With "near me" searches tripling on mobile in the past two years, it is more important than ever to make sure your business is showing up when potential customers are in-market for your products or services.
For online and in-store success, your company must remain top-of-mind throughout the customer journey by leveraging a blend of search and display advertising methods. Local campaigns will distribute your budget across the search and display network to make the most out of your local campaign budget.
Added perk: The solution is fully automated and requires little work on your end to get it set up! Need we say more?
How Do Local Campaigns Work?
Google will set up your campaigns to focus on driving in-store visits by making that action the main key performance indicator (KPI). Google is then able to track in-store visits for users who are logged into Google if they visit the store within 30 days of their ad click.
Of course, not everyone interacting with ads is logged into their Google account, so Google extrapolates their data based on the trends they see with logged-in users. The data won't be 100% accurate, but rather a close estimate.
If you're curious about how these campaigns will properly distribute the budget across the multiple ad types and potential customers, Google has provided us with some transparency.
Some signals Google uses are: the user's location, their distance from your store, the query they searched, their likelihood to visit your store, the device in use, and more. Google's machine learning will continue to collect signals and adjust strategies across your campaign to drive the most in-store visits with your particular budget.
How Do I Set This Up?
1. Connect your Google Ads account to your Google My Business account.
2. Communicate your budget to Google.
3. Provide the Google team with ad creative.
4. Set a store visit value that the Google team can use to calculate return on ad spend.
Being Strategic
Once you get your local campaigns set up, take time to consider your opportunities to spark interest in your store. Examples can include:
In-store sales events

New product or service launches

Opening a new store front
Do local campaigns sound like a good fit for your business? The ROI team can help! Reach out to our paid search & shopping team for a free opportunity analysis today!
If you're looking for more resources for growing your business, you can check out some of our free resources below:
[/vc_column_text][static-block exodus_static_block_id="18472″][/vc_column][/vc_row]