March 2020 has been unpredictable (to say the least). We hope you are safe and healthy. While so much in our world has changed in the past few weeks, we at ROI Revolution are dedicated to maintaining our regular cadence of informative content while also producing content specific to the impacts of the pandemic. With that, here's the March Social Media Water Cooler:
Instagram Expands Checkout Tool Globally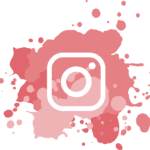 After about a year of testing Instagram's Checkout feature with 26 brands (including Nike, Adidas, Oscar de la Renta, and Zara), Instagram is officially launching the tool to 140 million other businesses globally.
Since starting beta testing, Instagram has slowly rolled out the tool to other brands such as Abercrombie, Hollister, and Steve Madden. This slow rollout was essential to Facebook's strategy. Facebook COO Sheryl Sandberg expressed:
"We're taking the time to get this right and growing slowly so people and advertisers can benefit over the long term."
In addition to brands, creators are also able to tag Checkout-enabled products in their posts.
SoulCycle, an app-based workout tool for indoor cycling, was able to leverage Checkout in 2019 on their own page as well as their related influencers' pages. Between 2018 and 2019, they have seen retail business increase by nearly 14% YoY with ecommerce growing by 70%.
We expect the feature to have a very similar impact on many businesses across the retail industry in 2020.
Snapchat Rings in Another New Feature: Swipe Up to Call Ads
Snapchat has released yet another feature in an effort to stay relevant with both users and advertisers. Their latest development is a "Swipe Up to Call" ad, which allows users to call businesses directly from their ads.
This tool has long been available in other platforms like Facebook and Instagram, so Snapchat is playing catchup with this update.
In addition to this new call to action, advertisers can also prompt users to:
Visit their website

Watch an extended video

Install their app
Using ROI Revolution's proprietary tracking tools, we've found strong connections between online (particularly mobile) browsing and offline (specifically call) sales, so we expect this launch to have a big impact for Snapchat, its users, and its advertisers.
The Facebook Corner
Facebook's Audience Network Ends Mobile Ad Placements
As of April 11, Facebook will no longer offer mobile placements on its Audience Network. The Audience Network allows advertisers to extend their campaign delivery to third-party websites and apps. The change stems from new data regulations, changes in cookies in the mobile web environment, and concerns with brand safety from advertisers.
The Audience Network will still be available in desktop placements. However, after April 11, mobile ads won't be served – even if advertisers are opted into them.
This update is similar to recent changes at Google and Apple, where additional limits have been added to audience tracking from third-party cookies.
Facebook Launches Pinterest-Like App Focused on Hobbies and Interests
Hobbi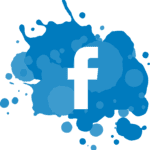 , the latest app from Facebook's New Product Experimentation team, allows users to sort photos of hobbies and interests into boards – similar to the popular social media platform Pinterest.
Currently, Hobbi does not have any social networking components, but functions more as an editor and organizer. Users can collect images and videos of personal projects and hobbies, save them to boards, and then log their progress.
While the app has a positive outlook, some critics are concerned its user base may be too niche. Hobbi is one of several experimental apps being tested by Facebook, but in many cases, the apps will be short-lived. And if not successful, they will be shut down.
Facebook Increases Control and Transparency Around Political Ads
With the 2020 election ramping up, Facebook is giving users more control over political ads they see and more transparency on who is running the political ads.
In May 2018, Facebook launched Ad Library, a public archive that allows people to see all of the ads politicians and campaigns are running on Facebook and Instagram. Facebook is rolling out four updates starting in Q1 2020.
The updates will allow users to see estimated target audience sizes and include more search and filter options in the Ad Library. Users will also be able to see if they are part of an advertiser's Custom Audience, which are built from an uploaded hashed list of customer information, and opt out of this targeting if they wish. Based on customer feedback, the last update will add a new control that will allow users to see fewer political and social issue ads.
Thanks for joining us for the March 2020 Social Media Water Cooler. Stay safe!
Click here for past editions of the Social Media Water Cooler.