We've been updating our How Coronavirus Is Impacting Ecommerce blog post since last March when the pandemic started taking shape. Read it here and keep it bookmarked to stay up-to-date with all of the latest coronavirus + ecommerce news.
Paid search + the pandemic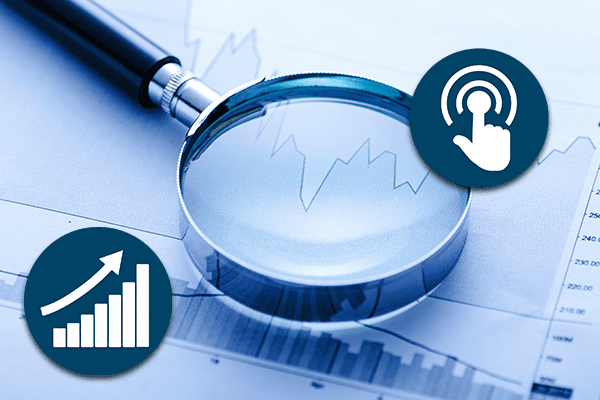 Paid search revenue was up 101.3% YoY at the height of the pandemic in 2020. The most unpredictable year since the inception of digital marketing has left many brands and retailers wondering what the lasting impact will be.
We invite you to join us for a webinar on April 7 at 2 pm ET as we look back on the elusive year and look ahead at what the data suggests is in store for paid search. Here's a hint: being agile and adaptable in your paid search strategy will remain critical in 2021.
We'll dive into:
You'll also have a chance to ask Google & ROI your most pressing questions during a live Q&A session. Claim your spot here!
COVID-19 + the online food industry
Indoor restaurant sales have declined 36.5% year-over-year, with social distancing protocols and consumers' general caution around spending time in public places still prevalent.
At the same time, online food delivery sales have skyrocketed. Instacart saw an additional 8.32 million orders between February and April at the onset of the pandemic, and the online food delivery industry was worth $26.5 million in 2020.
Online grocery has skyrocketed, as well. US grocery ecommerce sales will increase 17.8% in 2021 over 2020, with growth continuing even as the pandemic subsides. The number of consumers who made at least one online grocery order grew 42.6% in 2020.
Expectations stay high as shoppers stay online
The COVID-19 pandemic has pushed more shoppers than ever to move online. Consumers have flocked to online shopping more than they have since the dawn of digital – and they also haven't let go of their increasingly high expectations for digital experiences.
Today, 76% of shoppers say that convenience is priority #1 when choosing a retailer. On top of that, 81% of shoppers want frictionless cross-device ecommerce experiences.
Social media has also proved itself as an extremely viable channel for ecommerce brands – especially for impulse purchases. In fact, 76% of Instagram users have made an impulse buy on social media simply due to ease of purchase.
Social media apps are increasingly updating their platforms to make 100% in-app purchases possible. That means users won't even have to leave their favorite scrolling apps to buy products, making the purchase experience that much more seamless.
With 9 in 10 shoppers prioritizing using retail sites that offer seamless experiences, combined with their heightened interest in social media purchasing options, social commerce could be a channel your brand wants to consider post-pandemic.
With the iOS 14 privacy initiative quickly approaching, major social media apps like Facebook and Instagram will have less access to user activity data. Many are looking toward social commerce to keep users on the app through initiatives like Facebook Shops and Instagram's new Shopping tab.
Stay up-to-date on the latest iOS update news and how it will impact ecommerce brands like yours on our Apple iOS 14 Update: Impact on Digital Marketing + Ecommerce Brands blog, updated weekly.
COVID-19 + online grocery trends
More consumers are shopping for groceries online than ever before, with 58% of consumers now comfortable using digital tools to assist with online grocery shopping. That number includes 71% of Gen Z and Millennial shoppers and 44% of Baby Boomers.
In 2015, just 35% of shoppers were comfortable with online grocery shopping. What's more, a significant 68% of new digital grocery shoppers say they will continue to shop online for groceries in the future.
Additionally, 48% of grocery shoppers follow brands/products on social media, giving many brands ample opportunity to reach a highly engaged audience through special promotions, new product announcements, or inspiration.
Online grocery sales are projected to have jumped 53% in 2020 to reach $89.22 billion. That's a $30.86 billion YoY increase. After such a dramatic increase last year, online grocery sales are projected to see more modest growth in 2021, increasing 5.2% to reach $93.83 billion.
To learn more about COVID-19's impact on online grocery, see our additional resources:
Social media + COVID-19 trends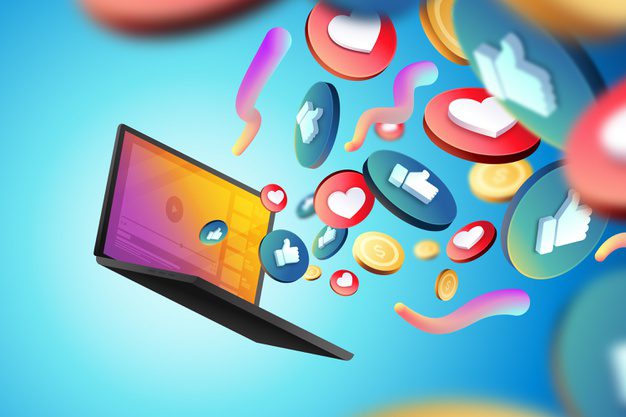 Around half of adults were using social media more at the beginning of the pandemic, with strong increases in engagement across Facebook, Instagram, and Snapchat. US adult social media users spent 7 more minutes per day on social media in 2020 than 2019 – total of 82 minutes. The pre-pandemic estimate was 76 minutes, which would have been a 0 YoY increase.
Most social networks will not maintain their 2020 gains; that kind of momentum simply isn't sustainable. Growth rates will begin to normalize, but consumers will continue spending more time on social media than they did before the pandemic.
One of the biggest shocks to the world of social media last year was the growth of TikTok, with user penetration surging from 17.3% to 31.1%. The pandemic also propelled Instagram's monthly user base to reach 1 billion in 2020, with year-over-year user growth nearly double what was projected. Pre-pandemic estimates didn't put Instagram at reaching 1 billion users until 2022.
More new COVID-19 trends + data
New COVID-19 data + stats