Welcome to your May Industry Updates: the COVID-19 edition. This month, we're taking a look at some of the industries that have been impacted the most by the coronavirus pandemic – for better and for worse. These COVID-19 industry updates cover retail, various forms of gaming, automotive & travel, and more.
Retail struggling – especially luxury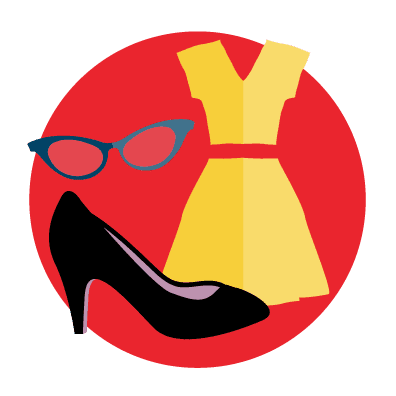 While the fashion industry is facing many challenges during this crisis, experts predict many businesses will see positive growth by 2021. One highlight is the emergence and relevancy of wearable technology for both healthcare workers and the general public. First used to combat California wildfires, the reusable and washable Bioscarf has now been adapted to replace disposable face masks.
However, stock values for apparel, fashion, and luxury companies dropped almost 40% between early January and late March. Online sales have decreased by 30-40% in the U.S., but only 5-20% in Europe.
The apparel industry has struggled throughout the pandemic as consumers choose to spend their discretionary income in sectors deemed "essential." Apparel sales are continuing to decline, with U.S. retail sales dropping almost twice as much in April compared to March. Some areas in retail are performing better than others, with U.K. luxury apparel brand Browns seeing a 70% increase in loungewear sales during the COVID-19 period.
The fashion industry as a whole is expected to face a 27-30% drop in global revenue as a result of coronavirus.
The luxury industry has not benefited from the world's focus on essential goods. Brands with strong ecommerce operations have seen online sales surging, while smaller brands have suffered huge losses. Global luxury transactions are up 21% while U.S. volume is up 45%. A global increase in jewelry and watch purchases indicates a widespread return to gifting after weeks of purchases focused on essential goods.
In addition to depending on their ecommerce sales to supplement their brick-and-mortar losses, many luxury brands are cutting capital expenses and dividends.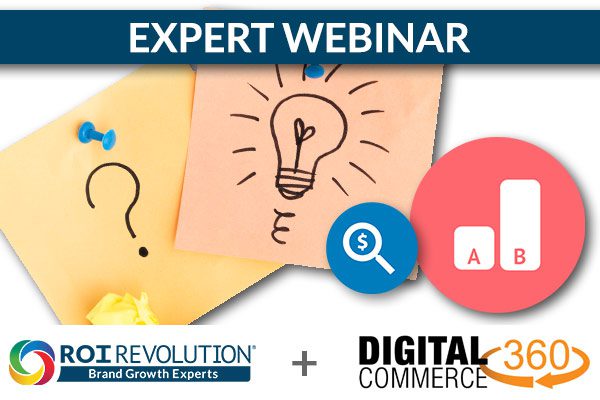 To help your brand take better control of your website and PPC campaigns to increase revenue and convert more browsers into buyers, we're partnering with Digital Commerce 360 for an expert webinar on June 24 from 2-4pm EST.
Learn more and save your spot here!
Game sales up, production down
Coronavirus means that gaming sales are up, but production is down. From Q4 2019 to Q1 2020, video streaming platform Twitch exceeded three billion hours watched for the first time ever. Amazon and Microsoft have had to delay the release of several video games, with explanations like "[reaching] our quality bar as we work remotely for the foreseeable future" and "these new logistical challenges," respectively. The next PlayStation and Xbox are still on track to launch this fall, which will be crucial as video game development schedules rely heavily on the release of new consoles.
While the casino industry faces devastating numbers, at-home gaming and puzzling retailers thrive. As one of the leaders in the casino industry, Caesars is experiencing a daily cash burn of $9.3 million. Despite furloughing 90% of their North American employees, Caesars will soon begin a phased reopening of some of its properties.
Contrasting in-person gaming, board games and puzzles spiked 240% and building set sales are up by 59%. While puzzle retailers are benefiting from their huge increases in sales, many of their manufacturers are only working at 40% capacity, making meeting that demand very difficult. Fulfillment still remains a huge issue for many retailers.
Automotive, shipping, & travel
The automotive industry has seen a 42% increase in online revenue since March, compared to 9% this time last year. In paid search, the average cost per click of a digital automotive ad has dropped 31% year-over-year. Looking at the beginning of May versus the beginning of March, conversion rates on ecommerce automotive websites have increased 11.1%. In the last week of April, automotive ecommerce revenue went up 61%.
As non-essential travel is reduced and more workers stay home, the transportation of goods is experiencing more disruption than ever before. We see the effects in the form of supply chain strain, product shortages, and long delivery times.
Air transportation accounted for 16.3% of the U.S. transportation sector's revenue last year, but is expected to drop to less than 15% in 2020. 73% of buyers and users of freight transportation and logistics services say coronavirus has impacted their logistics and supply chain operations. 19% of grocery store shortages are due to supply chain disruptions, with 81% being due to stockpiling.
While many states are easing restrictions and beginning to reopen, consumers are still wary about traveling at the moment. The American Travel and Tourism Sector predicts a $519 billion loss in revenue for the travel industry in 2020. Food services under the travel industry are estimated to lose the most revenue, followed by lodging and then air transportation. The U.S. Travel Association projects a loss of 4.6 million jobs in the travel industry through May.
For additional COVID-19 resources, see below: