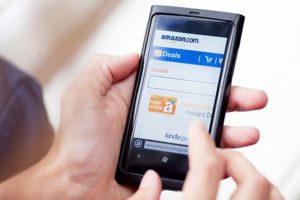 Author: Grayson Barnes Cross, Strategist
Published February 28, 2018
There have been a lot of updates recently focused on improving your Amazon advertising experience. From the new ad placements and bidding strategies for Headline Search ads, to the date range picker that was added to the AMS platform, it appears Amazon has been focused on improving all aspects of their advertising platform.
Well get ready, because the changes aren't stopping there! Recently, we've noticed that new Amazon advertising reports have been added for your Sponsored Product and Headline Search ad campaigns within Vendor Central. This is huge news for advertisers!
New Amazon Advertising Reports
To this point, reporting within the Amazon interface has been incredibly limited and often challenging. With only 60 days of data, no customizable date ranges, and limited report types available across ad platforms, advertisers had to do much of the dirty work themselves to truly understand campaign performance and profitability.
These new Amazon advertising reports look to alleviate these problems.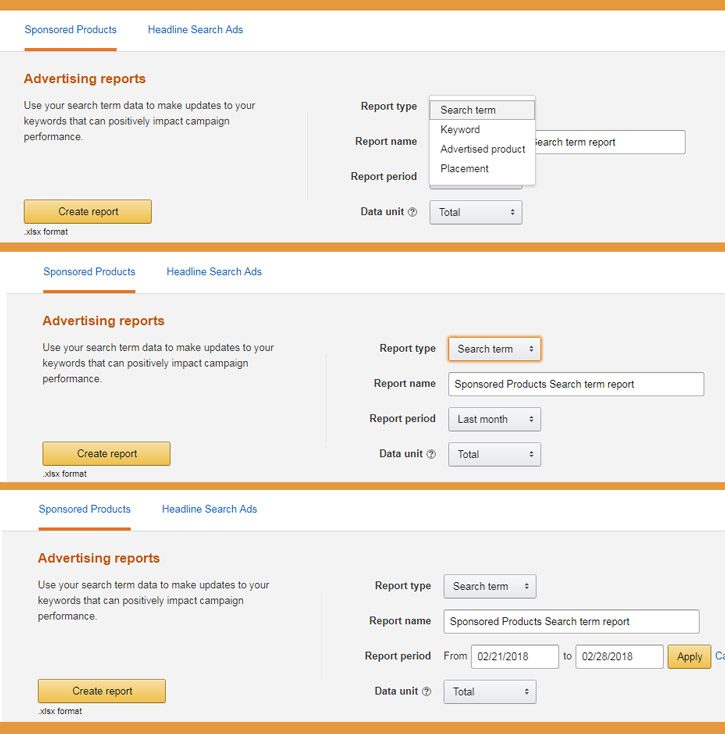 For Sponsored Products, new Amazon advertising reports include Search Term Reports, Keyword Reports, Advertised Product Reports, and Placement Reports. All data from these reports can be downloaded based on custom date ranges (up to 60 days). Additionally, the reports can be generated daily or as a one-time pull.
For Headline Search Ads, Keyword Reports are now available to download.

What It Means for You
These new Amazon Sponsored Products and Headline Search reports are a major asset to brands selling on Amazon. Not only are they available at the campaign level, but also at the account level, making them useful for both granular and big picture changes.
Previously, in Sponsored Product campaigns you couldn't even view product level data from downloaded reports. There was also no insight into ad placement performance. It was incredibly difficult to aggregate and assess data on an account level.
In fact, to even see account level data, you had to download reports from each individual campaign. Then you were forced to manually aggregate and compile the data externally. This was often a nightmare, especially for brands with a large catalog of products.
In Headline Search ads, the only insight available to determine performance was the Keyword Manager. And prior to the date picker that was released earlier this month, this report provided very limited insights. The downloadable reports didn't even include data on individual keyword performance!
These new reporting features will allow you to optimize Amazon advertising campaigns quickly and efficiently.  There is now far more data available to analyze from Sponsored Product and Headline Search campaigns.
Additionally, reporting at the account level will give great insights into keyword and product trends on a large scale. No longer will you have to waste time downloading individual reports. This is a huge time saver for your business!
Are you interested in learning more about growing your Amazon advertising business? We can help! Schedule a 20-minute Amazon review with one of our experts today. We'll discuss your current strategy and point out the areas of opportunity you can leverage to grow your business. You'll walk away with the tactics you need to help maximize your profitability. Grab your complimentary review today!