Earlier this month, Sponsored Brands Amazon Store Spotlight campaigns became available for all Amazon advertisers in the U.S. ROI Revolution has had access to this ad format in beta, and had the chance to try it out in client accounts. Here's some pros and cons our Marketplaces Team found from using the ad type.
What Is an Amazon Store Spotlight?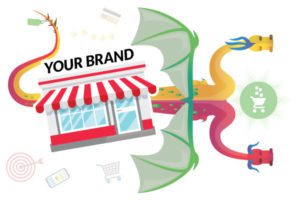 The Store Spotlight version of Sponsored Brands is a new creative format that highlights a brand's Amazon Store. Usually, a Sponsored Brands campaign features a logo, headline, and up to three products. Rather than products, this new Sponsored Brands format showcases Store sub-pages.
Sponsored Brands has long been a great way to drive shoppers to an Amazon Store – the one place on Amazon free of competitors. Now, there's an ad format that can help Stores get more visibility and awareness.
When setting up a Store Spotlight campaign, Amazon will automatically pull three Store sub-pages into the creative. These sub-pages can be changed, as well as the image that features them. Like the classic Sponsored Brands layout, these campaigns have customizable headlines and logos as well.
What Is a Store Spotlight Good For?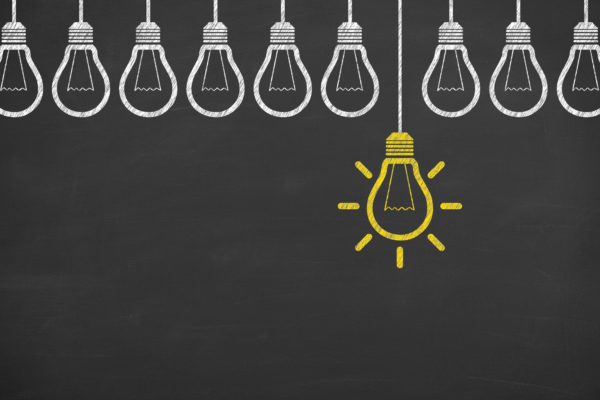 The ROI Marketplaces Team has found success using this campaign format with several different strategies. This format is great for a top-of-funnel approach, so it's a good way to target competitors.
The Store sub-page selection gives the shopper a good idea of a brand's catalog without the need to click around. It also lets the shopper click to the exact sub-page they want to browse, making for a more streamlined experience.
The multi-page creative is especially helpful for apparel brands. With this creative, shoppers can be shown the Men's, Women's, and Kid's Store sub-pages for more general search terms like "shoes" or "pants." This helps the shopper find what they're looking for without needing to conduct a second search like "men's shoes" or "women's pants."
The Store Spotlight creative is also great for leveraging complimentary products. Collections that go together well or are frequently bought together can be shown all in one Sponsored Brands placement. Because this ad type links to the Store, the shopper can continue to browse the collections easily once on the Store, rather than use the back button and move from one product detail page to another.
Extra Considerations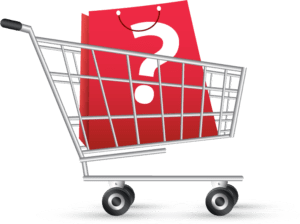 There are certainly great use cases for the Store Spotlight creative, but there are some extra considerations to take, as well.
Because this ad type targets top-of-funnel shoppers, there is room for wasted spend and high ACoS. This is especially true for campaigns targeting more general keywords, like "shoes" or "pants." These "head term" keywords often present opportunity for excess spend, so targeting them in a dedicated campaign can exacerbate that.
In the general keyword example, there can be a fine line between just "general enough" and "too general." In the apparel example, it might be tempting to target keywords like "clothing" and "summer styles," then show several Store sub-pages for different types of apparel. This could be too broad, however, and lead to wasted spend.
Higher spend with lower return leads to a high ACoS, so any brand that has strict ACoS requirements may want to exercise caution with this ad type.
Edits to the Store Spotlight
As of right now, the Amazon Store Spotlight creative is not editable after launch. In April of this year, Amazon added a new "edit creative" button to Sponsored Brands campaigns, saving advertisers the trouble of pausing and re-launching an established Sponsored Brands campaign due to a small change. This new creative does not have this option, however. If a brand frequently changes Store sub-pages, the Store Spotlight creative may be more work than it's worth.
Evolution of Sponsored Brands
It's exciting to see Amazon rolling out more Sponsored Brands features and formats. Sponsored Brands is a great way to break the noise on Amazon and show your brand's personality. There's likely more to come, so continue to check the ROI Revolution blog for more!
In the meantime, you can find more recent Amazon news from our blog below: