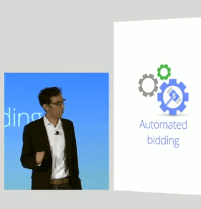 Google announced last Tuesday, in their first ever Apple-esque mini-keynote speech, some exciting new changes coming to AdWords this year. While some of them are interesting, such as mobile app ads and management, and the way Google will serve up mobile search results to include deep in-app data, they don't impact most retailers. However, there are some features that we find exciting for the bulk of our retail clients.
BIDDING STRATEGIES FOR MARKET LEADERS
Google already has some automated bidding strategies available in AdWords, such as Target CPA, Target search page location (first page or top of page), Target ROAS, or maximize clicks for the given budget.
Google just announced two new bidding strategies that will be available to all advertisers:
1. Maximize Conversions
2. Maximize Revenue
Made for more aggressive advertisers, Google will have a bidding strategies geared toward achieving and maintaining market share. Advertisers currently have to "game the system" to try to achieve these outcomes by using CPA bidding and setting ridiculously high CPA targets and letting Google bid aggressively in the top spots. This game can lead to unintended consequences. These new bidding strategies should focus more on gaining a high position, high impression share, high top of page rate, and high "position above" rate to stay above your competitors and attract the highest number of profitable clicks, with CPA or ROAS as an afterthought. If you want to dominate your space and you have the budget for it, it's worth testing.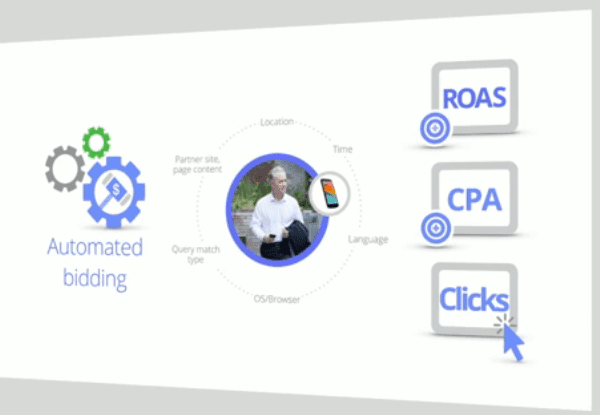 They mentioned that this type of conversion and revenue maximizing bidding was previously only available to 3rd party tools. True to form, Google is making 3rd party platforms such as Kenshoo or Marin more and more obsolete as they catch up and out-innovate these platforms to deliver the best experience possible to advertisers.
To further solidify that theory, Google is coming out with some new features that are specifically geared toward power users.
INTELLIGENT TOOLS FOR INTELLIGENT ADVERTISERS
Google's new "multi-dimensional reporting and visualization" creates quick and easy drag-and-drop functionality to create a pivot-table style report directly in the interface. For many, this will cut out a huge chunk of time that people spend downloading data into Excel, removing unnecessary rows and columns, formatting headers and data properly, and adding calculated fields. This is especially true when you finally get your report all set up and then get that sinking feeling in your gut when you realize you left out an important data segment and have to do it all over again.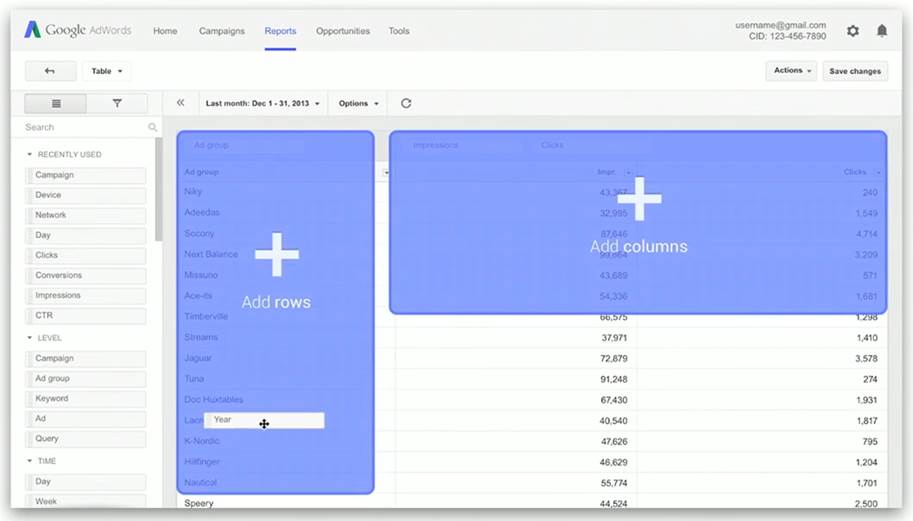 Even cooler is the ability to turn that flat data table into a bar, line, or pie chart to help visualize what's going on in your account. Luckily for us at ROI, we have tools that help us visualize the data we need in mere seconds, but for your average Joe this can be a godsend. Heck, I'm sure we'll find ourselves tinkering around with this reporting; it might even save us a bit of time as well!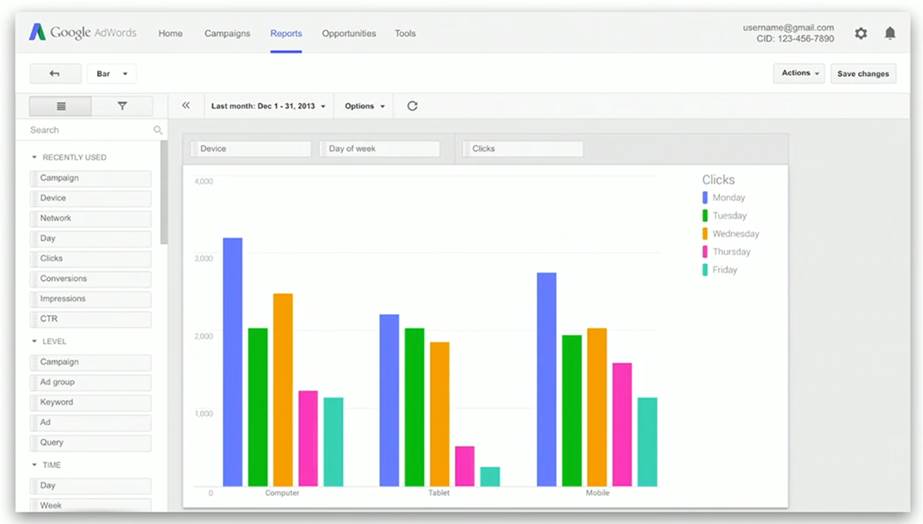 RISK-FREE ACCOUNT CHANGES?
For our clients, we take a careful approach to bidding, particularly on the highest-volume keywords in an account. We have tools to help us quickly choose the "perfect" bid price based on diminishing returns. Our goal is to bid so that each additional click we might receive is not wildly unprofitable. If we take a careful approach, we can typically continue to see year over year gains in most of our accounts.
However, when a retailer changes their goals completely, whether it's getting more aggressive with a lower ROI in order to gain more new customers, or scaling back spend to be more efficient, a slow and methodical approach might not be the best angle. Introducing the feature I'm most excited about: Drafts & Experiments.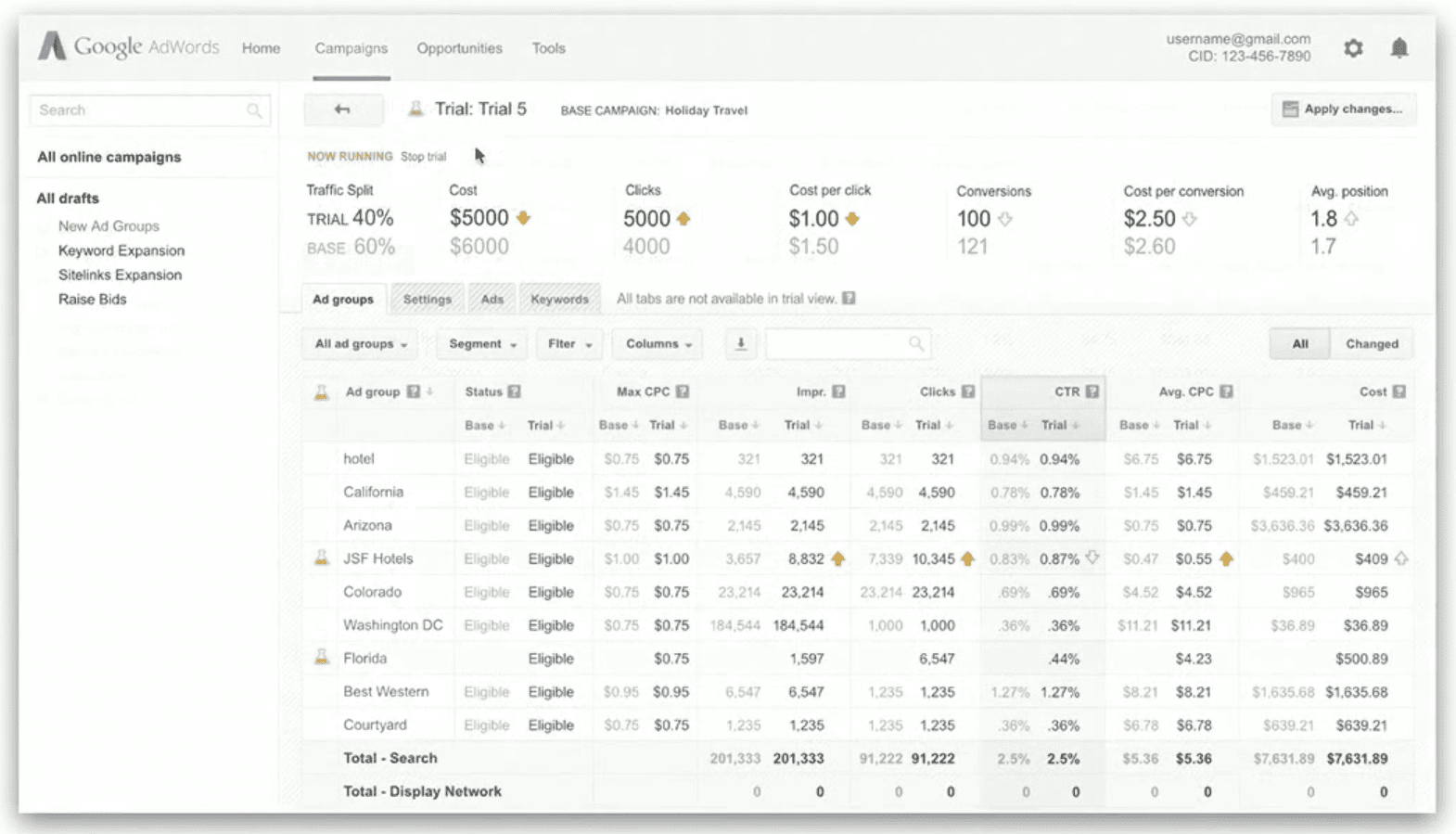 With this new feature, expected to be released in Q4, you can put your account in "Draft Mode" and make theoretical changes throughout your entire account, including adding new keywords or raising and lowering bids, without having an impact on real-world data. Google will then use its vast hordes of data to predict what those changes mean for your account in the coming week before making those changes live.
Instead of trial-and-error with hard-earned dollars, retailers can more accurately predict what impact our changes will have before they ever happen. In addition, you will be able to test your changes live with a percentage of traffic before rolling them out fully. This new feature helps to get you the results you need faster by making more informed data-driven decisions.
The addition of these hyper-advanced features takes AdWords from an excellent marketing tool to an enterprise-class management and reporting platform. While AdWords still lacks inventory-driven campaigns with stock status and pricing management (which our proprietary EDGE tool automates), as well as seamless phone sale attribution, these recent changes are a big leap forward in putting a dent in high-priced 3rd party software.
With ROI being a service-first agency with a full staff of brilliant, highly-competitive analysts, we're extremely excited to see what Google comes out with next. Companies that are simply slinging 3rd party software should be very, very nervous.