Google Updates Search Engine With Artificial Intelligence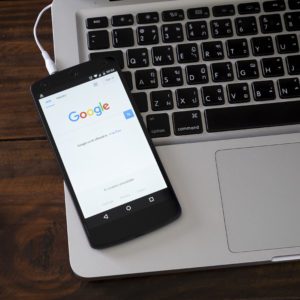 With the injection of an artificial intelligence tool named BERT, Google will now be able to better interpret the billions of web queries it handles every day. The search engine will now transition from spitting out results based on keywords to procuring results that are somewhat "closer to language." In tests, this change has produced far more precise results.
While Google has little competition in web search, it's important that they continue to improve and innovate to keep an edge in adjacent areas, such as voice computing, where they compete with Amazon. Ben Gomes, the search chief for Alphabet Inc.'s Google, predicts that, "if people are able to get more queries answered, they ask more queries. And that results in more traffic to the overall ecosystem."
What kind of changes will this bring? In one example, Google said, with a search for "2019 brazil traveler to usa need a visa," the word "to" and its relationship to the other words in query are important for understanding the meaning. Previously, Google wouldn't understand the importance of this connection and would return results about U.S. citizens traveling to Brazil.
Google explains:
"With BERT, Search is able to grasp this nuance and know that the very common word "to" actually matters a lot here, and we can provide a much more relevant result for this query."
Walmart and Target Ramp Up Features and Personnel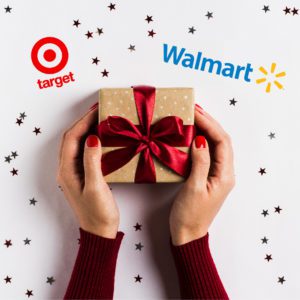 Walmart is offering three new shopping tools this holiday season to improve the customer experience:
1. Gift Finder: This online tool allows customers to shop on Walmart.com and discover gift idea options for 40 different types of gift recipients. Gift givers can select age, gender and price range, and the Gift Finder auto-populates recommendations.
2. Scannable Toy Catalog: Shoppers with iOS and Android devices can scan Walmart's seasonal toy catalog and shop for the specific products in the Walmart app.
3. Free Next-Day Delivery: Shoppers can order hundreds of thousands of products and have them delivered the next day on orders of $35 or more. Walmart says exclusions apply during "peak days" for free next-day delivery.
"Check Out With Me" and "DotCom Store" are two features from past years that will continue this year. Check Out With Me is a feature available in all Walmart Supercenters that allows shoppers to check out in store aisles with designated employees. DotCom Store allows shoppers to place an order online with a Walmart associate if an item is unavailable in store.
Target recently announced nearly $50 million in new payroll employees for the holiday season. Target will also be offering members of their free new loyalty program, Target Circle, early access to select Black Friday deals. Target is also offering same-day fulfillment options via Drive Up at the store or Delivery with Shipt.
September's Nonstore Retail Sales Show Largest Growth in Decades
U.S. nonstore retail sales are a proxy measure for ecommerce performance. This September, this metric increased 15.6% from September 2018. This is the highest year-over-year September growth rate since 2000, when it was a 16.4% increase, and nearly double the 8.2% increase in 2018.
So far in 2019, only July saw a higher monthly year-over-year gain than September, with nonstore sales showing a 17.8% jump overall. While this is impressive, this high number is largely attributed to Amazon Prime Day, making September's high sales seemingly more significant.
In September, nonstore sales accounted for 63.8% of all retail gains, or 63.0% when excluding the estimated sales of fuel. Total retail sales jumped 4.5% year-over-year last month, or 4.4% without fuel.
Both total retail growth rates represent the highest lift since 2014 and more than double the monthly year-over-year growth seen in 2018. When isolating traditional in-store sales, September's growth reached just 2.0%, but that's still an increase over 2017's 0.8%.
Looking for more industry insights? Check out our other recent installments: