Latest stats: Consumer electronics + COVID-19
COVID-19 pushed US adults to spend more time with digital media than ever last year. Consumers spent nearly 8 hours online per day – up over an hour from the year before and 90 minutes from 2018. In line with that increased digital time, the consumer electronics industry has seen some significant growth.
Consumer electronics are projected to bring in over $79 million in ecommerce sales in 2022, a 7% increase over 2021.
Computer products and consumer electronics digital ad spend is forecasted to grow 28.2% to hit $14.93 billion in 2021.
Digital ad spend in the electronics category will account for 9.2% of all digital ad spending this year.
Globally, consumer electronics ecommerce is expected to grow to $343.34 billion in 2021 from $310.23 billion last year.
By 2025, the global consumer electronics ecommerce market is projected to be worth over $511 billion.
Consumer electronics saw nearly 16% revenue growth last year.
Consumer electronics is the fastest-growing digital ad spend category, seeing 18% growth in 2020.
The consumer electronics industry actually saw a negative growth rate in 2020 with a loss of 2.2%, but that's expected to bump up again by 4.3% in 2021.
How COVID-19 has transformed ecommerce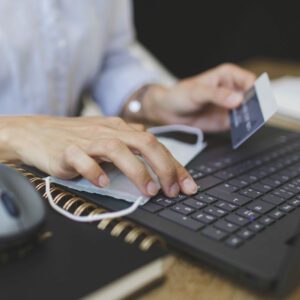 After surging nearly 20% last year in light of the pandemic, US retail ecommerce is expected to see smaller but still significant 8.7% growth this year.
Revenue from ecommerce is expected to reach $469.3 million in 2021 and hit $502.6 million by 2022.
US retail ecommerce revenue was just $285.9 million in 2017. By 2025, it will be nearly double that at $563.4 million.
Ecommerce growth is definitely not expected to experience any significant surges comparable to what it saw last year, when it grew from $360.1 million to $431.7 million in light of the coronavirus pandemic. That $71.6 million growth is the same amount of growth that ecommerce is expected to see from 2021 to mid-2025.
Pandemic propelling holiday ecommerce sales forward
It's no secret that ecommerce has soared in light of the COVID-19 pandemic. Online shopping reached levels last year that it wasn't projected to until 2025.
The holiday shopping season will be no exception. Ecommerce is projected to account for a record 18.9% of the total $206.8 billion in holiday sales projected for this year.
That means ecommerce is projected to bring in $39 billion in holiday sales in 2021.
Ecommerce delivered $32.5 million in holiday sales in 2020, an 32.5% increase over 2019 when ecommerce holiday sales capped at $19.6 million. With the pandemic transforming the digital landscape, this year's holiday ecommerce sales will be nearly double that.
Home goods trends in the pandemic age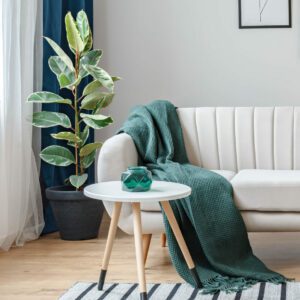 A myriad of sectors within the home goods industry have seen incredible growth over the past year, including furniture, homeware, décor, and bedding.
At the height of the pandemic, what sectors within the home goods industry were thriving the most? Monthly home furniture sales climbed significantly last year, up 79.1% from April to May 2020 and 37.4% for May to June 2020.
Where are consumers getting their home goods? Looking specifically at brick-and-mortar, Walmart stores account for 11% of homeware and home furnishing sales, followed by Target and HomeGoods (each at 7%) and Bed Bath & Beyond, Amazon, Lowe's, and The Home Depot (all at 5%).
Bed Bath & Beyond, Ashley Furniture Homestores, IKEA, and Williams-Sonoma were the leading US furniture & home goods retailers in 2020. Bed Bath & Beyond had the top furniture & home goods sales in 2020, followed by IKEA. Additionally, Wayfair and Amazon capture a combined 63% of online furniture sales.
Digital emerged more than ever as a channel for consumers looking for home products. 58% of US Millennials and 37% of Baby Boomers are more likely to buy furniture online now than they were pre-pandemic. Additionally, pre-pandemic, furniture and home furnishing ecommerce was projected to reach $76.80 billion in 2020. That number is now expected to be $92.32 billion – a $15.5B increase over what expert marketing analysts expected.