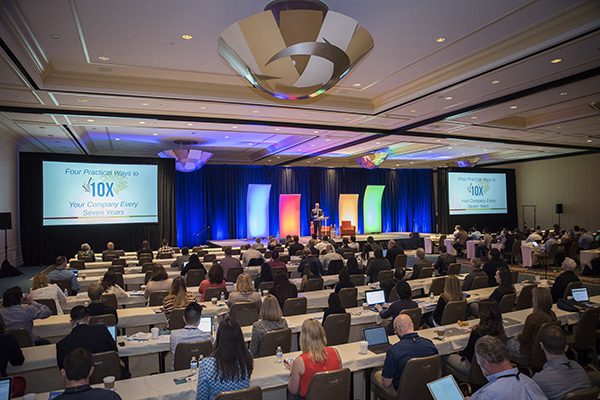 One of our goals at the Summit is to celebrate eCommerce retailers' accomplishments and help other retailers learn from their success. We look for common threads to identify what the success factors of typical ecommerce professionals look like.
The explosion of ecommerce disrupted the careers of most of our speakers—in a good way—and changed their workflow forever. When we recently interviewed Tiffani Frey, Ecommerce Marketing Director of US Patriot Tactical, she described a story—not too dissimilar from most of this year's speakers—that was too compelling not to share…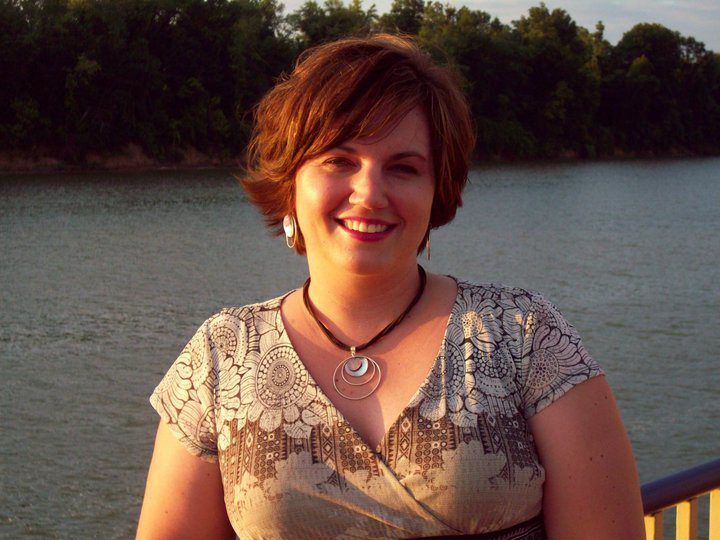 Ecommerce Background and Challenges
ROI: "Tell us about your background in ecommerce."
Tiffani: "In my first professional job, I was the order processing clerk for an ecommerce company and they were probably one of the first ecommerce companies in the world. It was called Safe Harbor Computers, and they started off as a small computer reseller in a strip mall and they sold a lot of games and word processing stuff. Their main sales methods were a bulletin board system and a catalogue they mailed out every month. But then the internet came along. The owner's son, I think he was a teenager at the time, like a senior in high school–a year or two younger than I was–he was really into computer programming and he wrote their first website and they never looked back. It was just always online at that point."
ROI: "What's the biggest change you see in today's technology that would have made those first few years in ecommerce much easier?"
Tiffani: "We didn't even have mice on our computers. It was all arrow keys. And we were processing everything and orders were coming in online. It's kind of funny….I remember the day we got our first 32 megabyte RAM in. I was in the shipping department we opened the shipment and we pulled it out and everyone gathered around to look at it  and it was like, 'AAAAH!' The same thing happened when we got our first shipment of 14.4 modems."
Career Opportunities
Tiffani really was there from the start, but the arrival of ecommerce was just the beginning of her career development.
Another common thread we see in ecommerce leaders is that they are powerhouses of adaptability and veritable jacks-of-all-trades. They have a diverse resume that has forced them to learn tasks that, unbeknownst to them, would drive their future thought leadership.
ROI: "What was next after Safe Harbor Computers?"
Tiffani: "I went to work for a software company that sold their software online in downloadable form. That was one of the first forays in downloadable software, which was kind of a big deal at the time. I was working sales and marketing there–another small company with 5 or 6 employees. Just 4 programmers and me. I did all the phone answering, I did tech support, I wrote the product manual, and I did demos at tradeshows. They bought a magazine, and then I transitioned over to the magazine side of things, doing graphic design and handling the subscriptions."
ROI: "Those are a lot of hats to wear! So was handling the magazine when you got started in content marketing?"
Tiffani: "Well, we created a blog, but the challenge we had–and I still find this with all content marketing– was getting content. I was always pushing for the blog to be helpful and not sales-oriented, always trying to post how-to articles. Our focus was the video and animation industry, kind of a niche market in the computer world. We created videos on how to get the best lighting and things that weren't really related to products. But it definitely built up our fan base.
In a later job with Wonderlic was when I really got my feet wet with content marketing. The Wonderlic name is familiar to a lot of NFL fans. They use the Wonderlic test as part of the process for vetting college football players for the draft. I was their marketing and communications manager, and it wasn't B2C at all. It was all B2B. There was no ecommerce–we didn't sell anything online. But that's where I really dove into content marketing. We had a blog, and mostly we would gather the topics from interviewing the customer service reps and the sales rep. We would find out the questions they get the most often or misunderstandings they get about the products."
The Journey to U.S. Patriot Tactical
While honing those jack-of-all-trade tasks, ecommerce leaders identify a specific passion and expertise that they then pursue in a more specialized role. Tiffani was no exception.
ROI: "Tell us more about your current company's content marketing strategy."
Tiffani: "In my current job at US Patriot Tactical, content marketing was really my focus the first year and a half that I've been with the company. I've been here just over 3 years now. When I came in, it was all SEO and I had to back my boss down a little bit that SEO is content, it's not keywords. It probably took him 9 months to stop asking me which keywords we ranked for. It took quite a while to convince him keywords were not the focus anymore. It was answering questions and being helpful.
I'm really, really passionate about content marketing, whether it's B2C or B2B. To me, helping people answer questions breeds trust, and trust is the only way you will ever make a sale. So no matter what the industry is or what your customer looks like, if they don't trust you, you will never, ever sell to them."
ROI: "Right on! We are so excited to hear you talk more about this at the Summit. Can you give us a sneak peek of your session–maybe a little more info on how to earn your prospects' trust?"
Tiffani: "The first thing I want to do is actually define content marketing and talk about why it works. The main reason is that content marketing, when used effectively, drives emotion. Whether that emotion is relief because they finally know the answer to a question, or anger because it's a topic they strongly disagree with, or laughter because it's a cat video-whatever, there has to be emotion there. Otherwise they don't attach to it. The response is that they share it, so that's how you get it out there. And from that comes trust. You may not get a single sale off that piece of content directly, but you're building your name and your brand and that trust factor. Then when they encounter you in some other way, they already have the warm fuzzies for you, so the sale is easier."
ROI: "How has that approach worked well during your time at US Patriot Tactical?"
Tiffani: "We did very limited work with content before I came on board, and we will talk about what happened since we started the blog, since we really started focusing on social media, on the content the on our site (the product descriptions)–that's content marketing. We launched our blog in 2014, and in 2015, people whose first touch was our blog brought in almost 5% of our revenue in 2015. But if you look at direct revenue, people clicking over from the blog to our website, it's less than half a percent of direct revenue. So content marketing brings in very indirect revenue, but again, it's just that trust factor. And people who visit our blog–their LTV is 18% higher than people who have not been on the blog.
There are a lot of objections that companies have to content marketing; there are a lot of roadblocks in getting this going. There is investment, but the investment is more in time than money, and the rewards are big if you do it right."
Our speakers this year (and every year) are incredible. We love celebrating their accomplishments and identifying the patterns of successful ecommerce professionals to give our attendees a clearer path toward their personal goals. See Tiffani and other seasoned marketers at the Summit next month in Orlando. Find out more here.