The holiday season excitement and preparations are in full swing here at ROI Revolution and for many brands.
While this time is very exciting, it can be easy to get lost in the hustle & bustle and forget about post-Q4. But now is the perfect time to begin prepping for the new year and your new business goals.
Your yearly marketing planning will look a little different, with 2020 being the year of uncertainty, the pandemic not yet over, and unforeseeable Cyber Week performance still a few weeks away. Nevertheless, taking the steps to think through and create a strategic marketing plan now is vital to ensuring the success of your business in the new year.
Evaluate Your 2020 Performance YTD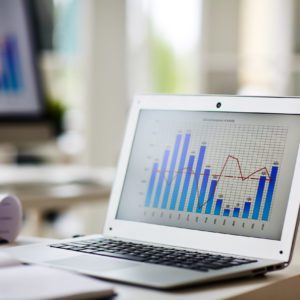 In the dynamic market that the world is experiencing right now, unprecedented change has caused businesses to be affected in different ways. It's harder than ever to predict what is coming next. Taking the time to evaluate and benchmark this year's performance against last year or your pre-pandemic core business objectives can help lead the way in projecting your future initiatives.
Depending on your business performance year-over-year, you may want to also look at quarter-over-quarter data to determine whether your performance has been consistent throughout the past 10 months and if you expect the same rates (whether it's growth, flatness, or declines) leading into the next year.
Your data may be inflated or deflated due to a few months of extreme variance and it may be more reasonable to base projections off more recent data (for example, Q3 2022 vs. Q3 2021).
Lastly, we recommend not only looking at your overall ecommerce performance but also breaking it down by channel (i.e. paid search, social media, email, organic, etc.). This will allow you to granularly benchmark performance YoY and have a better understanding of the full digital marketing landscape.
Determine If & Where There Is Opportunity
Once you have benchmarked your performance, it's time to evaluate where there is room for opportunity. Opportunity may consist of:
Areas that are performing better than expected and have room for additional budget and/or room for additional testing in 2021
Areas that aren't seeing profitable growth where it makes sense to lean into regarding resources or additional partnerships
For example, if your paid search account is exceeding your profitability target (ROAS, ROI, or ERS), you may be leaving additional revenue on the table. Re-evaluating your budget may allow for additional room for growth and testing such as display or prospecting efforts, investing more in Smart Shopping, etc.
On the flip side, if you have noticed that your conversion rates sitewide have been declining YoY, it may make sense to look into and invest in a conversion rate optimization specialist who could provide recommendations and execute tests for on-site strategies that results in higher conversion rates.
ROI Revolution offers services across Amazon, Google, Facebook, conversion rate optimization, SEO, and Display efforts. Each service offers a complimentary account and campaign analysis where we offer various opportunities for improvement and ways to succeed in your goals.
Discuss and Define Your Goals for 2021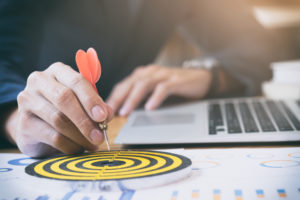 Once you have benchmarked your data and defined areas of opportunity, it's time to determine your goals and core business objectives. It's our recommendation to think through and create a SMART goal that is specific, measurable, and time-bound, which realistically allows you to plan marketing initiatives for the new year. Without a goal, it's nearly impossible to think through how much you are willing to invest in order to profitably reach the goals you have set out for the company.