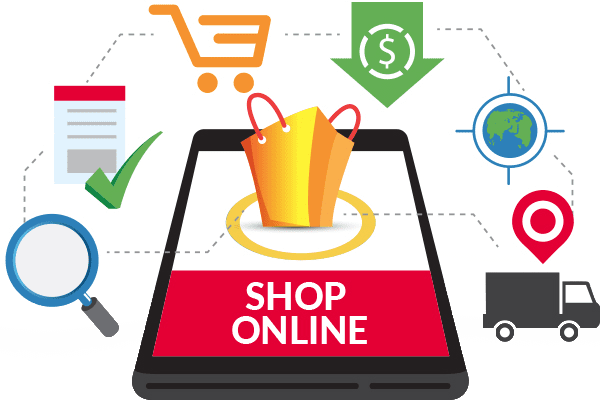 The struggle of getting visitors to your site is a challenge, but you have researched and optimized and are doing it. Unfortunately, it doesn't end there. Your next step is turning these visitors into sales, downloads, or whatever your conversions are, a challenge of its own. By optimizing a few aspects of your site you can increase your conversion rate, one of the most important metrics of your site.
Here are some things you'll want to take a look at to help you optimize your conversion rate:
Help your visitors find your product
The first step to increasing your conversion rate is making sure people can find your product. Buyers will abandon your site if they can't find what they are looking for. Even if you offer it, they won't know that if they can't find it.
The two most commonly used tools to find a product are the search box and the site navigation.
Search boxes present a few challenges. People often misspell their keyword, or use a different word than what is used on the site. Integrating an advanced search software into your site will address this. Choose one with an advanced search algorithm featuring spell check, bigram matching – a tool to match words that are similar but not exact to the words in the searchable index, and stemming, which removes the suffix of the word so the root words match. You can also make your searchbox more user friendly by incorporating autocomplete and faceted search, which enables the user to refine their search by specific details such as date, price etc.
Site navigation is not always thought of as the primary search tool. But, according to a study by Kissmetrics, more than half of the polled audience preferred the use of on-site navigation. People using the navigation also tend to view more pages. However, poorly constructed site navigation can not only hurt your site usability, but your SEO as well.
Planning out the navigation takes thought and some experimenting. You can also try a few menu options to see which layouts work best with your site and products. Make sure you are using meaningful labels, user friendly categories, and subcategories. When doing this, think of the people viewing your site. Are they looking for something specific? Are they looking for a range of products? Perhaps they are looking to see if there are new products or for idea inspiration.
Make sure that visitors can find what they want. Don't lose shoppers to unsuccessful searches or confusing site navigation.
Product and information display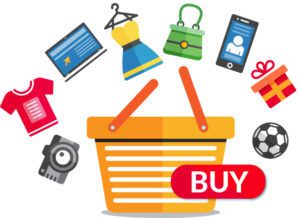 Now that they have reached the product they were looking for, your next step is presenting it.
The presentation of your product will play a big role in your customers purchase decision. Images provide the first impression of the product, and it is therefore extremely important to have quality pictures. Bigger pictures have been proven to increase conversion rate, however pictures with large file sizes can hurt your SEO. To help balance this, Photoshop has a "Save for web" option and with compression programs such as Caesium you can enlarge an image while keeping the file size small.
Showing the product being used provides a frame of reference for site visitors. Features such as zoom capability and multiple angle views can be very beneficial in some industries such as apparel.
Product videos are becoming more and more common. According to Kissmetrics, customers are up to 85% more likely to purchase after watching a product video. Even non-product specific videos have been proven to increase conversion rates
While a detailed description should be included in an information tab, the product's key selling points should be displayed prominently.  A clear and compelling call to action such as "Buy now" or "Add to cart" should be attached to each product as should pricing and availability.
Additionally, providing a useful tool to help a client choose the product that works best for them such as a size guide will help boost the shoppers confidence in their purchase.
"Don't judge a book by it's cover" may be the old saying, but it is not the reality in ecommerce. Presentation is everything.
Shipping details and return policy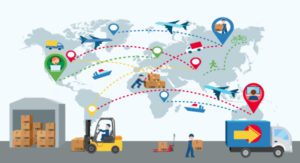 The number one reason for shopping cart abandonment is shipping related. 44% of people polled cited  high shipping costsas their reason for abandonment. Take a look at your competitors, staying competitive with their shipping policies is a major aspect of staying competitive overall. Free shipping is always ideal, but if it you can't afford to offer that, consider offering a flat shipping rate that encourages shoppers to add items to their carts. Trying to profit from your shipping will only hurt you in the end, it is best kept as cheap and simple as possible.
Your shipping details are a selling point for your site, details like the cost and expected delivery date should be displayed prominently.
Your return policies are a selling point as well, and stating them clearly raises the confidence of your customers, 67% of shoppers check the return policies before making a purchase. Online shoppers struggle with the fact that they cannot see the product live before purchasing, and feel comforted by a clear and generous return policy. Clear product display and details has been proven to lower return rates. Adding a tag line such as "Worry Free Ordering, 30 Day Returns" turns your policy into marketing.
Shipping and returns policies play a major role in a consumer's decision, staying competitive with your policies and stating them clearly will put you a leg up with your competitors and increase your conversion rate.
Add-to-Cart, Checkout, Shopping Cart and Payment Options
Add-to-cart is one of your most important calls to action, it's the bridge from "looking around" to "looking to buy" and should be clear and distinguished from other elements on the page. Once the add to cart button is pressed, the item is added to their "basket", the customer should be given the choice between proceeding to the checkout or to continue shopping. Keep a persistent cart, when a customer adds something to a cart, don't let the cart contents expire. Make sure the cart is visible in case they were researching and planned to complete the purchase later.
A user-friendly cart is more likely to generate a sale. Some key features to include in your shopping cart are product photos, product name and price, the ability to remove an item, save for later, and the capability to change product options such as size or quantity.
17% of shoppers who leave before paying attribute it to a lack of trust in the security of the site, adding a security patch helps build trust in your site.
Multiple payment options increase the likelihood of a transaction – as a general rule, the more the merrier. Aside from catering to different people's preferences, trusted names such as Paypal and Amazon Payments also increase confidence in the security of your site.
Upon checking out, displaying the total savings on sale items and even a price comparison to other stores will help with the purchase satisfaction and potentially lead to returns and referrals.
You're almost there, your customer has already added an item to their cart. Make sure the purchasing process is clear, smooth and trustworthy so you can convert that visit into a sale.
Related products and product reviews

Product reviews serve two functions; The primary function is to boost the shoppers' confidence in your product by creating a community of happy customers. Product reviews are an integral part of conversion rate optimization and increase revenue by 62% per online visit.
The other function they serve is SEO. Pages that are frequently updated with fresh and unique content rank higher on Google. Customer reviews is an easy and effective way to produce that.
When setting up review capabilities it is important to give users the ability to rate a review as far as how helpful it was and have the ability to sort reviews by date or by ranking. Software is available to collect merchant reviews, product reviews, video testimonial and even to syndicate your product reviews directly to Google.
Adding related products is another way to increase sales. The two most effective related products are "Customers who purchased this also purchased…" and pairing products such as "Goes well with…". These suggestions help you present more of your available products to a targeted crowd, and encourage "joy shopping" to heavily engaged visitors.
Every industry, product and site is unique and the way to optimize each site varies. By focusing on making the shopper's experience as pleasant as possible and testing what works best, you are sure to see a rise in conversions.
121eCommerce is a certified Magento development agency that loves web development, ecommerce, and blogging about both! Want to learn more? Check out our 121e Blog.