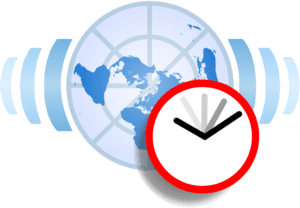 Ecommerce is booming around the world. There's no denying the rapid pace and constant evolution of the ecommerce industry. Every year more and more shoppers are turning to the internet for more convenience, better product selection, and the lowest prices. According to the Centre for Retail Research, online shopping in the U.S. accounts for 11.6% of the total retail market share. And over half of the U.S. population shops online.
As a retailer, you know (and probably recognize) the growth happening in your own business as online shopping becomes more popular. However, this rapid growth means you have to be poised and ready for anything when it comes to driving qualified traffic to your site and creating more sales.

The Opportunity
The market share of online sales versus offline sales continues to grow. The U.S. is second only to the United Kingdom in online retail market share and is followed by the rest of the European Union. This year, online holiday shopping is estimated to grow by 14.5% – another double digit growth year! With this amount of opportunity, you can achieve record results, if you are willing to do what it takes to find success in the online marketplace.
The advancement of mobile and increased importance on personalization means you cannot ignore effective ecommerce strategies. To keep up with these changes, ecommerce solutions (i.e. email, automation, website design, etc.) are changing at lightning speed as well. But the core basics of ecommerce are the same – drive traffic and convert that traffic into buyers.
Driving qualified traffic and then converting those site visitors to customers are the two most important activities for any online retailer. You are in a constant state of trial-and-error and should always be on the lookout for better (more cost effective) ways to attract potential customers to your site.
So, how can you stay current and relevant for the sake of your online store's success?
The answer is to keep consuming knowledge. There is no shortage of information or materials available to you about your industry and ecommerce. However, if you are not investing in yourself, your business, or your team, you will fall behind.
There are many ways that you can dedicate yourself and your team to perfecting their craft of driving MORE traffic and BETTER conversions:
Access online resources – ecommerce vendors are consistently developing valuable content about how to improve your traffic, create more referrals, write better emails. You name it; there is a whitepaper by a professional out there to help you. Consume this information and apply it to your business.
Attend online events – webinars and web clinics are valuable ways you can learn more about new offerings, strategies or techniques. Similar to the online resources, professional ecommerce solution providers offer online web events to fit your schedule.
Take your team to conferences & training – some of the best places to learn more about your business is to get off-site and take your team to a conference where they can learn from other retailers and solution providers about the latest innovations. These conferences can be specific to your industry or more general ecommerce – either way there are plenty of options for choosing the right conference to attend.
Even if you hire 3rd party vendors to assist with each element of your store's operation, you must commit yourself to understanding what it takes for these people to operate your business. Communicating effectively with your email partners, landing page designers, web developer, or paid search marketing teams comes from having a basic understanding of what they do for your business.
Getting a Jumpstart on 2015…
At our Retail Traffic & Conversion Summit 2015 in Orlando, Florida, we have assembled a top-notch agenda dedicated specifically to educating you on the best ways to drive more qualified traffic and create better conversions for your online store. This two-day conference is designed exclusively for ecommerce retailers and will only contain the best strategies that apply to drive more online sales profitably.
Each day has a unique agenda with tracks for both traffic and conversion topics that are proven to work:
Watch Google's Director of SMB Sales discuss innovations from Google (a behind-the-scenes look at Google's core principles and development plans for the future). MECLabs' Jon Powell will be featuring their strategic formula for web conversion success based on their extensive marketing research. Also, hear how real-life retailers handle the traffic hurdles of email marketing automation.
A poignant pair from Chief Supply ecommerce retailer will feature their ideas on maintaining your ecommerce engine in a session titled "The Virtual Mechanic". Plus, retailers can hear the impact of making emotional conversions and ideas on how to execute a conversion optimization blueprint. For traffic sources, a team of retailers will highlight their marketing strategies that are an alternative look at Search Engine Marketing (i.e. not your standard Google AdWords approach).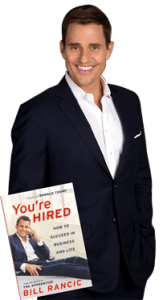 A lot of information will be jammed into these two days. But a keynote address from Bill Rancic (Donald Trump's first-ever winner of The Apprentice) will be a compelling look at how to think long term in a short term world. Bill will pull from his own personal experience as an online retailer and entrepreneur to share his insights for creating long term strategies for your business. Plus, Bill will be spending some time with our guests in a Meet & Greet session, so you could ask him your own pressing business or ecommerce questions.
There will be a lot of options for conferences in 2015. This summit will be the best way to get your business off to an early and strategic start on the two most important parts of your ecommerce store – traffic and conversions.
For more information about the 2015 Retail Traffic & Conversion Summit, visit www.RetailTrafficSummit.com.