Maintaining Margin in a Marketplace-Heavy World with Plow & Hearth Director of Digital Acquisition, Jessica Thompson
The ROI Revolution Ecommerce Marketing Summit has put together a stellar lineup this year!  Stacked with savvy industry veterans discussing a wide range of topics including Amazon, email marketing, Facebook, Q4 prep, attribution, and marketplace margins, this event is sure to provide you with the knowledge to solve the problems that retail, brand, and ecommerce executives alike are facing on a regular basis.  
We've put together a brief preview of a few of this year's speakers in order to give our attendees a glimpse of what they can expect to learn at this year's event.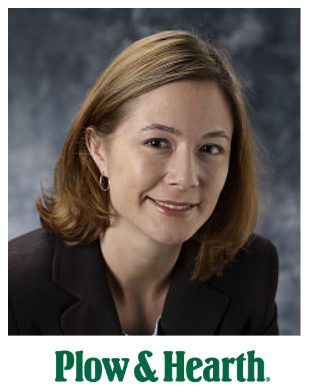 Jessica Thompson has 15 years' experience driving visibility and qualified leads as the Director of Digital Acquisition for 5+ retail brands at Plow & Hearth, LLC. She is responsible for each brand's paid search, display, shopping data feeds, remarketing, SEO efforts, affiliate programs, as well as retail and wholesale marketplace expansion.
Outside of the workplace, Jessica enjoys daily walks on the beach with her husband and three children, throwing a football, looking for shells, or fishing off the pier.
We recently had the pleasure of sitting down with Jessica to discuss today's ecommerce landscape and the ways she manages to keep ahead of the curve. Here's what she had to say…
ROI: What excites you about the ecommerce world?
Jessica: It's the same thing that it was when I entered the ecommerce space – it's constantly changing. I like to constantly learn new things and this landscape affords me that. Another thing I find exciting is that if you're doing the best you can for the customer, at the end of the day you'll win.
ROI: Over the years, have any of the developments in ecommerce surprised you in any way?
Jessica: Definitely Amazon. We onboarded Amazon in August of 2010 for one of our brands, and it outperformed so drastically that I actually had to cancel my vacation to onboard the other brands before the holidays. I don't think anyone really expected Amazon to be as big as it is today.
It's kind of a double-edged sword: you don't expect it to be that good, but it is, so you're profitable, but at the same time you're kind of expecting that other marketplaces could be just as good if they get their act together, and you're also expecting that Amazon is going to potentially come down off their high at some point, and so what would that landscape look like when that does occur, if it ever does occur?
ROI: If someone attends your session, what is the #1 way they will impact their marketplace revenue for the better when they come back to the office?
Jessica: Attendees will be able to better identify and determine which of their products would be good selections for various marketplaces. The first step in this process is always starting with a margin analysis.
Determining which products could support the margins & then layering in the marketplace costs — marketplace fees, shipping, etc. They will also have greater visibility into how best to perform an audit for their product array and determine which marketplaces would be best suited for their various product offerings.
ROI: Are there any  big (or maybe lesser known) no-no's you plan to discuss that would inhibit companies from finding success and growth in their online sales?
Jessica: Not making adjustments with various digital marketing programs is a no-no.  What could be a positive one day could be a negative the next day. There is an eb and flow to how the different programs perform.  The solution being if you're able to show that you're seeing positive results in one place but not in another, you need to take time to figure out what can be done better, what should get more of your attention and what should get less attention or eliminated.
ROI Revolution Summit 2018
This will be Jessica's first time speaking at the ROI Revolution Summit and we can't wait to see her presentation!  Join us on Thursday, September 13th to attend her session, "Maintaining Margin in a Marketplace-Heavy World," where you will learn the most effective methods for driving revenue through various leading marketplaces.
Ready to Reserve Your Spot?
Visit the 5th Annual ROI Revolution Summit website to learn even more reasons why this event is one you can't afford to miss! Grab your ticket today at our discounted offer of $695 and be sure to stay tuned as we will continue to share a bit of behind the scenes in the weeks leading up to the event.