Live With Google: Cyber-Centric Holiday Success. Online holiday sales are expected to reach as high as $196 billion between November, December, & January. Join ROI and our expert partners from Google for a presentation and live Q&A on November 10th at 11 am ET to unearth strategies for Q4 and post-holiday success. Claim your spot!
Turbocharged ecommerce shift brings 31.8% QoQ increase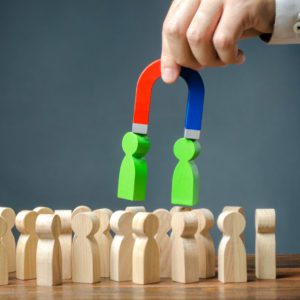 Consumers spent nearly $212 billion on ecommerce between April and June 2020 according to new data from theUS Department of Commerce.
This nearly 32% increase clearly paints the picture of ecommerce's growth during the pandemic. US ecommerce sales were only up 2.4% quarter-over-quarter in the first three months of the year. Now, ecommerce accounts for 16.1% of all US sales, compared to 11.8% in Q1.
Retail sales, however, continue to decline, down 3.9% QoQ in Q2 after a 1.3% decline in Q1. Grocery, office supplies, electronics, and, of course, essential goods are some of the categories that have grown the most online during the pandemic.
BOPIS sales up 259% due to COVID-19
Buy online, pick up in-store (BOPIS or BOPUS) surged 259% YoY in August 2020 due to the coronavirus pandemic, with many shoppers wary about the safety of in-store shopping. This equates to a 59% month-over-month increase in August compared to July.
BOPIS also brings consumers the immediate satisfaction of receiving their item almost immediately without having to search for it in the store or wait for it to be shipped. This is an especially attractive option considering delayed delivery and shipment have been significant issues for consumers during the pandemic.
According to an Adobe consumer survey, 33% of consumers have received online orders later than expected and 30% prefer BOPIS or curbside pickup over delivery.
Amazon Prime Day 2020 in a COVID-19 World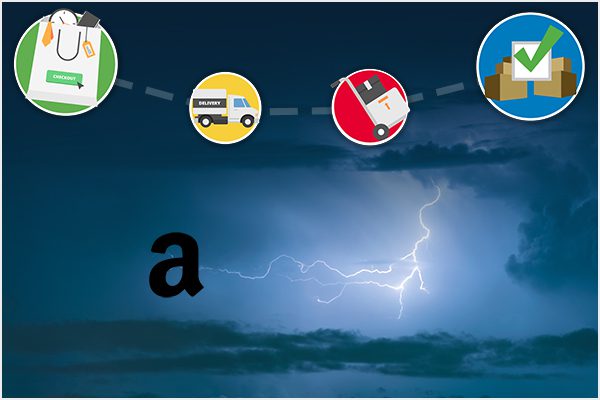 Amazon just announced that Amazon Prime Day 2020 will occur on October 13 and 14 this year after being delayed from July due to the coronavirus pandemic.
In our Amazon Prime Day 2020 Prep video series, we dive into everything from inventory planning to digital advertising strategies. Watch the videos here to make sure you're ready to weather the storm during an unprecedented Prime Day. You'll gain access to the following sessions:
The New Normal for Prime Day in 2020

Inventory Planning + Merchandising

SEO + Retail Readiness

Amazon Prime Day Digital Advertising Strategies
Coronavirus accelerates shift to ecommerce by 5 years
As the pandemic has reshaped life as we know it, it's also accelerated many trends – but the biggest of these trends may be ecommerce. The shift toward ecommerce was happening before COVID-19, but according to new data from IBM, the pandemic has accelerated consumers' shift toward ecommerce by five years.
Ecommerce is projected to grow by nearly 20% YoY in 2020. This growth was even more pronounced at the beginning of the pandemic, with U.S. retail ecommerce up 44.5% YoY in Q2. Also in Q2, Walmart's ecommerce sales were up 97% YoY and Target grew its same-day fulfillment services by 273%.
The top categories consumers have gravitated toward during this shift are alcohol, home improvement materials, and groceries (up 16%, 14%, and 12% respectively), with apparel seeing significant declines.
U.S. department stores may not survive the pandemic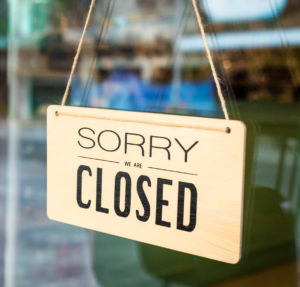 Will the pandemic be the end of department stores? Department stores have held strong to their fashion and apparel categories, but with apparel sales in a free fall across the board, many department stores are hurting as a result of COVID-19. Many major chains are being forced to file for bankruptcy or even liquidate entirely.
According to recent research from the Commerce Department, apparel sales were down 20% YoY in July 2020 after a 20% decline in June.
"Department stores' decline has been masked by the survivors like Macy's […] But that gig is over. The end was in sight pre-Covid." said Mark Cohen, former Sears Canada CEO. "The mall-based department store is in its last stages."
With market share being ceded to retail giants and big box retailers like Amazon, Target, Walmart, and Best Buy, department stores and malls have slowly but surely been on the decline for decades. Department stores accounted for 14.3% of retail sales in 1992, which was down to 3.7% in 2019.