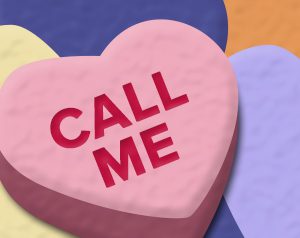 For a more in-depth review of our secret to successful call tracking, watch the on-demand replay of our recent web clinic, Tracking Down AdWords Success: The Mystery of the Missing Metric.
Closing the loop between paid search advertising and phone sales has always been a challenge for eCommerce retailers. But while the challenge is real, businesses who drive 30% or more of their sales over the phone can't afford to not understand where these calls are coming from.
Managing paid search for a company with a large portion of revenue coming in over the phone is difficult, I can tell you that. You can see in AdWords and Analytics that keywords are driving a lot of traffic to the website, but you can't see them converting. Are these visitors not finding what they need? Did the ad text not line up with the landing page in which they were taken? Is the product out of stock? Or did they pick up their phone and place an order?
Rosenberry Rooms, an ROI Client, has struggled with this exact problem since launching their paid search advertising efforts almost 10 years ago. Rosenberry Rooms provides high quality designer children's furniture, bedding, décor, and more for parents who want to create a beautiful bedroom, nursery, or playroom for their little ones. With these products come high average order values, customizable options and many questions from potential customers, which are guaranteed to drive phone calls.
Several months ago, ROI partnered with Call Tracking Metrics, a phone analytics service provider, which allows us to gather data on our ads that result in calls. In March, we started using their services for Rosenberry Rooms and it is now an essential tool for the account. We are now able to see keyword level data down to the match type of the keyword that resulted in a call! We can also look at campaign profitability in a different perspective by understanding which campaigns and ad groups drive high call volume.
As we started gathering phone call data we were able to start making several types of optimizations:
Identifying & optimizing bids on keywords that were driving calls but not online sales.
Lowering bids on keywords that were spending money without converting online or driving calls.
Increasing bids on keywords converting online and driving calls.
Now that we can quantify calls coming from our paid search efforts, our client provided us a static average order value that we attribute to unique calls lasting over a certain amount of time (which can be easily segmented within the CTM interface). Using this data we can calculate call volume and estimated phone revenue, which provides us with a total estimated revenue from both online sales and phone sales.
With these metrics, we have calculated a new return goal that includes phone calls in order to further optimize campaigns. Using the new return on ad spend target, we can continue growing phone calls and make paid search spend more efficient. The Engineers at ROI have even created several proprietary tools that work with Call Tracking Metrics so we can quickly gather and analyze the call data. Not only can we further optimize our campaigns, but we now have a more holistic view of results from our paid search efforts.
Since March, when we started tracking calls from paid search, we've seen a 60% increase in phone calls. Peter, the owner of Rosenberry Rooms, mentioned that he has noticed that the quality of calls has improved and are now resulting in larger average order values.
We recently started tracking call extensions with a Call Tracking Metrics number as well. We've now added call extensions to all of our campaigns and can track calls from these extensions separately from our AdWords and Bing Ads sources. As we continue gathering data on these extensions we will be able to analyze how the extensions play a part in the buying process, giving us further insight into our campaign performance.
Editor's Note: Proper tracking – of all your incoming traffic and conversions – is only one step to cutting wasted spend and making your account more efficient. This special report details more ways you can diagnose (and cut!) wasted spend from your AdWords account.