Know This Social Media Advertising Term:
Dynamic Ads for Broad Audiences (DABA): This targeting strategy, similar to dynamic retargeting, is a prospecting tactic used to reach people who've expressed interest in products similar to yours, even if they haven't visited your website. With a Facebook Pixel and a Catalog, use dynamic ad formats to show prospecting audiences relevant products based on their past online behavior.
Facebook & Instagram Report Strong Q4 Growth
After a year full of headlines, Facebook has released its Q4 earnings report and posted exceptionally strong growth in all geographic regions — cumulative 30% year-over-year revenue increase. With increased funding in the Facebook family of apps and a renewed focus on the privacy of users, even analysts are bullish on the future of the social media giant.
"Our community and business continue to grow," said Mark Zuckerberg, Facebook founder and CEO. "We've fundamentally changed how we run our company to focus on the biggest social issues, and we're investing more to build new and inspiring ways for people to connect."
Pin & Shop All in One Place
Pinterest advertising, typically known for aiding in brand awareness and product discovery, now offers new catalog and Shopping campaign capabilities, making the platform even more of a shopping destination.
Similar to Facebook's dynamic product ads, brands are now able to upload their entire catalog to Pinterest and create product pins for each item. Paired with the new Shopping campaign objective, advertising efforts can now be conversion-optimized. These features expand Pinterest's offering of dynamic advertising, where a user's specific interactions determine the content of the pin they see on the platform.
Scroll, Swipe, & Shop on Instagram
You can now purchase your favorite products without leaving Instagram. Instagram's latest shopping addition allows users to check out directly from a shopping post by selecting a size and color and proceeding to checkout all within the app. Once you've made an initial purchase, Instagram provides tracking updates on shipping and delivery inside the app. While Checkout on Instagram is still in beta, you'll see many popular brands testing this feature over the coming weeks.
Facebook Plans to Offer More Privacy Controls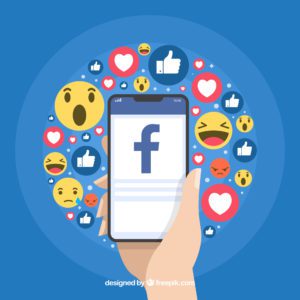 After announcing its initial development in the fall of 2018, Facebook will officially roll out a tool allowing users to clear their history in Spring 2019. This development comes on the heels of the Cambridge Analytica news in early 2018 and Facebook's new focus on transparency and protection of user information.
Appropriately referred to as the 'Clear History' tool, this will be a GDPR-style privacy feature that will let users delete information the social network has collected on them via third-party apps and websites. While the specifics of this tool are yet to be released, capturing and utilizing first-party data will be more important than ever for ad targeting.
Pinterest & Snapchat Take on the World
International businesses now have more options for advertising on Pinterest and Snapchat. Pinterest recently extended its advertising to four more countries: Germany, Austria, Spain, and Italy. This is the platform's first venture into non-English speaking countries, with more testing underway in the Netherlands, Belgium, Portugal, and Switzerland.
Similarly, Snapchat started a beta test of eight new languages in hopes of maximizing its international reach. With the majority of these languages spoken in the Indian market, India is now a "key growth region" for social media apps with more Facebook users than the US and the second-largest smartphone market. With the continued global expansion of these platforms, international marketing opportunities are on the rise.
Looking for more opportunities for growth with social media advertising? Download our exclusive ebook, The Facebook Ecommerce Advertising Dilemma. This action-packed guide will walk you through the different advertising options available on the platform and how smart marketers are leveraging Facebook's powerful audience targeting to grow their brand. Get your complimentary copy today!