You've Piqued My Pinterest
Pinterest has had a banner Q4: 250 million monthly users, ranked November's most popular social media app by online users, and over $1 billion in revenue in 2018. The "save-it-for-later scrapbook" is rapidly evolving into a "buy-it-now marketplace."
Using a new feature, "Shop The Look Pins," you can create clickable ads that are inclusive of up-to-date pricing, stock information, and links driving to website product pages. These ads led to 40% revenue growth in Q3, a welcome opportunity to the 1.5 million businesses who use Pinterest, and who are looking to capitalize on the 93% of Pinterest users who state that they use the platform when they are planning a purchase.
Snapchat Loses Users, Earns Revenue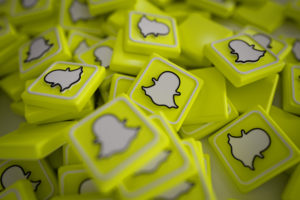 While Snapchat entertains 188 million daily active users, with users averaging 25 visits per day, they've seen a decline in users throughout 2018. But an emphasis on advertising has allowed for an uptick in ad revenue to $298 million in Q3, a 43% YoY increase. According to Internet Retailer, the cost of advertising on Snapchat has delivered savings of hundreds of percentage points in CPM and CPC, and a survey of online sellers said its "Shoppable Snap Ads" delivered engagement rates that were up to 17 times higher than Facebook.
Can You Spare a Screen?
A popular Facebook study revealed that 94% of participants keep a smartphone on hand while watching TV. Through Facebook's Target Rating Point (TRP) Buying system, businesses can sync their social advertising to run between, throughout, or after their TV campaigns.
Why is this important?
The study found that the Ad Recall Lift (a popular Brand Awareness metric) was a whopping 18.9% when Facebook and TV ads were used in conjunction, compared to 14.8% when TV was the only advertising medium, and 8.9% when Facebook was used by its lonesome.
Teen Engagement With Social Platforms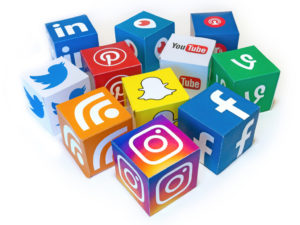 According to investment firm Piper Jaffray, 85% of teens use Instagram at least once a month, just ahead of the proverbial social media leader, Snapchat, at 84%. Instagram's appeal to marketers is also growing: "Instagram continues to show dominance in selling, as teens overwhelmingly prefer brands to contact them on Instagram vs other channels". But while Instagram is climbing in engagement, Facebook has witnessed a drastic decrease. Only 28% of 15-year-olds used Facebook in Fall 2018, down from more than 40% two years ago.
Interested in seeing how our social media trends have changed since Q3? Check out the first edition of "The Social Media Water Cooler."
If you need help keeping up with these changing trends, schedule a complimentary 20-minute consult. Our team of experts will take a look at your current strategy and offer up actionable steps and key insights to move your business forward and grow your brand and social media presence.