Optimizing your website is one of the largest factors in being successful in the world of ecommerce. If you don't have a solid website experience, you aren't going to get repeat customers. You'll also receive negative reviews and feedback that can seriously harm not only your SEO, but your brand as a whole.
It's important to understand the best practices for website optimization and what you should avoid. In part one, you'll learn about creating killer content, becoming a thought leader, and optimizing for mobile.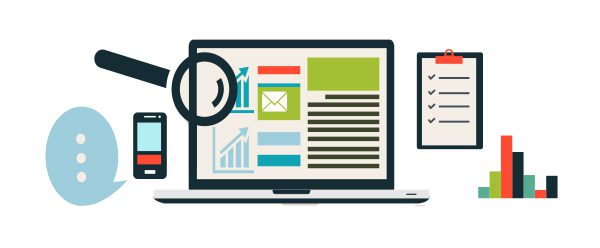 Part two will go into detail on some of the behind-the-scenes components of websites, so make sure you check back here tomorrow. The link will be posted at the bottom of this blog once it is available.
What to do:
Become a King of Content
Think of creating content like building a house. You need to start with a solid foundation before you add in all the bells and whistles.
The first step is determining who your target audience is.
Are you selling luxury jewelry to upper class women? Then your content should probably be tailored with extravagant photos and copy that speaks of decadence and grandeur. Are you selling power tools to construction workers? A more rugged, straight-forward site probably makes the most sense.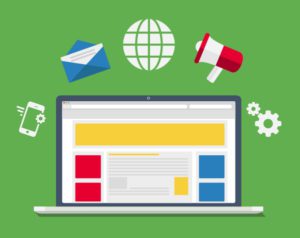 But don't just make assumptions on what kind of content you should be creating. Do some research!
Try and tailor the content to what your target demographics like. If you're unsure of what they like or who they are, you can start by creating buyer personas. This blog post can help you better understand buyer personas if you're unfamiliar with them. Utilize these to tailor your content to your customers wants and needs.
What NOT to do:
Don't Create Fluff Content
This should probably go without saying, but you wouldn't believe how many websites generate gobs of useless or off-topic content. Creating content simply to try and garner attention will get you nowhere if it's not high quality and useful to your market. Linking to content about terrorism in Syria on a site that's selling baby apparel doesn't interest your readers, regardless of how great an article it is.
Focus on quality content that fits your market. The better your content is, the the better network develops. You'll garner attention from others who will want to read and share your content.
What to do:
Be a Thought Leader
Quality content lends authority to your site and helps you to be looked at as an expert. Your content should speak to your customers, but also to others in your industry. Try and take a unique angle on news in your market.
For instance, if one of the manufacturers of your goods just announced a new plant opening, perhaps you could get an interview with someone in the company to give insight on what it means for your industry. Or you could write about how this will positively impact shipping to certain areas of the country. You could even speak to the growth of your industry as a whole and compare it to other industries. The options are nearly limitless to create content that is shareable and interesting to a wide range of people.
One of the fastest ways to improve the SEO for your website is to increase the backlinks to your site. A backlink occurs when someone shares a link to your content on their blog, website, or even through social media. Writing quality content is an easy way to start collecting backlinks. You can also offer to guest blog for other authoritative sites, or even ask to have your content shared there and in turn you can reciprocate on your site. Just make sure that what you are sharing is relevant to your customers.
The most important point to remember is, as you're creating content, really think about what you can create that will be an asset to others.
What NOT to do:
Don't Purchase Backlinks
There are a lot of marketing firms out there claiming that they will improve your SEO quickly and dramatically. While there are quality companies that can have a solid impact on your SEO over time, many others are resorting to shady tactics such as buying poorly rated backlinks.
The vast majority of these links aren't reputable. They're pretty much just internet spam. In fact, most will have a negative impact on your SEO because they have been flagged and banned by Google because they are mirror sites (a network set up to multiply backlinks from the same domain), link farms (100's of unrelated links all smashed together), broken websites, or bogus directories.
The unfortunate truth is, it takes time to build backlinks. It all starts and ends with creating quality content. Don't take shortcuts thinking there is some easy fix. You will end up worse off than when you started.
What to do:
A Mobile-Friendly Site for a Better Tomorrow
So your site still isn't set up and optimized for mobile traffic? Well guess what. 2009 called, they want their website back.
Making a website mobile-friendly is essential in today's shifting digital market. We're fast approaching the point where websites shift from a desktop-first to a mobile-first mentality. Heck, some already have. Making a site that is easy to navigate on a mobile device is of the utmost importance.
Facebook understands that. It's why they are constantly shifting to a more mobile-friendly experience. They are even closing down their desktop ad service because over 80% of their users are on mobile already.
Google understands it as well. They're redesigning AdWords, expanding text ads, upgrading display ads, and adding tablet bidding, all to accommodate the shift to a mobile-first world.
Roughly half of all internet users are mobile at this point. Take a look at your own audience in Google Analytics and look specifically at the mobile traffic. Those numbers are substantial, and need to be addressed.
Not convinced a mobile-friendly site is necessary? Read our free Mobile-First Ecommerce Report and you'll get a clearer understanding of the importance of mobile.
What NOT to do:
Loading… Loading… Still Loading…
You know what's great? High-quality photos that show amazing detail and beautiful or innovative imagery.
You know what's not great? Large file sizes that bog down your page loads and make your website crawl. Remember, not everyone is looking at your content on high speed WiFi or via Ethernet. As mentioned above, roughly half are mobile, looking from a 3G or 4G network.
So while those breathtaking photos might look amazing, if they aren't web-optimized, they are hurting your SEO. Keep file sizes on images under 100 kb whenever possible. Also, consider using smaller thumbnail photos that will load faster on a main page with the option to click to see a larger version.
Lastly, make sure you are actively managing your backend code. Code bloat is a killer to website load times, and it's something that can be easily remedied. If you don't have an IT specialist or programmer who can help, hire an analyst and have them do a site evaluation. You'd be amazed what they might find hiding in your code and causing your site to lag.
In part two of this post you'll learn more of the do's and don'ts related to metadata, keywords, and site aesthetics.