Which channel should you focus your efforts on: paid or organic? Trick question – it doesn't have to be, and shouldn't be, one or the other. These techniques can be used in tandem to increase your brand's reach and conversions.
In this blog post, we'll talk about how marrying your paid and organic strategies allows you to create a seamless, holistic customer experience while aggressively reaching your target audience.
PPC + SEO = SERP domination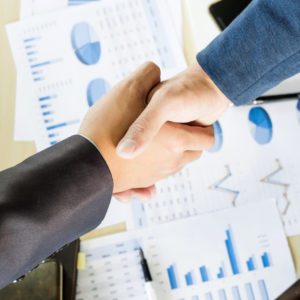 Combining PPC and SEO will boost your site traffic and brand awareness in both the long and short term. Good PPC maximizes your immediate return and optimizing your SEO consistently increases your brand authority over time.
Employing SEO strategies is crucial in helping your site dominate the SERP real estate. 71.3% of all searches end up with a click on an organic result on the first SERP, and the first three listings of a search result page garner an average of 55% of clicks.
Investing in first-page PPC ad slots on top of optimizing SEO will truly allow your brand to dominate the SERP real estate. Top ads typically appear above or alongside organic results, and Google has been consistently redesigning its ad layout to make paid results look more like organic listings.
Tracking and measuring your SEO and PPC campaigns
There are three main types of KPIs to consider for your PPC and SEO campaigns: awareness KPIs, site engagement KPIs, and efficiency & profitability KPIs.
Awareness KPIs look at the upper funnel and measure how many users have seen your ads or organic results on a SERP. Some examples are impressions, organic positions, ad search impression share, and ad position.
Site engagement KPIs look at the middle and lower funnel and measure how users interact with your site after seeing your paid or organic results. Click-through-rate is associated with the relevance of your content and your unique selling propositions as presented on the search result page. Some examples are clicks, CTR, sessions, time one site, pages per session, bounce rate, and conversion rate.
Efficiency and profitability KPIs help you assess the general impact of your marketing campaigns on your business. Some examples are revenue, ROAS, CPC, CPA, and management fees.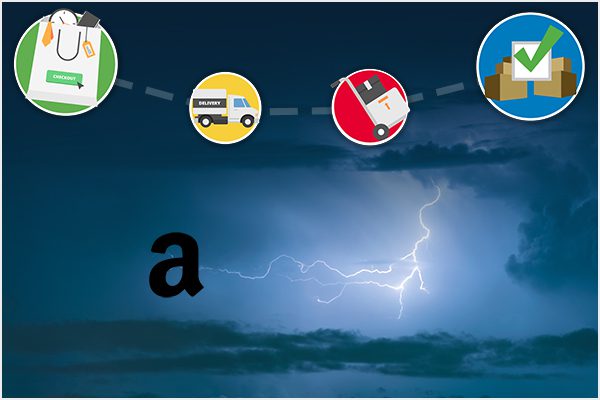 Starting July 22, join us every Wednesday at 11am for a 4-part webinar series. You'll uncover strategies & insights around the new normal for Prime Day, inventory planning & merchandising SEO & retail readiness, and digital advertising strategies.
Learn more and save your spot here!
Mobile-first is here to stay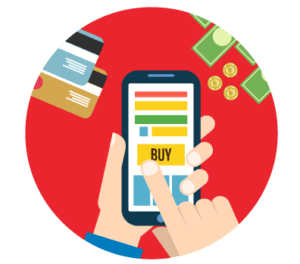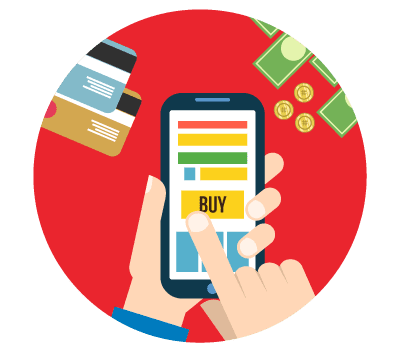 Having a mobile-first website is no longer optional, and it really hasn't been for quite some time. Mobile advertising cost is estimated to make up 75% of all digital ad spending by 2022.
Because the mobile search results page is smaller, organic listings are usually pushed below the paid results you see on the screen. Mobile advertising can also be less competitive because conversion rates are often a bit lower than they are on desktop.
Good on-page content can help improve your ad quality score, strengthening those ads and improving their positioning so they can perform even better on mobile. And when you have strong alignment between paid and organic, you're sending a consistent message to your customers across all channels, which can build trust and improve conversions.
PPC, SEO, and COVID-19
As an ecommerce marketer, you're likely either cutting back on ad spend or expanding your digital marketing channels even further as a result of coronavirus. Now is a good time to capitalize on your PPC and SEO channels in preparation for the post-pandemic economy.
From a PPC perspective, ad competitions have declined within many industries. Desktop searches have surged whereas mobile activity has decreased by 24% since February. Industries that sell toys, household products, and sports accessories peaked in performance – we've seen 300%, 500%, or even 1,000% YoY growth with some of our clients.
From an SEO perspective, organic rankings have remained relatively stable throughout the pandemic (at least until the May core algorithm update). In the short term, local SEO is possibly most affected by social distancing orders – by April 30th, Google My Business impressions had decreased by almost 60%. Now is a good time to conduct keyword research and granular technical optimization to get your site in the best possible condition once the pandemic ends.
For additional COVID-19 resources, see below: