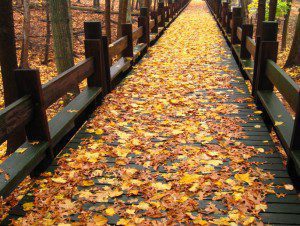 When two roads diverge in a yellow wood, shoppers are no longer taking only one of those roads.
In fact, two thirds of shoppers now use more than one channel when making purchases. Multi-channel shopping is the now the way of the world.
While we are still in the early stages of being able to accurately track multi-channel shopping behaviors, we are starting to learn more about who these multi-channel shoppers are.
A study from The Wharton School at The University of Pennsylvania surveyed 1,221 shoppers in order to understand who multi-channel shoppers are and how they shop. We've pulled the key points from their report and outlined what they mean for paid search advertisers.
What is Multi-Channel Shopping?
Multi-channel shopping is defined, rather intuitively, as "a consumer's usage of more than one channel all or most of the time somewhere in the shopping process." If you do some research before you make a purchase, whether it's online, on your phone, or by talking to a sales rep, then you my friend are a multi-channel shopper. In fact, two thirds of shoppers reported using more than one channel during their shopping process.
So what does multi-channel shopping look like? Even in the Internet Age, brick and mortar stores are still the most popular channel, with 70% of shoppers reporting that they go to a physical store at some point during their shopping process. The Internet is the next most popular channel, with 47% of shoppers going online during their shopping process. Only 17% of shoppers turn to mobile devices and traditional catalogues/phone calls bring up the rear, with only 15% of shoppers using them in their process.
What Do Advertisers and Retailers Need to Know?
First, make sure that you are present for as much of the shopping cycle as possible by utilizing remarketing. By nature, multi-channel shoppers do much more research when they shop, taking up to a week before they finally make a purchase. Though they take longer to make their purchases, multi-channel shoppers also tend to spend more.
Second, give shoppers an excellent customer experience. Multi-channel shoppers tend to be more loyal to brands and retailers than mono-channel shoppers, but don't take that for granted. Because they are so discerning, multi-channel shoppers may also be more likely to avoid a retailer with whom they've had a bad experience. Exceptional customer service is likely a key factor when it comes to getting and keeping these valuable multi-channel shoppers.
Finally, I'm going to keep beating this dead horse and tell you that mobile really is a big deal, and you need to jump on the bandwagon if you haven't already. Even though tracking for multi-channel shoppers isn't perfected yet, advertisers still need to be present on multiple channels, which may be as simple as loosening some of your mobile bid adjustments. If mobile hasn't been profitable for you in the past, consider starting with your branded campaign. At the very least, you want to be able to capture and capitalize on the increased brand loyalty of multi-channel shoppers by showing up when they google you from their smartphones.
With the rapid diffusion of technology, multi-channel shopping is only going to continue growing. As such, it's increasingly important for advertisers to be present on all possible channels. The roads may be diverging in the wood, but you can still have them all lead to the same place: your "Thank You" page.
To learn how we helped one retailer achieve 40% YOY growth with the right strategies for a multi-channel world, watch our on-demand webinar, Paid Search Strategies for Multi-Channel Retailers in a Multi-Screen World.